Linda Halpert Financial Assistance Fund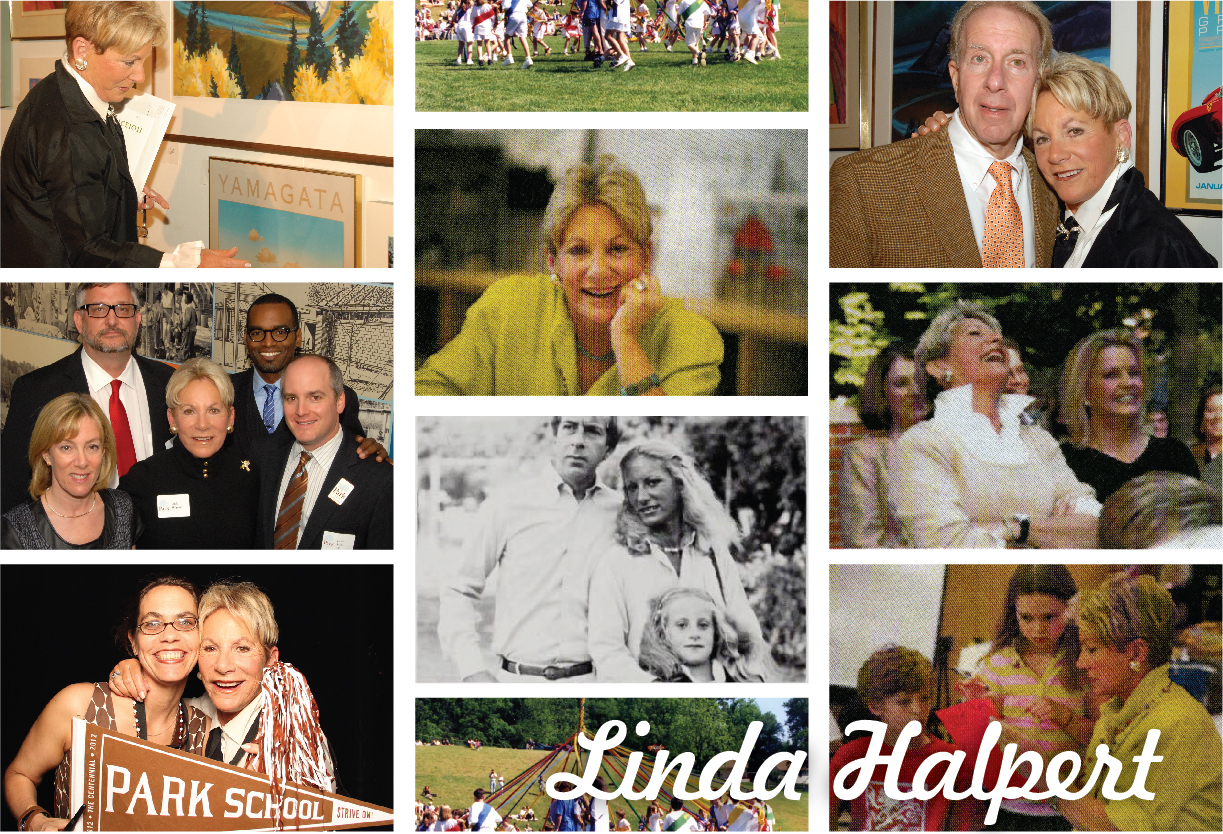 IN MEMORY OF LINDA HALPERT
Linda Halpert, former Lower School teacher and beloved friend to many, was larger than life in the best of ways — her warm smile and generous spirit simply filled you up as soon as she entered a room. She always saw everyone and everything as full of possibility; and simply put, her students adored her. In an interview conducted by one of her former students, Linda said, "I really loved whoever came into my classroom — whoever came into my classroom was my family — and I think all of the kids knew it and they always wanted me to feel proud of them and I always did." When Linda enveloped you in her physical and metaphorical embrace, you knew you were fully seen and loved. The world was brighter when Linda was near.
When Linda retired in 2007 after 19 years of teaching in Park's Lower School, she was toasted as a generous friend, a wise mentor, and a thoughtful colleague. As a teacher, she communicated positive expectations, high standards, and an unwavering belief that all children could meet them. For years, Linda led the Lower School's Community Service Committee, was an active participant on the Tuition Assistance Committee, and chaired the Art Acquisitions Committee for six Park auctions.
Linda, her husband Burton, and daughter Marci, a member of the Class of 1991, have remained strong and steadfast supporters of all things Park. One of Park's most dedicated volunteer leaders, Linda not only energized the committee work noted above, but also served as co-chair of the school's Centennial Celebration in 2012, which took years of planning and was truly a labor of love.
Linda loved her school and loved so many people at Park who became her lifelong friends. She will be greatly missed. May her memory be a blessing.
ABOUT THE LINDA HALPERT FINANCIAL ASSISTANCE FUND
Upon her retirement, the Linda Halpert Financial Assistance Fund was established in her honor, and recognizes her commitment to making a Park education possible for Lower School children whose families are unable to meet that cost.
To make a donation to the fund, please fill out the online form below; sharing recollections in the comments field is encouraged. You may also mail a check to the Development Office at Park School, 2425 Old Court Road, Baltimore MD 21208. Please include "Linda Halpert Fund" in the note.