IGNITE * EXCITE * KINDLE * LIGHT * GENERATE * ELECTRIFY * FUEL

Welcome to BRAIN sPARK 2020!
Come Curious, Leave Smarter.
Session Descriptions Below
Thank you for a wonderful event!
BRAIN sPARK is a uniquely Park program showcasing the talents and diversity of our community — it's our own "TED Talk" kind of event. You won't want to miss this electrifying evening of presentations, conversations, and hands-on experiences designed to engage you in mind, body, and spirit. We have over 70 presenters lined up — all from the Park community — in over 50 sessions covering politics, science, law, art, cooking, business, literature, sports, and more! Plus, you will be served a delicious dinner!
Sunday, March 8, 2020
4–8 p.m
The Park School of Baltimore
1-A Preserving Your Personal History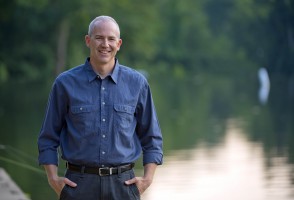 Rich Polt, Parent and Alumnus (1990): Founder of Acknowledge Media
Each of us has a compelling personal story grounded in our individual experiences, passions, and goals; yet, most of us neglect to record our stories. In this transformative session, producer and documentarian Rich Polt will teach you the basics of unpacking your own narrative, with techniques for capturing it as a legacy for the future. Using examples from his company, Acknowledge Media, attendees will be moved and entertained, as they begin sculpting the narratives of their own lives.
1-B Expressive Machines: Making Music with Robotic Instruments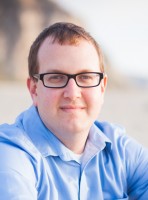 Steven Kemper, Alumnus (1999): Co-Founder of Expressive Machines Musical Instruments

Humans have used music-making machines for over 1000 years. Some of the greatest composers in the Western Art Music tradition (think Mozart and Beethoven) wrote for the musical machines of their day. While recording technology replaced many popular musical machines, like player pianos and music boxes, contemporary technologies have revived the desire to build automated machines capable of musical performance. Join composer, music technologist, and instrument designer Steven Kemper for a discussion of the history of mechanical music and demonstration of his own robotic instruments.
1-C Mission-Oriented Organizations: Making Decisions in Challenging Times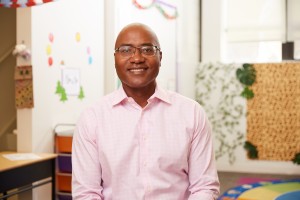 Gregory A. White, M.B.A., Trustee and Alumnus (1981): Founder, President, and CEO of LEARN Charter School Network
Mission-oriented organizations, which are committed to solving complex social problems, must make tough decisions on a regular basis. This is further complicated by the reality of insufficient financial and human resources. Join Greg White in this highly interactive session that explores how organizations make the best decisions in challenging times. With his guidance, you'll have the opportunity to learn and share as you tackle a real case study using the Socratic Method. This workshop is ideal for funders, leaders, staff, and supporters of non-profit organizations.
1-D Restoring Trust in America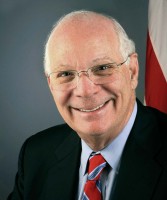 The Honorable Ben Cardin, Parent of Alumni, Former Trustee: United States Senator
Join Senator Ben Cardin for this important and timely discussion. Senator Cardin will address the state of our democracy as we look towards the future.
1-E "Natural" Wine – A Tasting and Conversation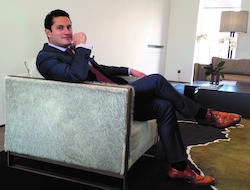 Joe Rosenberg, Alumnus (2006): Co-Founder of Subject to Change Wine Company and Founder of Grove North Ventures
Isn't all wine "natural?" The truth is not quite so cut and dried. This session will lift the veil of the wine industry's smoke and mirrors and provide an unfiltered perspective on wine. Wine expert Joe Rosenberg will discuss the history of natural wine, why the word "sustainable" should be a red flag, what to consider when buying wine, and more. And, of course, the best way to learn about wine is to taste it, so you will have an opportunity to try side-by-side examples of natural and conventional wine. Age 21+ to participate.
1-F A Healthy Start for Baltimore's Babies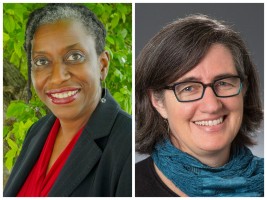 Stacey B. Stephens, M.S.W., Parent of Alumnus: Director of B'More for Healthy Babies Upton/Druid Heights Program and Clinical Instructor at the University of Maryland School of Social Work / Gena O'Keefe, M.D., Parent of Alumni: Senior Associate with The Annie E. Casey Foundation's Baltimore Civic Site team and Advisor for B'More for Healthy Babies
Baltimore City is leading the nation in ensuring that every baby born is healthy and living in a thriving family. B'More for Healthy Babies (BHB) is a citywide initiative that works to build a healthy and vibrant Baltimore, one baby at a time. As BHB celebrates its 10th anniversary this year, come hear how it has been instrumental in helping to ensure that each child has a healthy start, is ready to learn, and is ultimately equipped to contribute towards an amazing Baltimore.
1-G Media in the Digital Age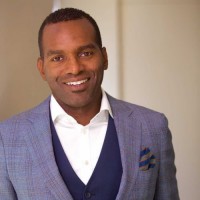 Rahsan-Rahsan Lindsay, Alumnus (1990): Executive Vice President of Advertising Sales and Marketing for TV One

The media industry has moved increasingly from linear video viewing to broadband streaming. Join Rahsan-Rahsan Lindsay to discuss the likely side effects as a growing number of companies and consumers become more and more digitally connected. Privacy concerns around data collection abound in this new digital age; however, some companies are starting to listen to their consumers and employees, which could have broader implications for the world at large.
1-H Connecting with Our Naturalness: The Cycles of Nature Through Yin Yoga and East Asian Medicine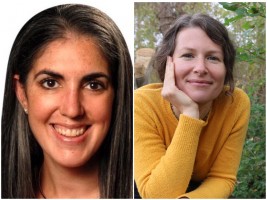 Jessica Grosman, M.S., R.D., L.D.N., Parent: Yoga Teacher and Registered Dietitian / Gina Corso, L.Ac., M.Ac., Parent: Licensed Acupuncturist and Certified Herbalist

Join Jessica Grosman and Gina Corso for this interactive session focused on your health and wellness. Learn about the signs of imbalance within the body due to the change in season, and how to experience the springtime from an energetic standpoint based in Traditional Chinese Medicine. Take part in a Yin Yoga sequence accessible for anyone (no prior experience needed). If time allows, they will discuss dietary adjustments for the season and how to attune yourself using pressure points.
1-I So You Want to Start a Non-Profit?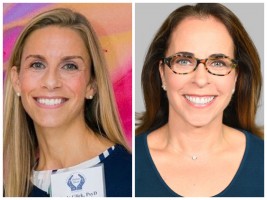 Nicole Glick, Psy.D., Alumna (1993): Clinical Psychologist and Founder of Shalom Tikvah / Lynne Kahn, Alumna (1987): Founder and Executive Director of the Baltimore Hunger Project

What does it take to start a non-profit? Nicole Glick and Lynne Kahn will take you through their journeys of founding and running Baltimore-based non-profits. From that first inspirational idea to the eventual launch and growth of their organizations, they have seen it all. And who knows – maybe they will inspire YOU to start your own!
1-J Leveling the Playing Field: Equity for Student Athletes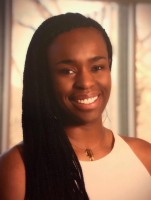 Kelsey Parks Smith, Alumna (2013): Coordinator of Programs for Student Athlete Development and Enhancement at Smith College
Student athletes face a myriad of challenges, which schools are trying to address through programming in mental health and well-being, diversity and inclusion, and student leadership. Kelsey Parks Smith will discuss the challenges facing student athletes, and in particular, students of color. Learn how schools can, and currently are, supporting student athletes and helping them develop the skills necessary to be successful.
1-K Sculpting with Wire in a Wireless World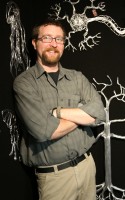 Devin Mack, Parent and Alumnus (1996): Drawn Metal Studios, Wire Sculpture by Devin Mack

Join Devin Mack, a wire sculptor who has been working in and around Baltimore for almost 20 years, for this hands-on studio session. His sculptures can be found around the country in craft galleries, museum shops, and large art festivals. You will get the chance to twist and shape a wire sculpture. Fun and easy, with no prior experience necessary. Studio fee: $15
1-L Raising Resilient Adolescents
Drew Fidler, Alumna (2004): Director of the Center for Adolescent Health and Wellness at BBYO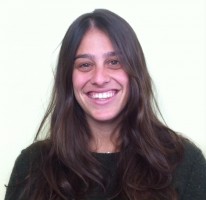 Adolescence can be a time of turbulence and upheaval for teens. From biological changes, to the shifting emotional and social landscape as well as the impact of social media, adolescence is challenging. However, there are ways that parents, teachers, and community members can help teens build protective factors to strengthen their resiliency and successfully navigate through adolescence. This session will address the challenges facing teens today, building their wellness and resiliency, and how you can create environments where adolescents thrive.
1-M The Wild World of "Story Hunting"
Emma Starer Gross, Alumna (2011): Story Hunter at Epic Magazine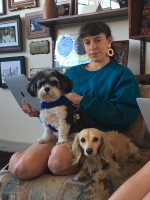 Emma Starer Gross travels the world, researching and reporting true stories for podcasts, magazines, film, and television, such as Netflix, Google, NPR, and The LAND. Her essays in Little America are being adapted into a TV series on Apple TV+. In this session, you will learn what it means to search for extraordinary, real-life tales, and the process by which they are adapted into various media.
1-N Hedge Funds 101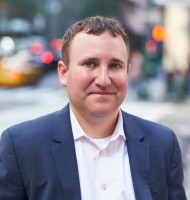 Jon Caplis, Alumnus (1999): CEO and Founder of PivotalPath
Ever wondered what a hedge fund is? Or maybe you want to build on your knowledge of these important investment tools? Jon Caplis will provide a comprehensive overview of hedge funds, why people invest in them, and how to evaluate their effectiveness. He will conclude with a look into the future of the hedge fund industry.
1-O A Long Way from Reefer Madness: Today's Medical Cannabis Industry in Maryland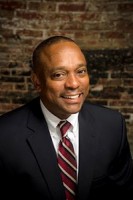 Frank D. Boston III, Parent of Alumnae, Former Trustee, and Alumnus (1981): Founding Member, Principal, and Lobbyist of Green Leaf Medical, LLC and Founder of the Law Offices of Frank D. Boston III / Kevin I. Goldberg: General Counsel, Chief Operating Officer, and Co-Founder of Green Leaf Medical, LLC and Partner at Goldberg Finnegan, LLC
Medical cannabis has become an important industry in Maryland, growing quickly in recent years. Frank Boston and Kevin Goldberg will share the ins and outs of this fast-growing enterprise, from licensing, to cultivation, production, regulation, and policy. Come learn about this dynamic industry and how it is taking shape in Maryland.
1-P The Blueprint for Maryland's Future: A Generational Moment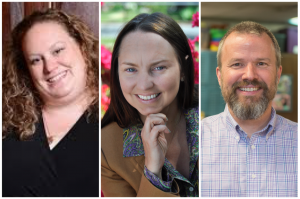 Julia Baez, Parent and Alumna (2000): Executive Director at Baltimore's Promise / Sue Fothergill, Parent: Associate Director of Policy at Attendance Works / Mark Gaither, Parent: Principal at Baltimore City Schools
As the Maryland General Assembly takes up the recommendations of the Kirwan Commission, known as the Blueprint for Maryland's Future, join these experts in educational policy and practice to learn more about the state of public education in Maryland. They will discuss the context of this pivotal moment for our city and state, the effort to move Baltimore and Maryland from mediocrity to excellence, and what individuals and groups can do and are doing to make our community strong.
2-A The Art of the Narrative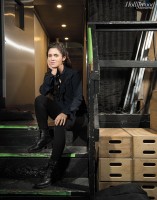 Amanda Lipitz, Alumna (1998): Founder of Amanda Lipitz Productions and Award-winning Director and Producer of film, theater, and television, including the 2017 documentary STEP
What is your favorite storytelling medium? Theater, film, TV, music, podcasts, shorts, musicals, and everything in between…no matter what the form is, it is all about telling a great story. In today's content-hungry world, director and producer Amanda Lipitz will discuss how to create a compelling narrative in whatever medium is of most interest to you. And you may be surprised with the final product – often, it is not always where you started
2-B Data, Stats, and Sports: The Math Behind the
Football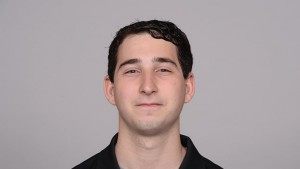 Daniel Stern, Alumnus (2012): Football Analyst for The Baltimore Ravens
The score is tied 13 to 13 late in the third quarter. You have a fourth and two on the opponent's eight-yard line. Do you kick a field goal or go for a touchdown? The use of analytics is changing the landscape of strategy in the NFL, from "in the moment" game time decisions, to broader research and operations. Daniel Stern will discuss applications of research and data analysis within football coaching across the NFL.
2-C From Park School to the Federal Bench…In Heels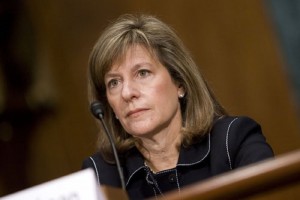 The Honorable Amy Berman Jackson, Alumna (1972): United States District Judge for the United States District Court for the District of Columbia
Judge Amy Berman Jackson will provide her account of life as a woman in the law and judiciary, and lessons garnered along the way. From an extensive legal career in both public service and private practice, to presiding over complex and high-profile cases in the courtroom, Judge Jackson will talk about the career that led her to the bench and will answer your questions…if she can!
2-D Building Trust in an Untrustworthy World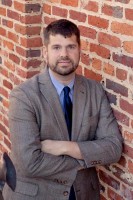 Matthew Green, Ph.D., Parent: Associate Professor of Computer Science at the Johns Hopkins Information Security Institute
The past decades have seen a remarkable acceleration in the development of digital communication technologies. From social networking to the smartphone, these technologies have in many ways improved our daily lives. At the same time, they have eroded our basic expectation of privacy. Join cryptographer and security technologist Dr. Matthew Green to discuss the present and future of digital privacy. He will address tools that computer scientists are developing to help protect us, and the tension these have already created with law enforcement and security agencies.
2-E It's All in the Family – A Look at In-law Relationships
Geoffrey Greif, Ph.D., LCSW-C, Parent of Alumnae and Former Trustee: Professor at the University of Maryland School of Social Work
How do families open up and welcome a new adult into their fold after marriage? How does a newlywed fit into a spouse's family, and what issues are faced with the arrival of grandchildren, with aging, or with illness? In this session, Dr. Geoffrey Greif will delve into in-law relationships and how they evolve differently for women and men, based on his multi-methods study and research for a forthcoming book.
2-F How to Make a Story Awesome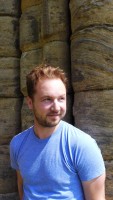 Adam Gidwitz, Alumnus (2000): Bestselling Author of A Tale Dark and Grimm series and Newbery Honor Awardee of The Inquisitor's Tale
In this workshop, author Adam Gidwitz will teach you how to do just that. It's a lesson in story structure – but the real, how-authors-do-it story structure. How do you write an exciting story? Do you just have to throw in some gory details to keep the reader engaged? During the session, participants look at writing a short story that is actually exciting for the audience. Adam will address structuring the story, pacing it, adding vivid details, and the like. Suitable for all experience levels.
2-G The Return of America's Original Craft Whiskey

Allen Katz, Alumnus (1989): Founder of The New York Distilling Company and Director of the Spirits Education & Mixology for Southern Wine & Spirits of New York
Join Allen Katz, renowned spirits expert and former host of "The Cocktail Hour for Martha Stewart" on Siruis XM, to learn about the birth, death, and rebirth of rye whiskey, a spirit native to 18th century Maryland. Its influence has transcended cultures and traditions to once again be a focal point of American gastronomy and cocktail culture. Taste award-winning rye whiskies AND cocktails tailored for specific styles. Age 21+ to participate
2-H

The Past, Present, and Future of Cancer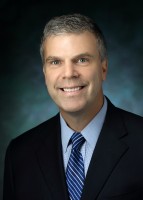 Fred Bunz, M.D., Ph.D., Parent: Associate Professor of Radiation Oncology and Molecular Radiation Sciences at the Johns Hopkins University School of Medicine and Director of the Sidney Kimmel Comprehensive Cancer Center Cell Imaging Core Facility
What is cancer, and where are we headed in cancer research and therapies? Dr. Fred Bunz will address our evolving understanding of cancer and how that has changed our approach to it. As we move into a new era for cancer treatment, focused on genetics and immunology, this session will provide participants a better understanding of where we are today, as well as what may be on the horizon in cancer research and treatment.
2-I Applying Our Moral Imagination to Racial Inequality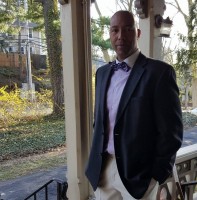 Christopher J. Lebron, Ph.D., Parent: Associate Professor of Philosophy at Johns Hopkins University and Award-winning Author of numerous publications, including The Color of Our Shame: Race and Justice in Our Time
Can we use our "moral imagination" to lead to greater racial equality? In this session, political philosopher Chris Lebron will examine this question. While our laws and policies undoubtedly have resulted in racial inequality for Black Americans, societal and individual impressions have led to further racial inequalities. Join Dr. Lebron for this unique look at race in America.
2-J Have Your Cake and Eat it Too!
Sophie Coates, Alumna (2001): Owner of Sugar Coates Bakery
Join expert baker Sophie Coates for a hands-on cake decorating class. Each participant will learn to frost and decorate their own individual cake from start to finish. Everyone will leave with their fully decorated (not to mention delicious) dessert! Session fee: $15
2-K Real Black Baltimore: The Children of Our City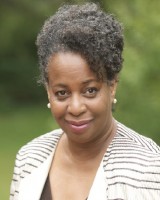 Sheri Parks, Ph.D., Parent of Alumna: Vice President for Strategic Initiatives at the Maryland Institute College of Art and WYPR-NPR personality
What is the day-to-day life of a working class African American youth in Baltimore? Dr. Sheri Parks works in deeply immersed ways with community members who move with grace, intelligence, and resilience in the face of unrelenting challenges. This session will include a discussion of her ongoing work with "Squeegee Kids," and a short documentary film of the children at the Barclay Elementary and Middle School about visualizing a better Baltimore for themselves, and others.
2-L Baltimore on the Water – A Vision for Charm City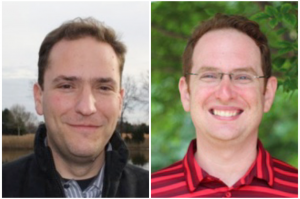 Brad Rogers, Parent and Alumnus (1992): Executive Director at South Baltimore Gateway Partnership / Ben Hyman, Alumnus (2006): Director of Special Projects at Waterfront Partnership
As every Park student knows, our local waterways are critically important to the people who live and work alongside them. From Moores Branch at Park, to our broader region, Baltimore is a city of waterways. Brad Rogers and Ben Hyman will discuss development in Baltimore along waterfront communities: what it means to the health and vibrancy of city neighborhoods and the economy of the region. You will learn about the transformational work being done in Baltimore, the neighborhoods impacted, and a vision for the future of Baltimore City.
2-M Changemakers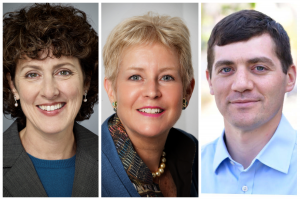 Shelly Hettleman, Parent of Alumni: Maryland State Delegate, District 11 / Nancy M. Zirkin, Alumna (1964): Strategic Consultant / Jesse Colvin, Alumnus (2002): CEO of Service Year Alliance
Join these three dynamic individuals as they discuss their careers spent serving their communities, ranging from public service to activism, political engagement, and military service. They will share their thoughts on how people can make change within their own communities; and in doing so, perhaps they will inspire YOU.
2-N Deeper Learning in American High Schools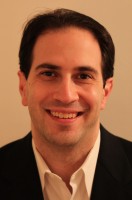 Jal Mehta, Ph.D., Alumnus (1995): Professor at the Harvard Graduate School of Education and Park's 2020 Resident Scholar
Jal Mehta will discuss his recently co-authored book, In Search of Deeper Learning: The Quest to Remake the American High School. Join him to explore what it means to understand something deeply, why such learning is rare in American schools, and how some teachers and schools manage to transcend these realities and create powerful, intellectually enlivening education. You will consider implications for Park, as well as for American education as a whole.
2-O Inclusivity in a Museum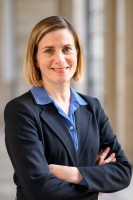 Virginia Anderson, Ph.D., Parent: Curator of American Art at The Baltimore Museum of Art
In this session, engage in a conversation with Virginia Anderson about inclusivity in contemporary curatorial practice. You will discuss the conventional expectations of art museums – A little snobby? A little sleepy? More than a little stuffy? – and how curators, educators, and artists are working to shake up those expectations. How can we help older works of art talk to younger audiences? How can we create a more welcoming, dynamic, and inclusive space for today's museum-goer.
2-P Getting the Scoop: Food, Dining, and More in Baltimore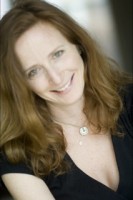 Jane Marion, Parent of Alumni: Baltimore magazine's Food & Dining Editor
Listen in as the interviewer becomes the interviewee, as a Park Postscript student reporter interviews Jane Marion, long-time editor and writer at Baltimore magazine. She has written widely, including in the areas of food and dining, home and garden, and health and beauty. Topics might include how she became a writer and food reviewer, her experience writing the feature Baltimore's 50 Best Restaurants, and her own most memorable interviews.
2-Q Entrepreneurial Spirit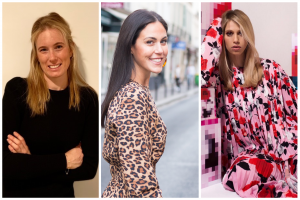 Jessica Chappel Kremen, Parent and Alumna (2001): Co-Founder of Worthy Threads / Candace Ourisman, Alumna (2001): President and Chief Brand Officer of Secretly Gifting / Sophia Macks, Alumna (2006): Founder and CEO of Beyond The Mag
From product design to marketing, branding, partnerships, and more, hear how entrepreneurs Jessica Kremen, Candace Ourisman, and Sophia Macks developed and grew their unique fashion and lifestyle businesses. Whether you are interested in starting your own business, or just want to hear their stories of hard-won success turning their passions into careers, this session is for you.
3-A Reporting the News in a "Post-Truth" Era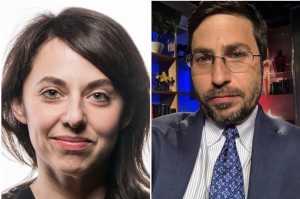 Annie Karni, Alumna (2000): White House Correspondent at The New York Times / Eric Tucker, Alumnus (1997): Justice Department Reporter at The Associated Press
With facts and truth seemingly under attack, accurately reporting the news is more important than ever before. Hear from two journalists who will share their perspectives on reporting in the fast-paced news environment. Annie Karni and Eric Tucker will discuss the role of journalism in the current "post-truth" era and share stories from the front lines of reporting the news.
3-B Driving Education Policy in the 2020 Election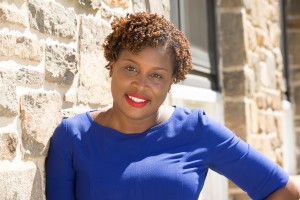 Khalilah M. Harris, J.D., Ed.D., Parent: Managing Director of K-12 Education Policy at the Center for American Progress and former Deputy Director of the White House Initiative on Educational Excellence for African Americans
Access to a quality public education remains one of the key issues of interest for the American public in the coming 2020 presidential election. Join this session with Dr. Khalilah M. Harris to discuss what policies voters should be paying attention to, and seeking answers for, as they decide for whom they will cast their ballots at the local, state, and federal levels. Get informed about what role you can play as a student, parent, educator, or community member to expand access to quality education for all children in American schools.
3-C #ResistanceGenealogy
Jennifer Mendelsohn, Parent: Founder of #resistancegeneaology, Journalist, and Writer
#resistancegenealogy is a social media movement that uses genealogical and historical records to fight disinformation and honor America's immigrant past. In this session, Jennifer Mendelsohn will share her path to becoming an "accidental activist." She'll also detail how her genealogical sleuthing has helped reunite long lost family members, debunked decades-old family fairy tales (did you know no names were changed at Ellis Island?), and led to shocking, poignant, and sometimes hilarious revelations.
3-D Grassroots Conversations on Policing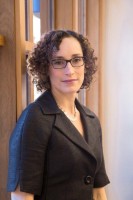 Vesla Weaver, Ph.D., Parent: Bloomberg Distinguished Associate Professor of Political Science and Sociology at Johns Hopkins University
Dr. Vesla Weaver will describe "Portals," a new technology used to initiate conversations about policing in race-class subjugated communities. Portals are virtual chambers where people in far-away communities can converse as if in the same room. Based on over 850 recorded and transcribed conversations across 10 neighborhoods in five cities, Dr. Weaver and her Portals Policing Project team analyzed patterns concerning policing and incarceration across cities and will share those findings – and this new technology – with you.
3-E Bat Box Build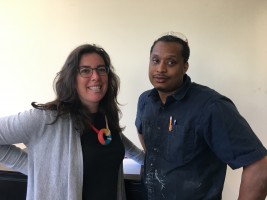 Rhys Joseph, Faculty and Parent: Upper School Visual Arts / Danielle Nekimken, Faculty and Parent: Graphic Arts and Yearbook Advisor
A single bat can eat over 1,000 mosquitos in a night. How's that for natural pest control? In this hands-on workshop, you'll build a wooden bat box and customize it using Park School's laser cutter. Park faculty members Rhys Joseph and Danielle Nekimken will lead you, step by step, through design and construction. Studio fee: $15
3-F It's Funny Because It's True: Taking Real Life from Anecdote to Performance to Published Work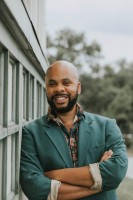 R. Eric Thomas, Alumnus (1999): Award-winning Author, Playwright, Host of The Moth StorySlams, and Senior Staff writer for ELLE.com, where he writes "Eric Reads the News"
How do you turn a series of real life events into a good story? How do you turn that good story into a published book? And how much of the truth ends up on the page? Author R. Eric Thomas will discuss the process of writing and publishing his new memoir-in-essays Here for It, or How to Save Your Soul in America, and share how he turns his own funny, strange, and dramatic happenings into narratives.
3-G How Can We Keep Youth Sports Safe, Healthy, and Fun?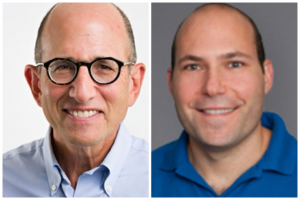 Mark Hyman, Parent of Alumni: Professor of Sports Management at the George Washington University and Journalist who has written extensively about youth sports / Chad Zooker, M.D., Parent: Board Certified Orthopedic Surgeon specializing in Sports Medicine and Arthroscopy
More than 40 million children participate in organized sports each year. Ensuring that sports are safe and fun is more challenging than ever in the age of specialization, travel teams, and professionalization. In this session, the presenters will deconstruct five myths about kids, sports, and healthy development. They'll also point to simple steps parents and coaches can take to protect young athletes.
3-H Calling All Chefs!
Beej Flamholz, Parent and Alumnus (1998): Chef at Beej Flamholz, LLC
Join Chef Beej Flamholz, caterer of the event dinner, for a multi-sensory tasting as he leads a small group in the diverse flavors of global cuisine. Put on your apron and get ready for hands-on learning to create some of his award-winning dishes! Session fee: $15
3-I

Slime and Our Sustainable Future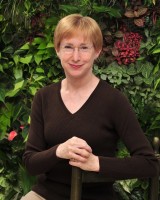 Ruth Kassinger, Alumna (1972): Award-winning Author of numerous publications, including Slime: How Algae Created Us, Plague Us, and Just Might Save Us
We call them "slime," but algae have been essential to life on our planet for billions of years. They created our oxygen-rich atmosphere, crude oil, and coral reefs. Today, seaweeds, macroalgae, and microalgae are a multibillion-dollar industry. We find them in sushi, chocolate milk, beer, and toothpaste, to name a few. Entrepreneurs are making gasoline, jet fuel, and biodegradable shoes from algae. Author Ruth Kassinger will explain how these fantastic engines of matter created our world and can be harnessed for our future.
3-J Technology and Progressive Education in 2020 and Beyond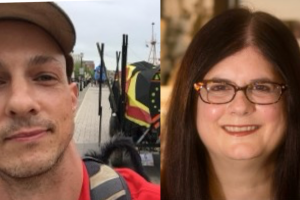 Mick Scott, Faculty and Parent: Academic Technology Coordinator and Upper School Computer Science, Robotics, and Engineering / Samira Phillips, Faculty and Parent of Alumna: Middle School Technology and Computer Science Chair
What is the value of technology for progressive education? In this session, you will be exploring answers to this question using current examples from, and future possibilities for, the three divisions at Park. The aim is to walk away not only with a better understanding of how technology can be used in progressive education today, but also a deeper understanding of just what progressive education is, and what it means in our modern world.
3-K Stoop Stories @Park: Immigration in Our Community
Jessica Henkin, Parent: Stoop Storytelling Co-Creator and Early Learning Programs Coordinator at Baltimore City Public Schools
The Stoop Storytelling Series is a Baltimore-based live show and podcast that features real people telling the extraordinary, true tales of their lives. Stoop Stories are not memorized, performed, or read – they're shared. And now it comes to Park School, featuring members of our own community, sharing their stories of immigration. Join us for this thought-provoking, moving, surprising, and entertaining session.
3-L Big Data, Big Deal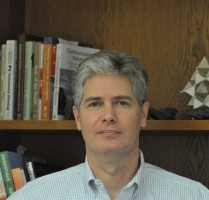 David Elbert, Parent: Associate Research Scientist in the Department of Earth and Planetary Sciences at Johns Hopkins University
Big data touches our lives every second, every day. What is it? Why should we care? What does it mean, especially for science and the way we will create new knowledge? David Elbert will introduce the topic of Big Data with a central focus on the revolution afoot in science and technology.
3-M Cyberbullying: Pernicious, Pervasive, and Spreading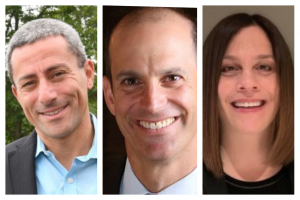 Robert A. Zirkin, Parent: Former Maryland State Senator, District 11 / Jon S. Cardin, Parent and Alumnus (1988): Maryland State Delegate, District 11 / Julie Yura, Parent: Equity Compliance Investigator at Johns Hopkins University
As our world becomes increasingly more digital and technology-based, so too have bullying and harassment. States and schools have enacted laws and policies to combat cyberbullying and online harassment, such as Grace's Law in Maryland (first passed in 2013 and expanded in 2019). Hear about how this problem manifests for students in our schools and places of higher learning, as well as how it is being addressed in Maryland.
3-N The Art and Science of Cinematography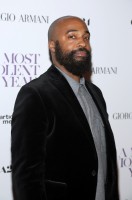 Bradford Young, Parent: Award-winning Artist and Cinematographer for films including When They See Us, Selma, and Solo: A Star Wars Story
This session is sure to fascinate movie buffs and artists alike. Cinematographer Bradford Young will discuss his photographic approach to When They See Us, directed by Ava DuVernay, and Solo: A Star Wars Story, directed by Ron Howard. He will share his perspective on how the art form of cinematography is both an extension of science and culture and deeply reflective of our time.
3-O Public Health Crises: Are We Equipped to Respond?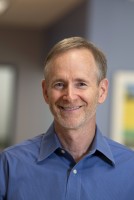 Tom Inglesby, M.D., Parent: Director of the Johns Hopkins Center for Health Security and Professor in the Department of Environmental Health and Engineering, Johns Hopkins Bloomberg School of Public Health with joint appointment at the Johns Hopkins School of Medicine
What kinds of crises would national leaders face in response to a fast-moving pandemic? Dr. Inglesby will present a recent exercise that involved senior U.S. officials responding to a (fictional) novel pandemic. Audience members will experience some of the exercise and have a chance to think through and offer comments – if they'd like! – on what they might do at moments of decision in this kind of event.
3-P The Need for a More Diverse Energy Efficiency Industry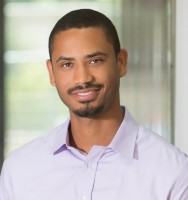 Anthony Kinslow II, Ph.D., Alumnus (2008): Founder and CEO of Gemini Energy Solutions
The energy efficiency and renewable energy (EE&RE) industries are among the fastest growing in the U.S. But they are also among the least diverse industries when it comes to their work force. In this session, Dr. Anthony Kinslow will discuss why this lack of diversity negatively impacts the reduction of greenhouse gases, what the barriers to diversity are and how they perpetuate, and what Gemini Energy Solutions and others are doing to combat this trend.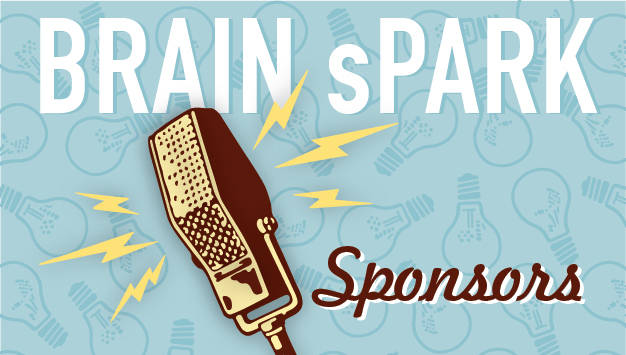 Our BRAIN sPARK 2020 Sponsors
Through their generous sponsorship, members of the Park community show their support of this unique triennial event. We are grateful for the opportunities that this support provides.