About The Park School of Baltimore
With a Welcome from Head of School Dan Paradis
A Message from Head of School Dan Paradis
Welcome. I invite you to explore our website to get a glimpse of the excitement of our daily life, to delve into our academic programs of study, to learn about our inspired and inspiring faculty, and to begin the process of getting to know Park's mission, philosophy, and values. Our community has much to share with you. We love our school. We love talking about our students, teaching, learning, and what it means to be a confident questioner and responsible citizen of this world.
One of the most rewarding experiences I have as Head of School is interacting with Park alumni who have gone off to pursue further academic achievement, develop professional interests and careers, and continue the process of choosing for themselves from the wide range of possibilities life offers. Hearing how their outlook on life was shaped by their time at Park is the best reflection of the Park philosophy and mission; an expression of the love, devotion, and skill of our teachers; and a manifestation of the true, deep, lasting partnership with our families.
Not too long ago, alumnus Tamas Szalay '06 returned to Park to share his Applied Physics doctoral research with our Upper Schoolers. As he concluded the assembly, he offered three takeaways for our students: Be Curious; Be Yourself; and Be Grateful. These are simple, actionable ideas that I've come to consider central to the Park experience. Here's my take on what Tamas said: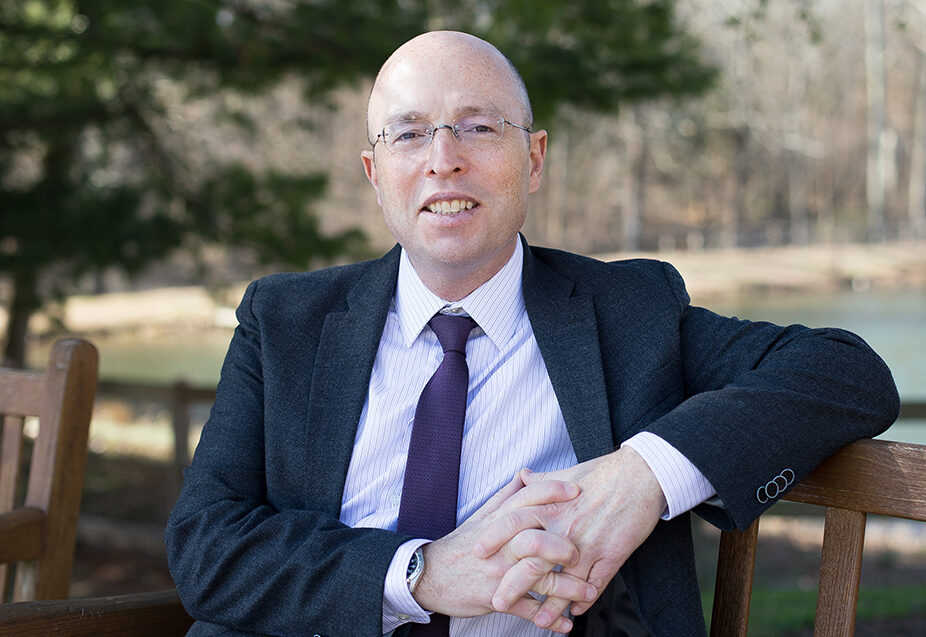 1) Be Curious. We know students learn best when they are engaged and invested in their work. As a progressive school, we honor and cultivate students' innate curiosity and, therefore, can explore deeply, make connections among disciplines, and apply knowledge to the real-world situations that matter most to our students and their futures.
2) Be Yourself. Successfully fulfilling the Park Mission is incumbent upon respecting individuals and all of our glorious differences. There is no mold for a Park student; rather, Park students are charged with the responsibility of bringing their best authentic selves to school each day. In so doing, they don't merely fill a space in the community, but create a community that reflects who each of us truly is. You can, and should, be yourself at Park.
3) Be Grateful. We are so fortunate to live and learn in a community that respects ideas, celebrates creativity, supports one another, and thrives on the notion of positive expectations. As stewards of this remarkable place, we have the responsibility and opportunity to express our gratitude in countless ways — first and foremost, by making the most out of our time here.
I thank you for your interest in The Park School, and invite you to visit us here on Old Court Road to experience the people, the philosophy, and this special campus. I hope this is the beginning of an exciting journey for you and your family.
And please see below for some quick facts about our school.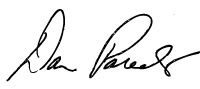 Dan Paradis
Head of School
---
---
About The Park School of Baltimore
1912
PARK WAS FOUNDED IN 1912 by forward-thinking, public-spirited citizens, who understood their responsibility to provide the best possible education for their children.
---
GENERAL INFORMATION
Grade Levels
Pre-Kindergarten (Age 4) through Grade 12
Student Gender
Inclusive
Mission
Devoted to intellectual inquiry, a collaborative spirit of learning, and an appreciation for the diversity of human experience, The Park School of Baltimore is a community founded on positive expectations of our students and respect for individual differences.

We cultivate children's innate curiosity by nurturing their interests and engaging them as active participants in their own education.

We support young people in becoming confident questioners and responsible citizens of the world.
Philosophy
Progressive

• Learn more about the Park philosophy by clicking here.

• Learn more about the principles of progressive education by clicking here.
Dress Code
Park School does not have a formal dress code.

Students wear clothes that are comfortable and appropriately respectful of a learning environment. Casual clothes (t-shirts, sweaters, jeans) and a range of footwear (sneakers, sandals, etc.) are all acceptable.
CAMPUS & FACILITIES
Location
2425 Old Court Road
Baltimore, MD 21208
• Just off the Greenspring Ave exit from 695
• Minutes from I-83, the Jones Falls Expressway (Old Court Road exit)
• Located in Baltimore County, just three miles from the City line
Campus Features
100 acres including interconnected academic buildings, rooftop observatory, freestanding Kindergarten building and adjacent playground, 44,000 square foot arts center, 42,000 square foot athletic center, playing fields (including a state-of-the-art AstroTurf field), student-designed lower school playground, woodlands, tributary, pond, ropes course, trails, gardens, and more. In the fall of 2023, Park opened a new 12,500 square foot Science + Engineering Wing. Additional acreage at the nearby Sugar Campus includes open meadows and athletic fields that include a regulation NCAA baseball field maintained in partnership with Stevenson University.
HOURS
| | |
| --- | --- |
| School Hours | 8:30 a.m.–3:15 p.m. |
| Early Arrival | Early drop-off begins at 7:30 a.m. |
| After School & Extended Day | Available until 6 p.m. |
The Park School Student Body
848 students in our academic community
Upper School students
(Grades 9–12)
Middle School students
(Grades 6–8)
Lower School students
(Pre-K–Grade 5)
FACULTY
Total Faculty
Full-time Faculty: 108
Part-time Faculty: 11
Advanced
Degrees
74% hold advanced degrees. 88 hold master's or other advanced degrees, with 9 Ph.D.s, 1 Ed.D., and 1 J.D. among them.
Average Teaching Experience
21 years
Average Tenure at Park
11 years
Diversity
22% of the faculty and 28% of our administrators identify as people of color.
ACADEMICS
Average Number of Course Offerings Per Year
Upper School: 201
Middle School: 124
Lower School: 40
Average Test Scores
Middle 50% SAT scores for the class of 2021:
• Math 590-710
• EBRW 640-730
Advanced Placement Scores for 2021:
• 96 tests taken
• 85% scored 3, 4, or 5.A score of 3 or above is a qualifier for college placement out of a requirement or into an advanced-level course.
Average Class Size
15
Student-Teacher Ratio
7:1
ACADEMIC ADMINISTRATION
Head of School
Daniel J. Paradis (2008)
AB Princeton University
MAT Brown University
Associate Head of School
Priscilla Morales (2016)
BA Yale University
MA The Klingenstein Center, Teachers College – Columbia University
Upper School Principal
Traci Wright (1997)
BS Towson State University
MA Bowie State University
Upper School Dean of Students
Elliott Huntsman (2004)
BS Yale University
MA Education – Independent School Leadership, Columbia University
Middle School Principal
Joshua Wolf (1994)
BA University of Pennsylvania
MA The Klingenstein Center, Teachers College – Columbia University
Middle School Dean of Students
Shrijana Puri (2008)
BA Washington College, Chestertown
MEd University of East Anglia
Lower School Principal
Matt Doyle (2005)
BA Canisius College
MEd Loyola University, Maryland
Lower School Assistant Principal
Katrina Holmberg (2007)
BA Vassar College
MA Teachers College – Columbia University
Director of Diversity, Equity, and Inclusion
Akira Townes '13 (2021)
BA Bates College
MPH University of Washington
ATHLETICS
| | |
| --- | --- |
| Teams | 53 in Lower, Middle, and Upper School |
| Facilities | The 42,000 square foot athletic center contains three basketball courts, the Lyn P. Meyerhoff Fitness Center, visiting and home team locker rooms, and an outdoor swimming pool. Two additional basketball courts are located in the Blaustein wing of the main building. There are five playing fields on Park's main campus – including a state-of-the-art Astroturf field – and four on the nearby Sugar Campus. |
| Mascot | Bruin |
| Sports | Cross Country • Soccer • Tennis • Field Hockey • Squash • Basketball • Indoor Soccer • Lacrosse • Softball • Baseball |
ARTS
| | |
| --- | --- |
| Arts & Arts Integration | Park offers experiences in theater, music, and visual art at all grade levels. In addition to Park's tradition of dynamic arts programming, we have a long history of integration of the arts into our curriculum, and we recognize the role creativity plays in all aspects of academic excellence. |
| Facilities | The 44,000 square foot Wyman Arts Center includes two galleries, an outdoor amphitheater, Meyerhoff Theater, Macks-Fidler Black Box Theater, practice rooms, rehearsal space, ceramics, 3-D sculpture, woodworking, jewelry, painting, photography, digital graphics studios, recording studio, and keyboard lab. |
ACCREDITATIONS & AFFILIATIONS
Accreditation
Association of Independent Maryland & DC Schools (AIMS)


Malone Schools

(Malone Scholarship Program)
From 2000 to 2012, just 50 independent schools throughout the United States were selected to receive a $2 million endowment grant by the prestigious Malone Family Foundation on the basis of their academic caliber; the quality of their staff; excellent accommodations for talented students; strong enrichment programs; attention to the individual student's needs, interests, and talents; financial strength and stability; a commitment to financial aid; and an economically, culturally, ethnically, and socially diverse population. Park is one of two Maryland schools, and the only Baltimore school, to be so recognized. The endowment funds tuition assistance grants supporting academically talented students entering Grades 7-10. parkschool.net/malone
Additional Memberships
• National Association of Independent Schools (NAIS)
• Association of Independent Maryland and DC Schools (AIMS)
• Interscholastic Athletic Association of Maryland (IAAM)
• Maryland Interscholastic Athletic Association (MIAA)
• Baltimore Educational Scholarship Fund (B.E.S.T.)
• Baltimore Independent School Collaborative (BISC)
• Middle Grades Partnership (MGP)
ADMISSION
Deadlines

December 1:
Pre-Kindergarten (Age 4)
Kindergarten (Age 5)
Grades 1–5

December 15:
Grades 6–12
Common Entry Points
• Pre-Kindergarten (Age 4)
• Kindergarten (Age 5)
• First Grade
• Sixth Grade
• Ninth Grade
FINANCIAL INFORMATION
Tuition Assistance
49% of Park's students receive tuition assistance.

• 40% through the Tuition Assistance Program

• 9% through the Employee Tuition Remission Program
GRADUATES
CAFETERIA
| | |
| --- | --- |
| Highlights | The Cafeteria prepares its menu using locally sourced, whole food ingredients when possible. |
| Upper & Middle Schools | Students may purchase hot or cold lunches. |
| Grades 2–5 | Children may bring lunch from home or purchase items from a limited menu. |
| First Grade | First graders eat in their homerooms but may purchase whole, 2%, or skim milk. |
TRANSPORTATION
| | |
| --- | --- |
| Routes | Park offers bus transportation to and from many neighborhoods in Baltimore City, Baltimore County, Howard County, and Harford County. |
| Fees | Transportation fees are based on one-way or round-trip travel, and the number of children per family being transported. Families may select a.m. and p.m. options, and may do so for individual trimesters or for the whole year. |