Kenny Greif Celebration of Life
KENNY GREIF • 
Celebration of life
On Sunday, November 3, Park hosted a wonderful Celebration of Life in the Meyerhoff Theater. We are so grateful that hundreds of Kenny's "family" — friends, students, colleagues — were able to gather together to celebrate the life he shared with us. It is clear that his legacy lives on in the memories, life lessons, and possibilities that Kenny inspired.
If you were unable to attend, please enjoy a video of the event that was livestreamed via YouTube, accessible below.  
To download a PDF of the event program, please click here. 
---
The tribute video below was shown during the Celebration of Life. Due to a brief power outage at the end of the event, the last few minutes were not screened. (Kenny, perhaps, had had enough!) Please see the video, in its entirety, here.
Thank you to the producers and participants in the video portion of the celebration:
Video Producers — Rick Schaeffer '69 and Kathy Shapiro '75
In order of appearance — Rick Schaeffer '69, Michael Hettleman, Buzzy Hettleman, Bob Strauss, Sid Steinberg '80, Pelle Wertheimer '80, Andy Kolker '99, Ruthie Kalvar '85, Nancy Royster, Michael Stiller '85, Jack Kalvar '18, Alex Kalvar '15, and Kevin Fruman '92
Videographer/Editor — Billy Michels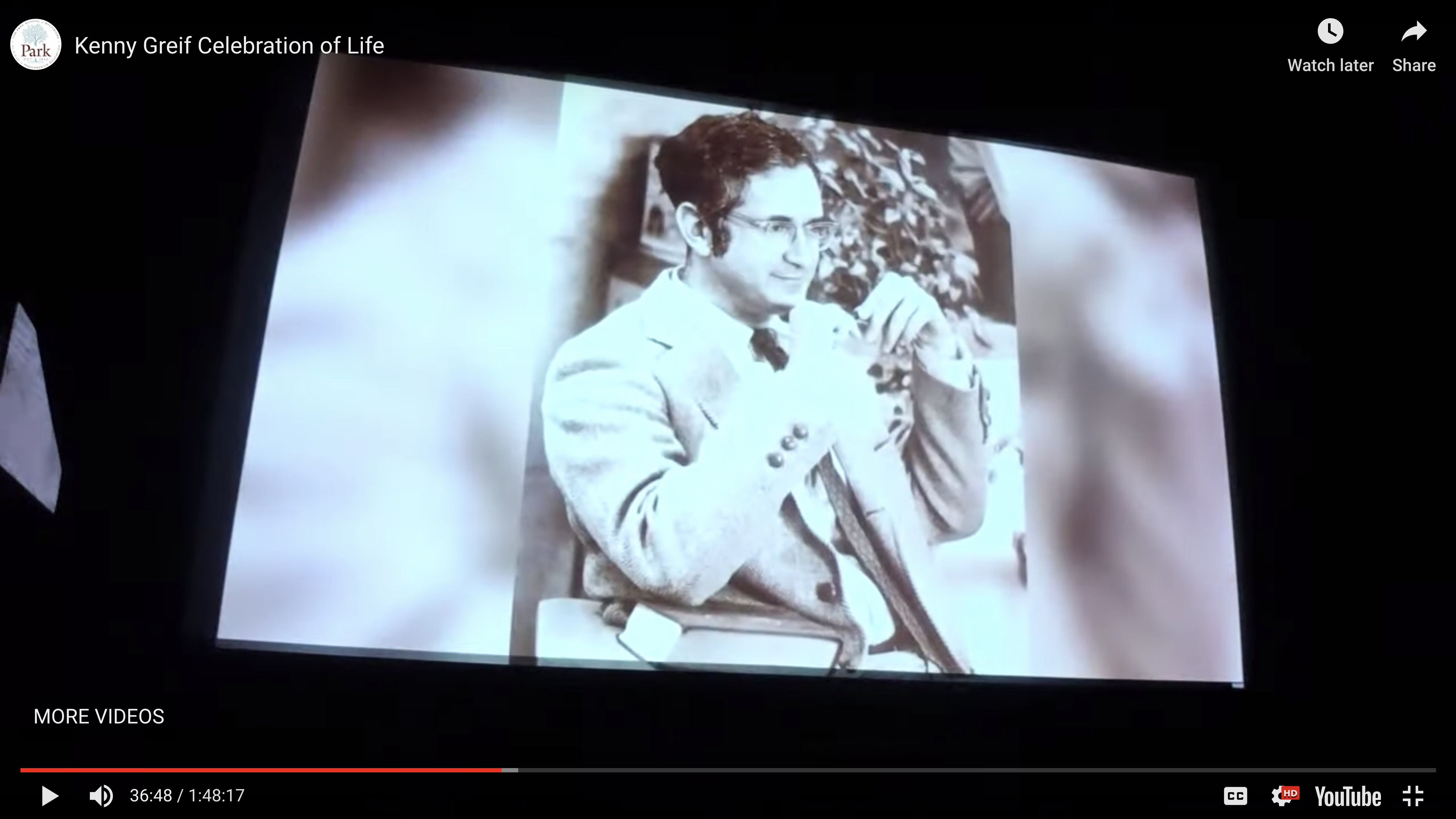 Kenny Greif Celebration of Life Photo Gallery
Head of School Dan Paradis Shares the News of Kenny's Passing with the Community