Scholar Programs and Tuition Assistance Funds
The Park School's robust Tuition Assistance program is funded by a variety of sources including the The Park Fund (the community's annual giving effort), gifts to special endowed funds that support opportunities for accepted students who meet certain eligibility requirements, and special programs run with the support of partner organizations.
Students who apply to the Tuition Assistance program are automatically considered for various scholar designations – the exception being our Malone Scholars program, requiring an additional application. Descriptions of a sampling of Park's named funds and special programs follow below, with a link to the Malone Scholars application information.
---
Some of Park's Named Funds and Special Programs:
For more information about these scholar designations, additional scholar opportunities, or the Park Tuition Assistance program, in general, please explore our website and/or contact Mennette DuBose San-Lee, Director of Enrollment Management and Tuition Assistance: msanlee@parkschool.net • 410.339.4135.
Tuition assistance grants for scholars entering grades 7–10
Park is the only Baltimore-area school selected by the Malone Family Foundation for a $2.5 million grant supporting tuition assistance. We were chosen for this grant on the basis of our academic caliber; the quality of our staff; excellent accommodations for talented students; strong enrichment programs; attention to the individual student's needs, interests and talents; financial strength and stability; a commitment to financial aid; and an economically, culturally, ethnically, and socially diverse population.
Since 2012, Park's Malone Scholars have brought their authentic selves to the community, enriching classroom discussions, exploring co-curricular opportunities, contributing as team members, performing on stage, and fully engaging in the work we do to become confident questioners and responsible citizens of the world.
Each year, Park School is able to award the Malone Scholar designation to a maximum of three academically talented students entering grades 7–10. In addition to demonstrating academic strength and community engagement, Scholars must meet the need-based tuition assistance eligibility requirements. For more information about this program click HERE.
---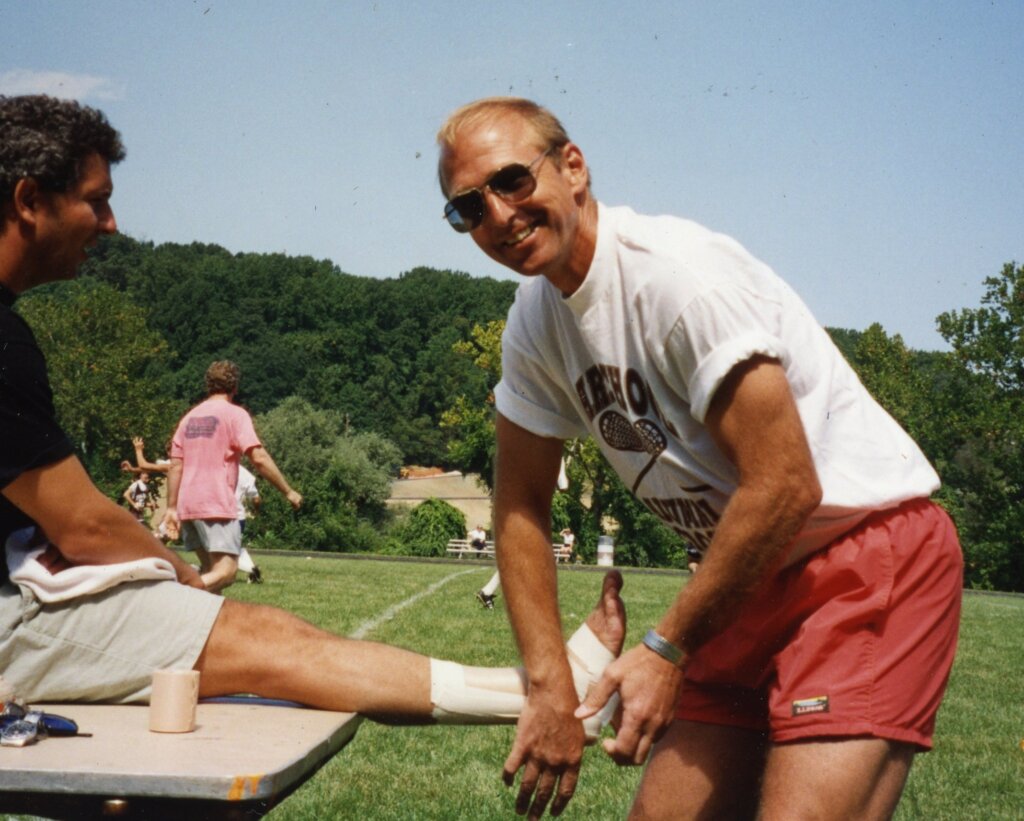 The Lucky Mallonee '62 Tuition Assistance Fund
TUITION ASSISTANCE FOR UPPER SCHOOL STUDENT ATHLETES
Lucky Mallonee is the son of two faculty members who met at Park and one of six siblings to receive his diploma from the school. While a student here, Lucky had a storied athletic career playing soccer, basketball, and lacrosse. After graduating from Johns Hopkins University, Lucky returned to Park in 1967 and taught social studies, physical education, and coached soccer, basketball, and lacrosse. From the 1970s on, Lucky was the head coach for the Boys' Varsity Soccer and Boys' Varsity Lacrosse teams. The Lucky Mallonee '62 Fund was established to provide tuition assistance to male Upper School athletes who are hard-working, fierce competitors, and true sportsmen. On the occasion of his retirement in 2015, after Lucky's incredible 48-year commitment, Park undertook a drive to raise enough funds so that The Lucky Mallonee '62 Tuition Assistance Fund will endow the equivalent of a full tuition for an Upper School student-athlete who qualifies for need-based tuition assistance.
---
The Nick Watson '03 Memorial Scholarship Fund
TUITION ASSISTANCE FOR STUDENTS EMBODYING THE SPIRIT AND ASPIRATIONS OF NICK WATSON, CLASS OF 2003
Created in 2006, The Nick Watson '03 Memorial Scholarship Fund was established by Nick's family in response to his tragic death. Nick's Fund is endowed, which provides another way to keep his name forever a part of Park School and to honor his desire to provide for others. The fund is designed to benefit a student who qualifies for tuition assistance, and who also exemplifies the many characteristics that made Nick such a memorable and outstanding young man.
Recipients of The Nick Watson '03 Memorial Scholarship Fund are selected from the group of students who receive tuition assistance by faculty and coaches who knew Nick during his time at Park. The qualifications of the recipient include their personality, aspirations, academic achievement, and their active role in the community. The archives contain many testaments to Nick's character for posterity. Nick's notable traits include: an exuberance for life, loyalty, a hilarious sense of humor, a loving nature, intellectual curiosity, and honesty. Nick was the kind of person who welcomed all and whose company was always sought out. We honor his well-lived life through the opportunity to support students through this fund.
---
Acworth Scholars, Funded by the Acworth Foundation
TUITION ASSISTANCE FOR GIFTED STUDENTS WITH THE POTENTIAL FOR MAKING AN EXCEPTIONAL CONTRIBUTION TO SOCIETY, BOTH NOW AND IN THE FUTURE
Brian Acworth established this foundation to provide need-based tuition assistance to gifted students in grades 9-12 enrolled at selected independent school programs of great distinction. Acworth Scholars are selected based on their dedication to high academic achievement and their potential for making an exceptional contribution to society, both now and in the future. This is a designation that is documented in the student's academic records and may be referenced as part of a student's future college applications.
As a way of celebrating and encouraging the accomplishments of each Acworth Scholar, the Foundation requests that students maintain regular correspondence with the Foundation administrator regarding engagement in co-curricular activities, community service, and academic interests. Students will also be offered access to a network of other Acworth Scholars who may serve as mentors and role models.
---
The Hopkins Fund
TUITION ASSISTANCE FOR CHILDREN OF JOHNS HOPKINS EMPLOYEES
The endowed Hopkins Fund provides tuition assistance to the children of Johns Hopkins employees. Throughout Park's history, we have had a particularly close relationship with families associated with Johns Hopkins University, Hospital, and School of Medicine. Hopkins faculty children were among the first to enroll at The Park School of Baltimore in its founding year of 1912. Park's philosophical ideals of, and its revolutionary commitment to, both a non-sectarian and progressive education were, and continue to be, compelling to Hopkins professors, doctors, researchers, and others. As the University grew with additional divisions and campuses, so did the number of Hopkins-affiliated children that attended Park. Hopkins faculty have served and continue to serve on the Board of Trustees, arts, math, and science committees, Parents' Association, and also have provided internships for Park students. Park has consistently sent some of its top students to Hopkins for college and graduate studies and they in turn have become active alumni and even Park parents themselves.
---
The Sheridan Foundation Middle Income Scholarship Program
TUITION ASSISTANCE FOR UPPER AND MIDDLE SCHOOL STUDENTS FROM MIDDLE INCOME FAMILIES
The Thomas B. and Elizabeth M. Sheridan Foundation has selected The Park School among ten private secondary schools in the greater Baltimore area to participate in its middle income scholarship program. The intent of the program is to assist middle income families with the cost of a independent school education in the high school and middle school years. (For participation in the program, family income must range between $75,000 and $175,000 for each year the student is receiving a scholarship.) In accordance with Sheridan Foundation guidelines, students eligible for the scholarship must be in the upper or high school (defined as grades 9-12) or in the middle school (defined as grades 6-8).
About the Park Admission Process: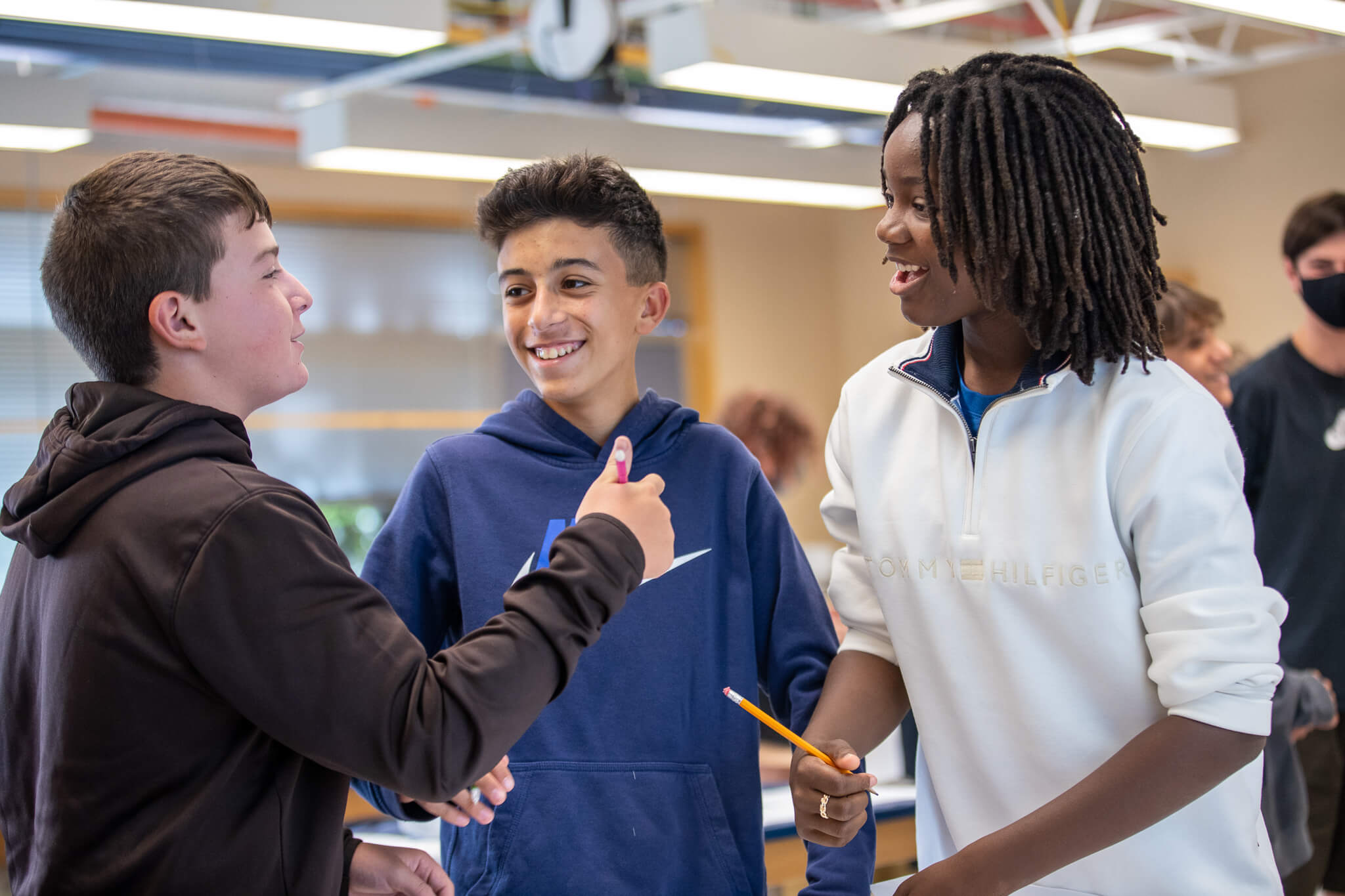 Upcoming Admission Events
Learn more about Park's philosophy, programming, and community at our Admission events.