Sustainability at Park
One of our goals at Park is to effect change and to excite our students to take on the challenges of our time, including the stewardship of our planet. Park School's longstanding commitment to personal and community action, rigorous academic investigation, and creative problem-solving provides an ideal framework in which to explore and realize solutions to even the most complex issues. In the selection of programs and activities below, you will see the real and important work our students are doing to understand and promote sustainability.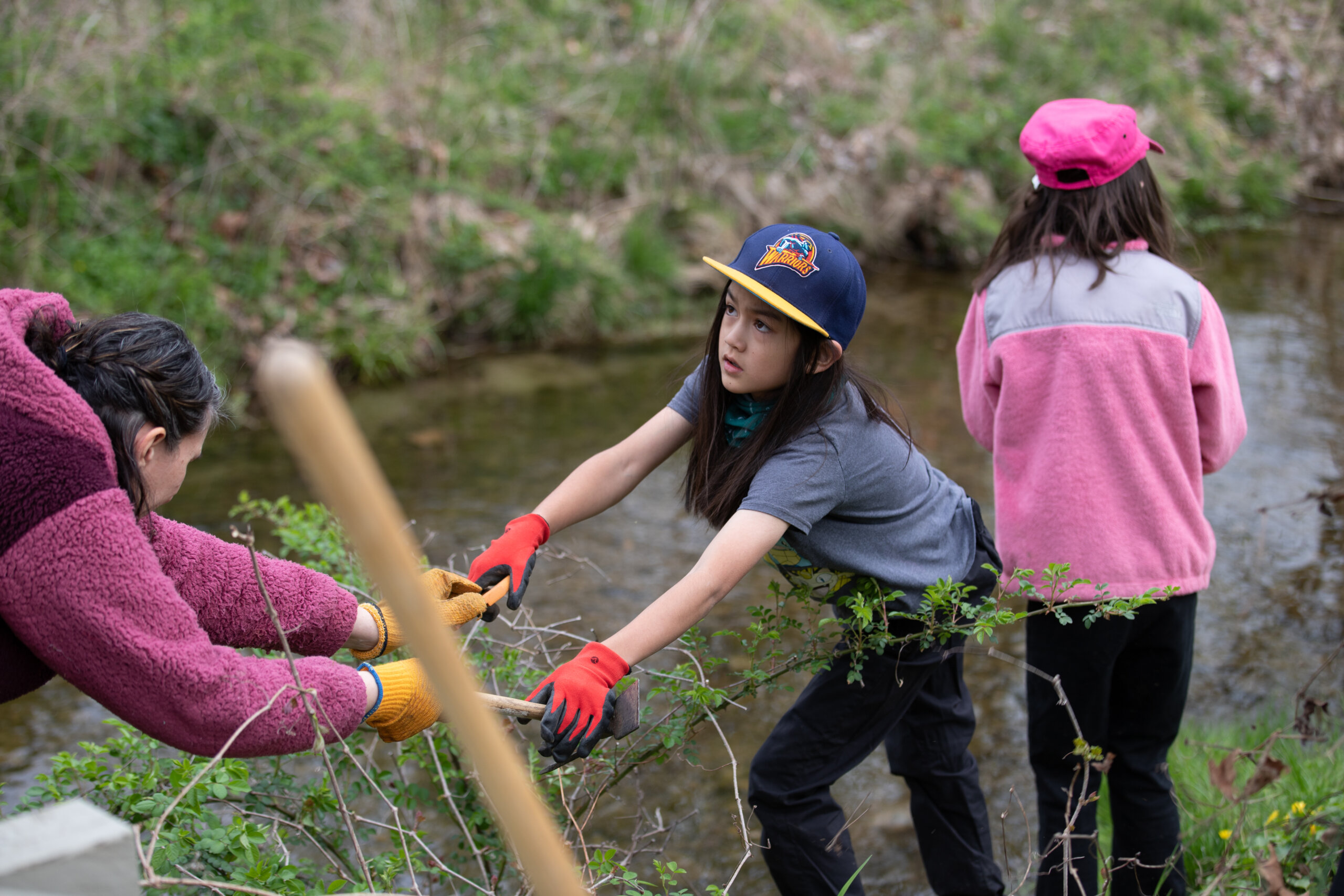 As an institution, we are keenly aware of both the environmental and financial benefits of sustainability initiatives. Our solar panels on our Lower School roof generate clean energy and reduce our electricity expenses. Recently-installed motion sensors ensure that lights throughout our buildings are used only when needed. Designated "no mow" areas surrounding our pond and woodlands allow for beneficial flora to play their role in the ecosystem, provide habitat for insect and animal life, and reduce our landscaping maintenance expenses and energy usage. These are but a few of the efforts to reduce our environmental impact and our expenses.
We are continually inspired by our thoughtful student body to consider new approaches that can make a genuine positive impact on our community and look forward to each grade level's amazing contributions all year long.
---
Sample Programs & Activities
For many years, our third grade classes have been known as leaders at Park regarding all issues related to sustainability and environmental stewardship. They implement our active TerraCycle program, keeping waste out of landfills, providing material for repurposing, and earning TerraCycle credits that further benefit others. Members of last year's group were inspiring researchers, communicators, and hands-on managers of multiple aspects of the expanded recycling and composting initiatives. All are bona fide authorities on the subject of the environment (and passionate communicators), our students have shared what they know with the community.
Did You Know? Being Idle-Free from Park Third Graders' Perspective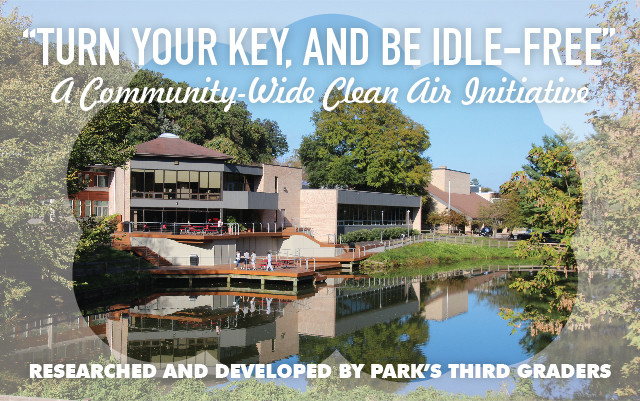 You can help to make our campus air healthier, help reduce global warming, and save yourself money and valuable energy resources just by turning off your car engine if your car is going to be still for 10 seconds or more. It's a win-win situation. "Turn your key after 10 seconds and be idle-free!"
Healthier Air:
School grounds around the country tend to have very high pollution levels from 3-4 p.m.
Car exhaust pollutants such as carbon monoxide, benzene, formaldehyde, and nitrogen oxides are bad for our health. They've been known to cause respiratory issues, cancer, asthma, and heart disease. They can even lower intelligence. And because children tend to take more breaths per minute than adults, it's especially hard on lower schoolers. Diesel engine pollutants are even worse.
If you turn off your car engine when it sits still, the fumes won't leak into your passenger compartment.
Saves Money and Earth's Energy Resources!
An idling car uses up to half a gallon of fuel an hour. An idling diesel truck burns about a gallon of fuel an hour. That's six billion gallons per year and $13 million/day in America alone. Imagine what that amounts to in more populated areas!
Looking for ways to save fuel at home? Today's engines do not need to warm up for longer than 10-30 seconds. Driving a car can warm it up twice as quickly as letting it sit still.
There is a lot of idling at Park even before our carpool line starts. Our research indicates that the Kindergarten line has the lowest percentage of idling cars — on our January survey day, just two out of seven cars idled!
Idling may warm up the inside of the car on a cold day and cool it down on a hot day. But if you dress for the weather, you won't have to make the engine do all that work. And it will reduce wear and tear on your car.
As an alternative to idling, feel free to park in the carpool line, step inside the Arts Center or Front Lobby, and chat with fellow community members or use Park's wifi. Just keep your eye on the clock and be sure to return to your car before the line starts rolling!
We are lucky to live in Maryland. Our state and many other coastal states limit idling in order to help protect our air. In Maryland, the law states that an engine may not be allowed to operate more than five consecutive minutes when the vehicle is not in motion. At Park, we know that we can improve on that guideline. By switching your engine off after 10 seconds, you reduce emissions AND achieve additional fuel (and money!) savings.
Greener Environment:
Idling cars and trucks produce 20 lbs. of carbon dioxide per gallon, which contributes to global warming. And that leads to melting ice in the polar regions, and other problems around the globe.
---
Compost/Recycling/Waste Receptacles
Our indoor common area compost/recycling/waste receptacles represent our community-wide effort to compost and recycle as much as possible here at Park, thereby significantly reducing our waste.
The color-coded receptacles are labeled, and posters are placed near the containers at their various locations. Here is a short description of what goes where: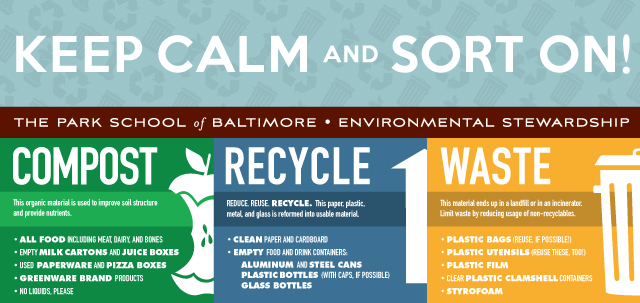 Compost (green): All food, including meat, dairy, and bones; empty milk cartons and juice boxes; used paperware and pizza boxes; Greenware brand products. (No liquids, please.)
Recycling (blue): Clean paper and cardboard; empty food and drink containers including aluminum and steel cans, plastic bottles (with caps, if possible), and glass bottles
Waste (orange): Plastic bags, plastic utensils, plastic film, clear plastic clamshell containers, styrofoam
Terracycle (small grey): A list of acceptable items is on the lid of each container. Among them: toothpaste tubes, and GoGo Squeez.