Community
At the forefront of our curriculum is a focus on community, both within our classrooms, and beyond. Below you'll find examples of ways we build community through some of our uniquely Park traditions.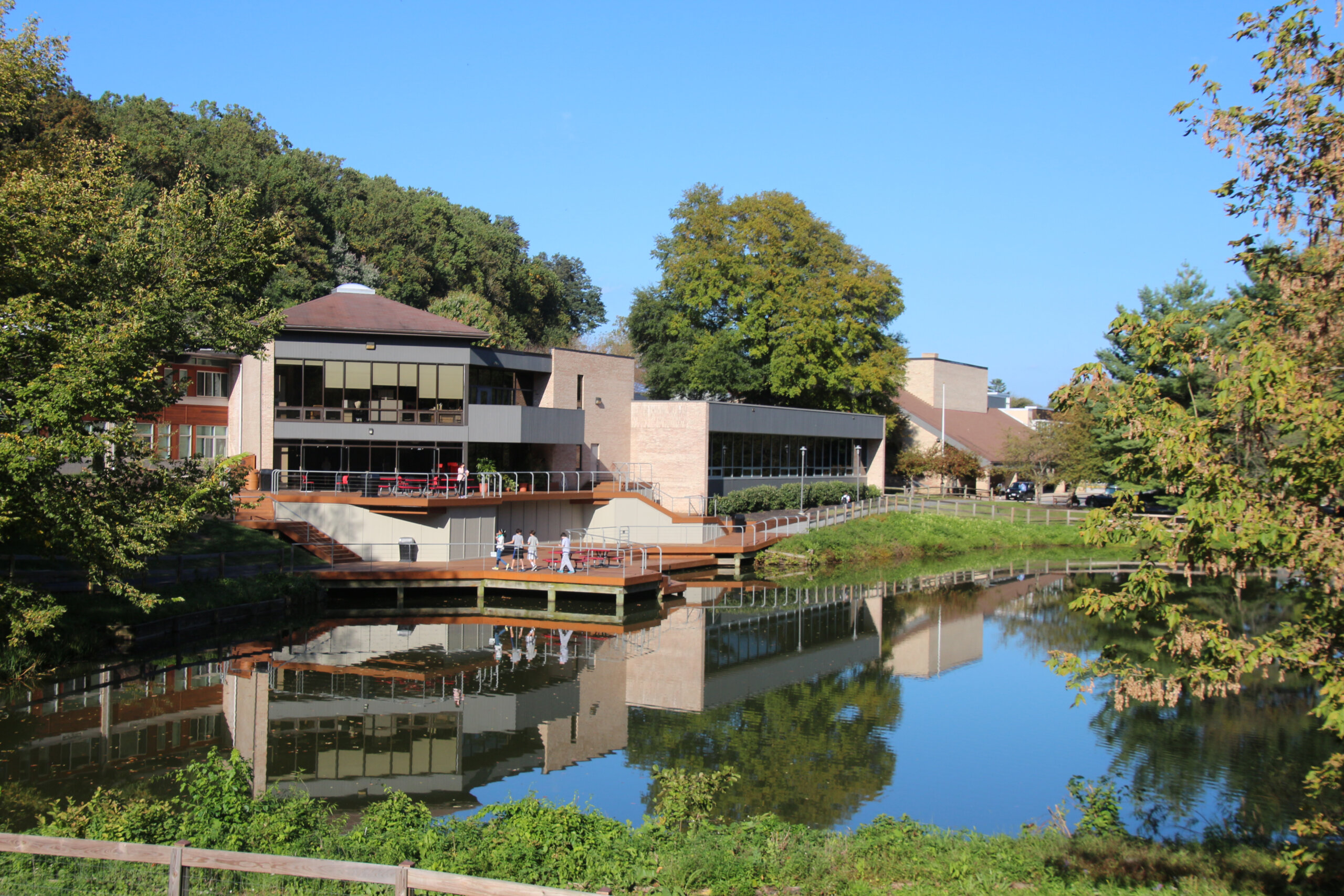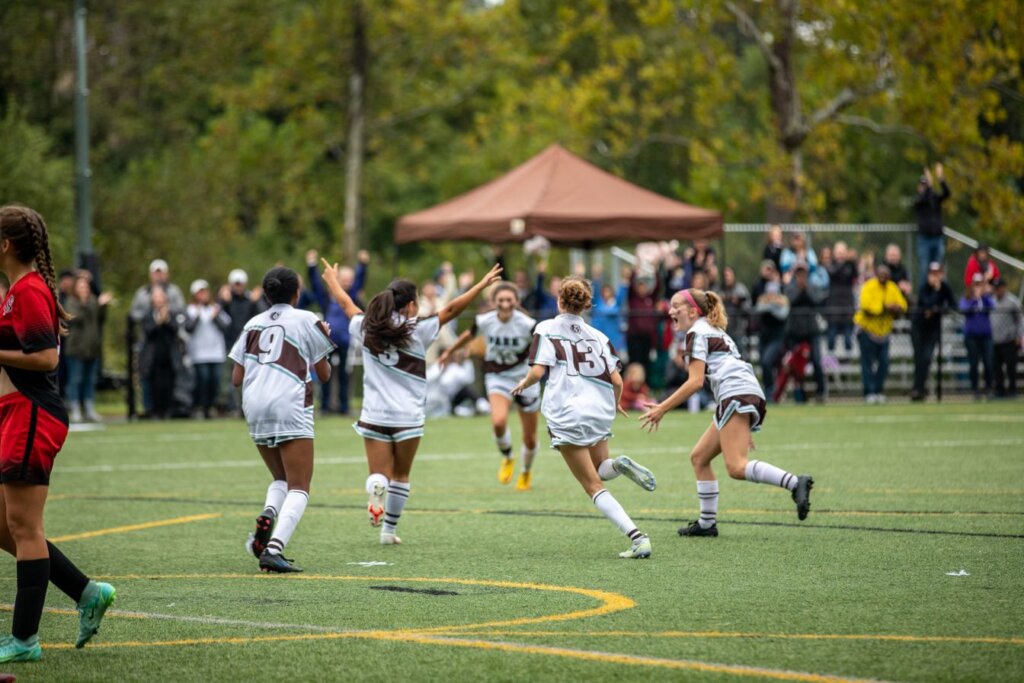 Cross-community
Rivalry Day
Rivalry Day is an annual event each fall acknowledging the decades-old athletic rivalry between Park and The Friends School. Hosted at Park every other year, all of our Upper School fall teams compete, and we keep track of the scores. (Middle School teams play, but scores don't count in the final tally.) Some teams compete on Friday, but most play on Saturday, and there's also a tailgate on Friday after practice for fall student athletes. The winners get bragging rights and a Rivalry Day Cup, which lives with the winning school until the next fall. Always a fun and exciting day, the entire K-12 community comes out to support our teams and celebrate this cross-community event.
Upper School
Brown & White Day/Homecoming
Known as Brown & White Day, Park's homecoming starts in school on Friday morning with the junior class. Each year, the juniors pick a theme and decorate the front entrance of the school, and then gather together and celebrate outside Friday morning before classes start. Homecoming games are played on Saturday, and the Upper School has a dance Saturday night. The junior class also designs a t-shirt each year to celebrate Brown & White Day – recently the t-shirts have been geared towards Rivalry Day and our longstanding rivalry with The Friends School.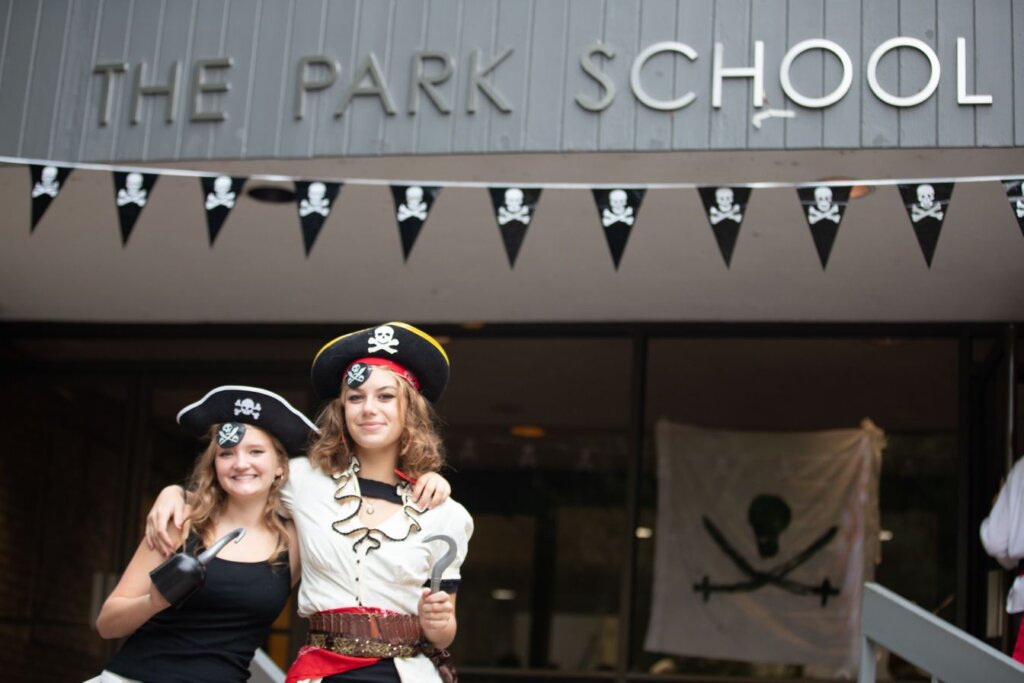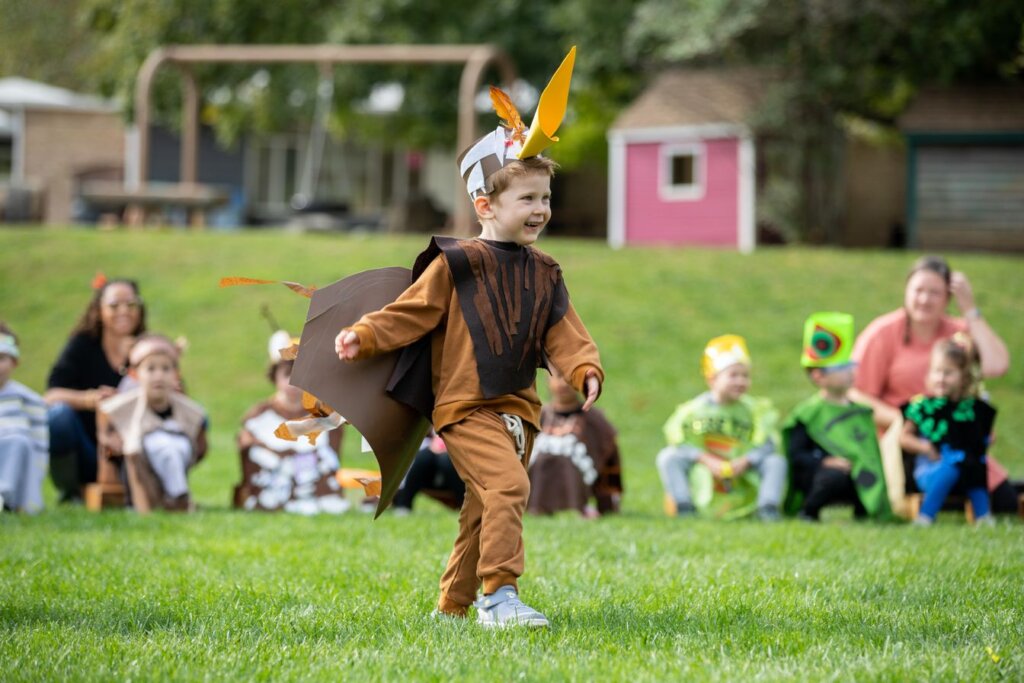 Kindergarten
Monarch Festival
The Monarch Project teaches the interdisciplinary lessons of scientific observation, data collection, the mathematics of symmetry, natural camouflage, and presentation findings, in Kindergarten. The project culminates with the dramatization of the monarch metamorphosis at the Kindergarteners' Monarch Festival each fall. All Kindergarten classes participate, and families are invited to attend!
Lower School
Autumn Harvest Festival
An afternoon each autumn when Lower School students in Grades 1-5 and teachers participate in cross-grade, non-competitive games, story telling, and events. A celebration of school spirit and community, this afternoon is primarily for the children, so attendance by parents is optional. Parents are welcome to attend and/or volunteer to help out with the game activities.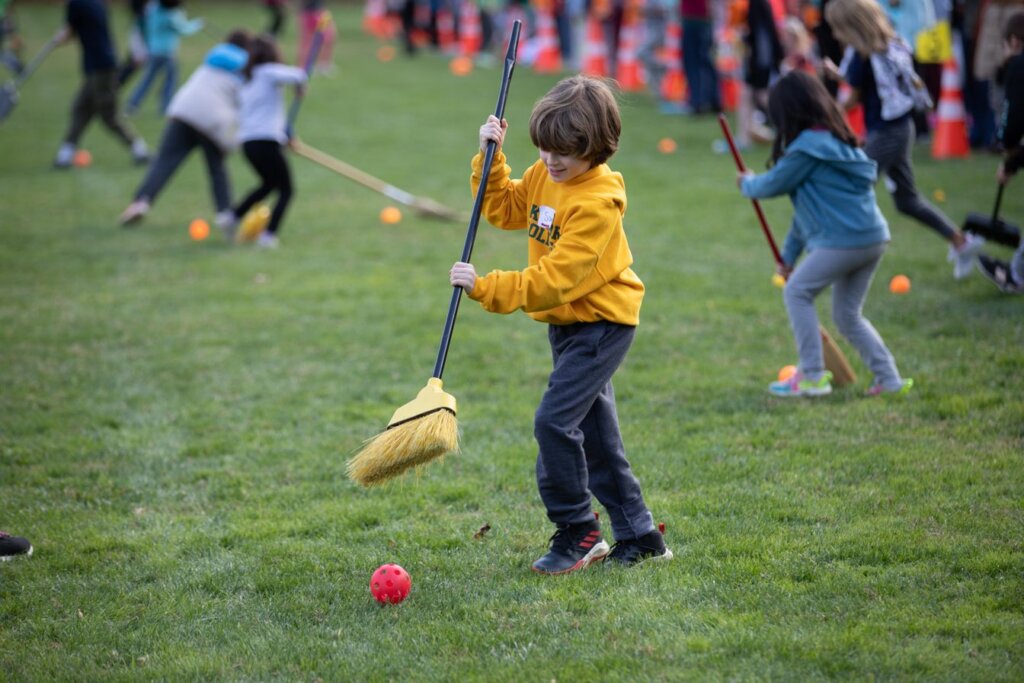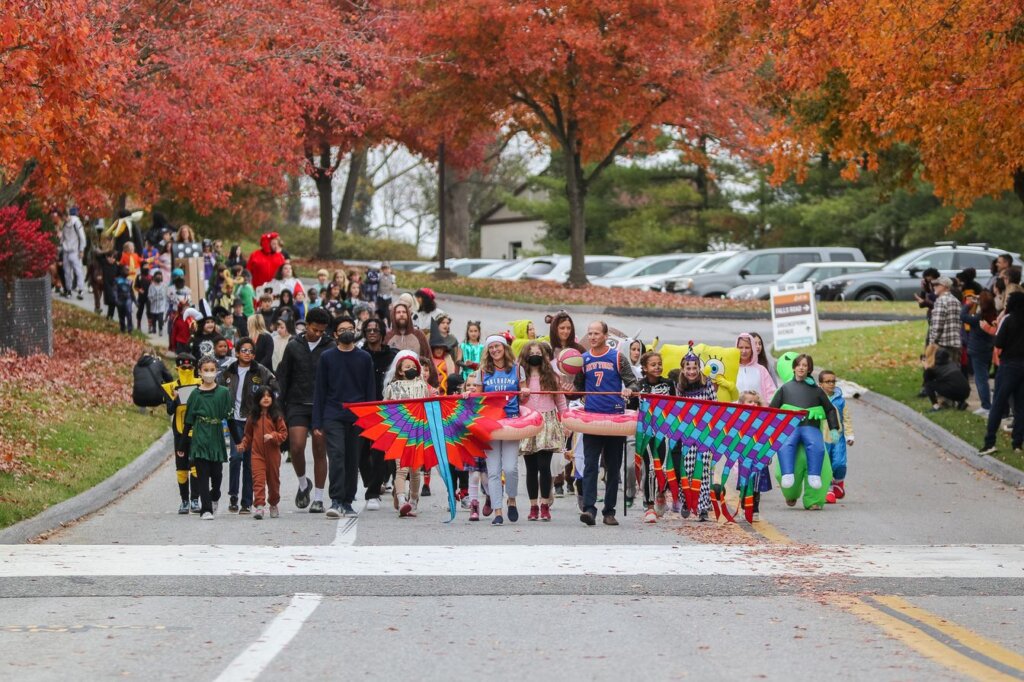 Lower School
Halloween Parade
On Halloween, Lower School children come to school in creatively crafted costumes, and can participate in a parade throughout the school grounds. Parents are welcome to observe the parade route outside.
Cross-Community
Saturday in the Park
An annual outdoor festival for the whole family featuring arts and crafts, face painting, canoe rides, and more. Every three years, Saturday in the Park turns into a family carnival, complete with rides.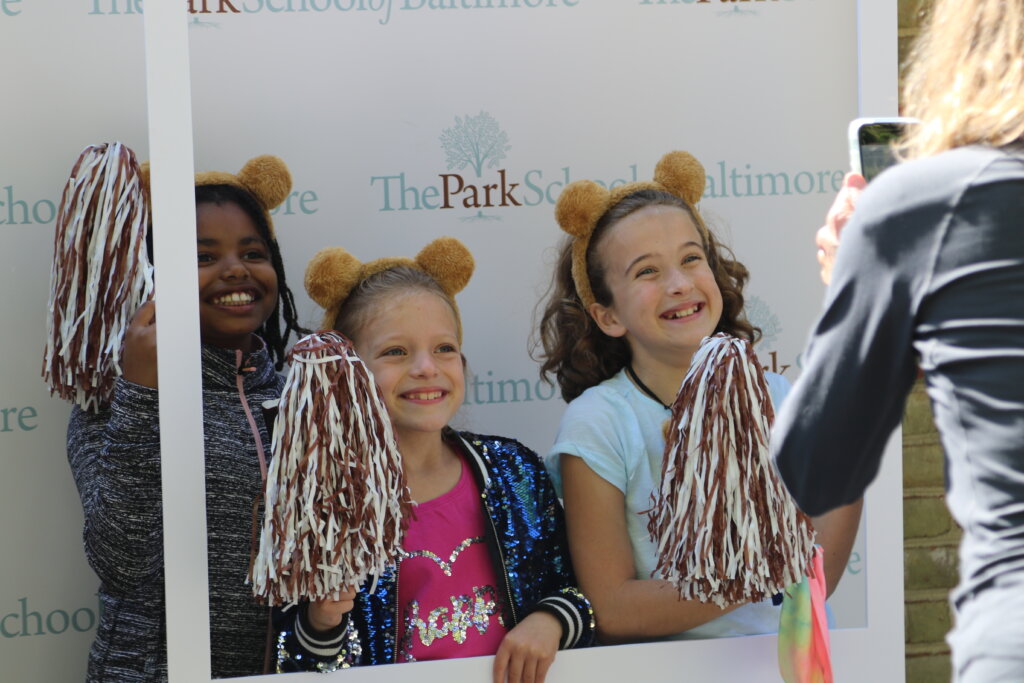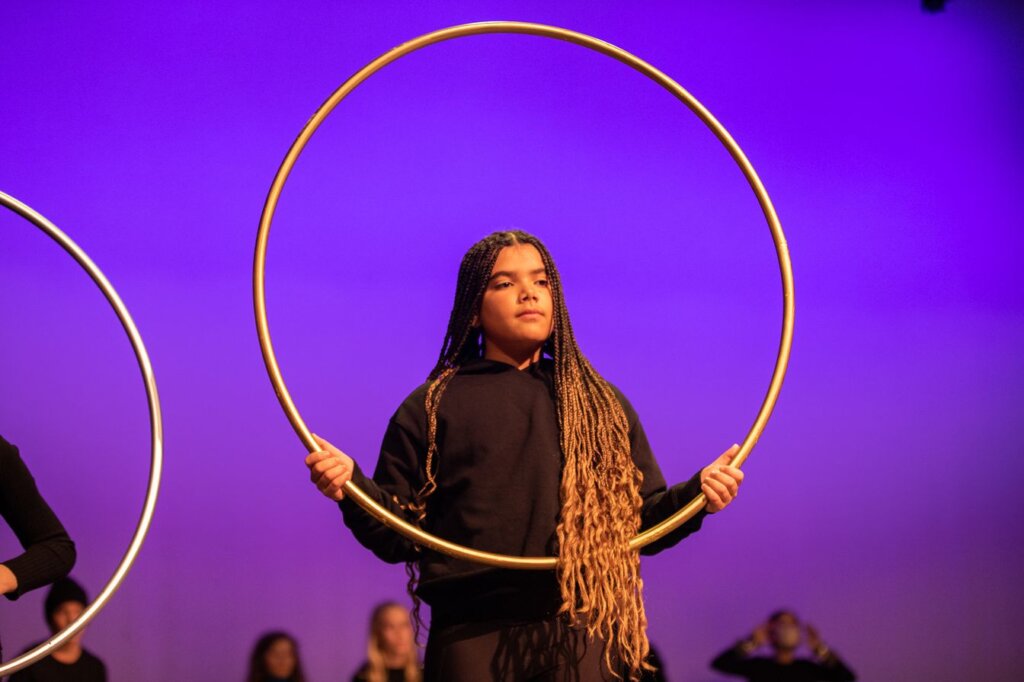 Lower School
Winter Solstice
Fifth graders' theme studies immerse them into life in the Middle Ages across continents and cultures. A highlight of their studies is the solstice celebration each December. Students work collaboratively to design and fabricate sets and costumes, to compose music, and to direct and choreograph the performance.
Upper School
Goldsoundz
A coffee house-style community music series at which Upper School students do any type of musical performance they wish. Goldsoundz is student-organized, and performers do not need to be in any Park musical groups.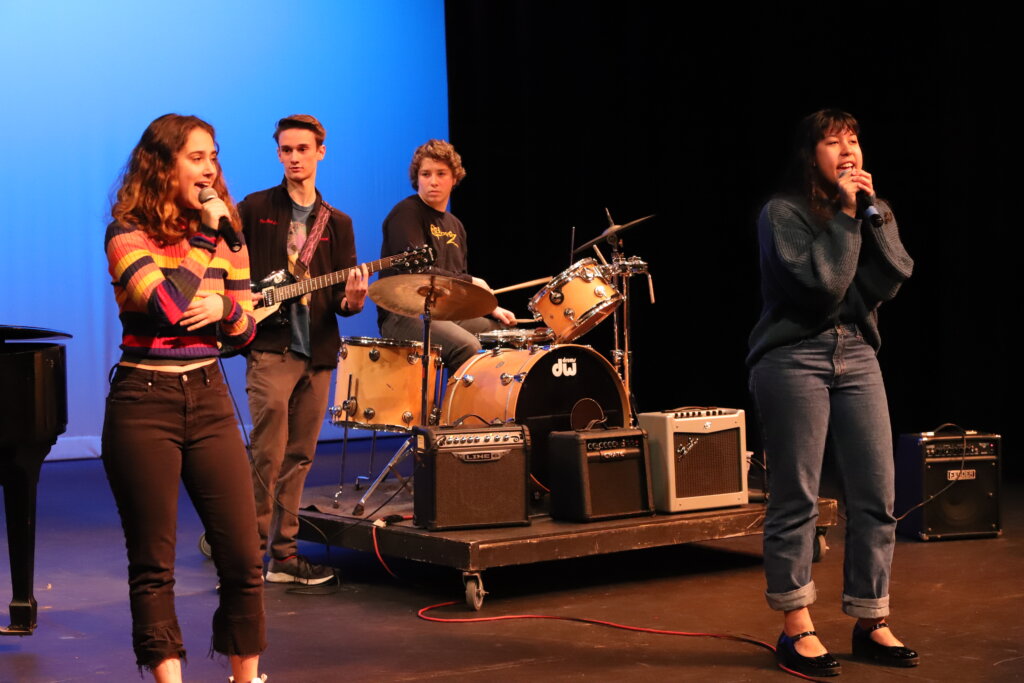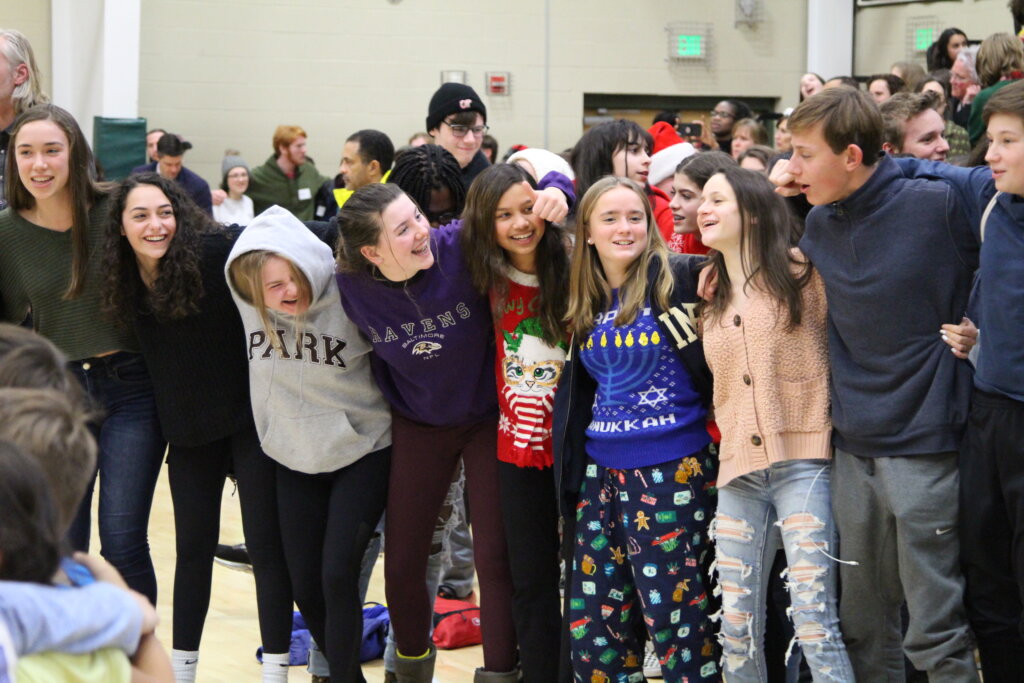 Cross-Community
All-School Holiday Assembly
Our annual Winter Assembly features music, merriment, reflections on the holidays by speakers from the Upper and Middle Schools, poems by Lower Schoolers, appearances by alumni, and, of course, The Wassail Song!
Middle School
Exploratory Learning Week
Teachers, parents, and administrators present classes and workshops during Exploratory Learning Week (ELW) that offer alternatives to the regular academic program. Students try different activities and investigate subjects they might not ordinarily pursue, such as Fundamentals of Engineering Drawing, Podcasting, All Things Harry Potter, and more!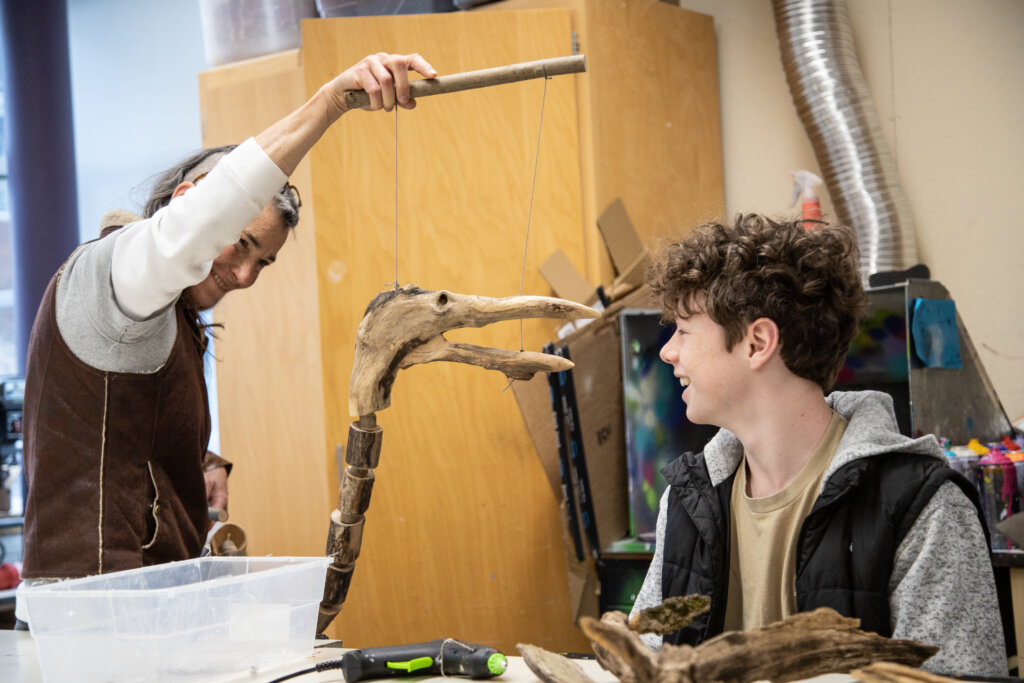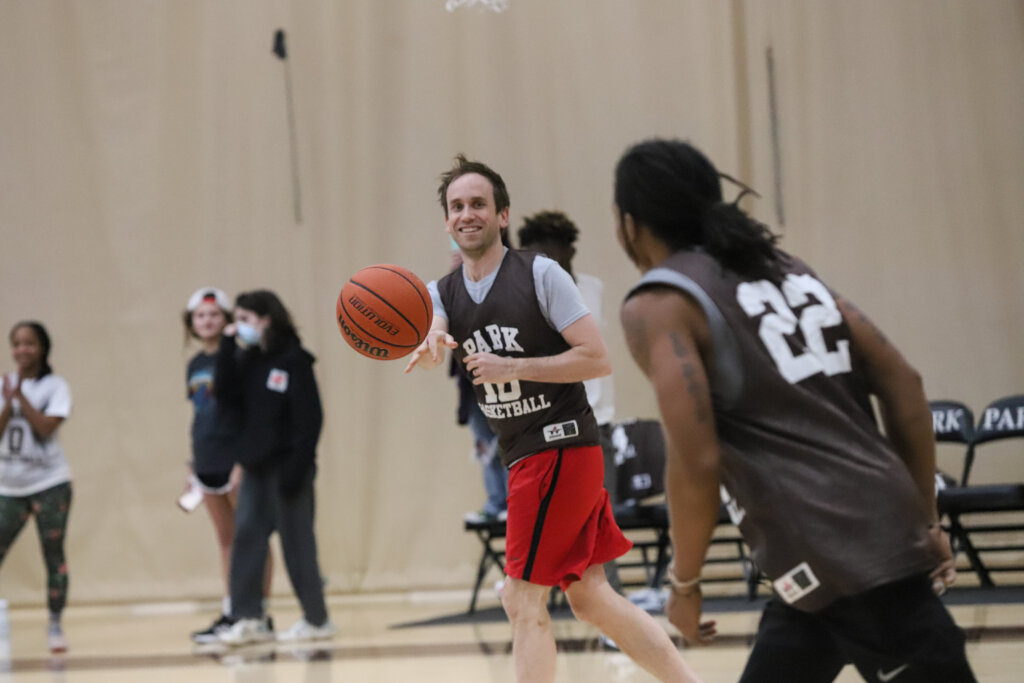 Middle School
Brown & White Day
The week leading up to spring break, Park Middle Schoolers celebrate spirit week and dress up with a different theme each day. On Friday afternoon, students compete against each other in basketball games culminating with a fun faculty and staff game that the whole Middle School watches.
Cross-Community
Brain sPARK
BRAIN sPARK is a uniquely Park event featuring an electrifying evening of presentations, conversations, and hands-on experiences designed to engage participants in mind, body, and spirit. All the presenters are members of the Park community. This event is held every three years.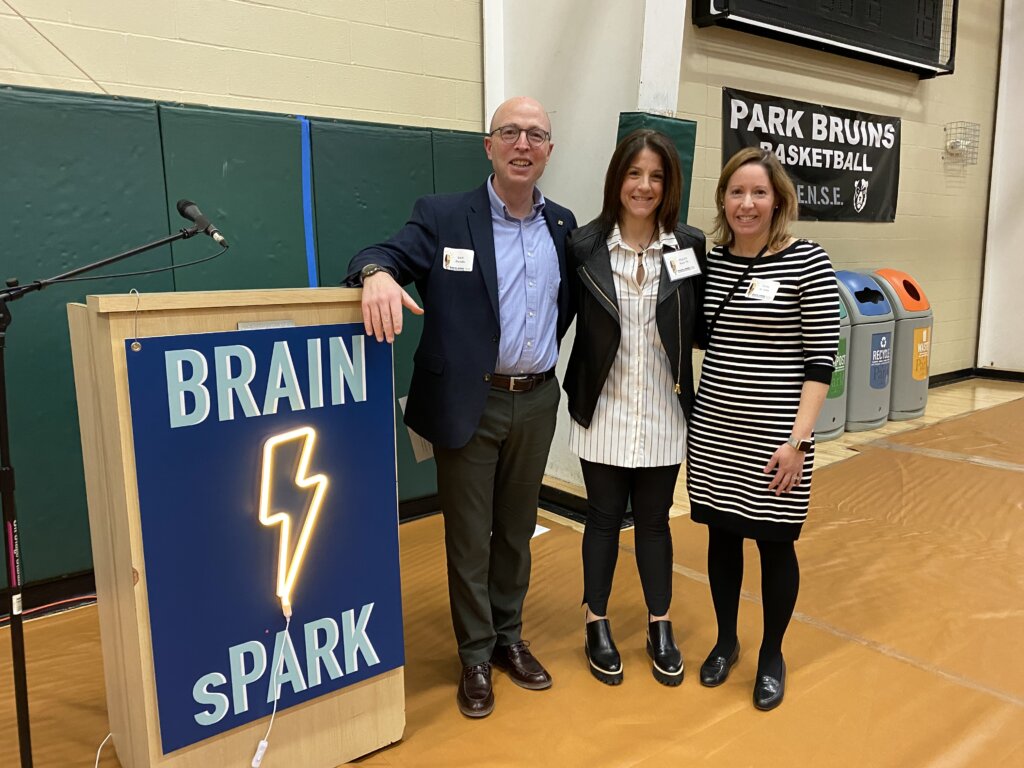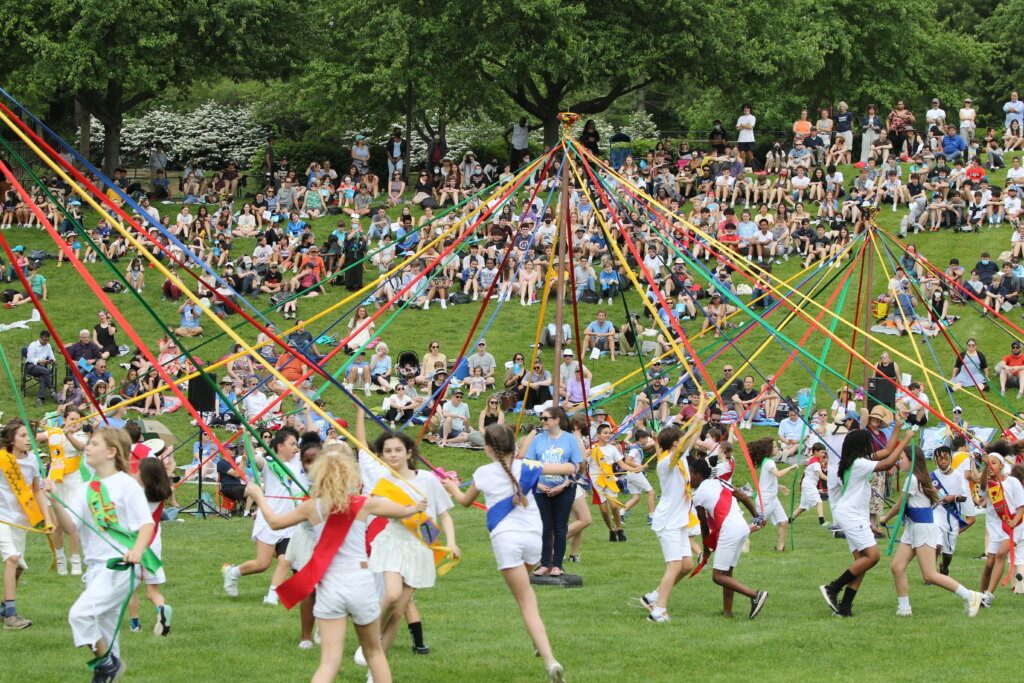 Cross-Community
May Day
Since 1912, May Day has celebrated spring through song and pageantry. A highlight of the event is the 5th Grade's performance of the Maypole dance, marking their graduation from Lower School and transition to Middle School. The formal program runs from approximately 10 a.m. until noon, and families are invited to remain after the program for a picnic and festivities.
Upper School
Graduation Traditions
A variety of distinct traditions are part of the graduation ceremony. Eschewing caps and gowns, Park seniors typically dress in white or black, and are provided with a red rose stem or boutonnière. And the awarding of the diplomas is not alphabetical. Instead, the diplomas are randomly shuffled and placed in baskets. The graduate who just received their diploma selects the next diploma to be awarded from a basket. Due to the random nature of the diplomas, faculty and students bet on who will be selected last. Of the faculty wagers, half of the pot is donated to the Bill Tabrisky Financial Assistance Fund.