The Malone Scholars Program at Park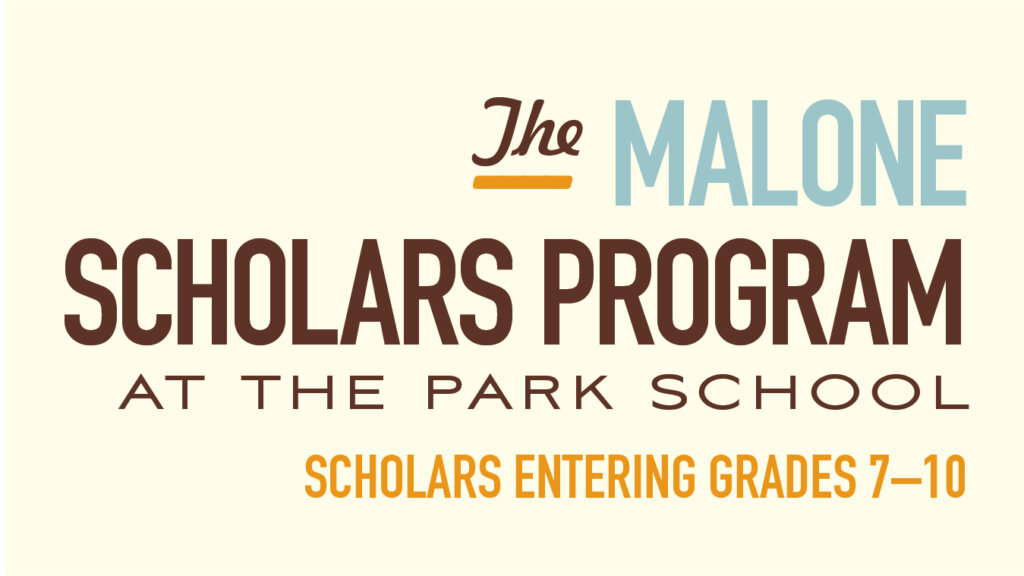 In 2012, The Park School was selected to join just 49 other independent schools in the U.S. to receive a $2.5 million grant from the prestigious Malone Family Foundation, based in Englewood, Colorado.
Via the Malone endowment, Park School will be able to award up to two additional need-based tuition assistance grants each year to academically talented students entering grades 7–10.
We are honored to partner with the Malone Family Foundation towards achieving its mission to improve access to quality education for gifted students who lack the financial resources to best develop their talents. In addition to tuition expenses, the program provides a stipend for educational expenses related to the student's course of study and extracurricular activities at Park.
---
Applicants considered for this honor must be exceptional students who place in the top five percent of their class, demonstrate academic achievement, exemplary citizenship, leadership potential, and financial need.
If selected as a Malone Scholar, students will continue to receive a need-based grant through Grade 12 and will retain the designation of Malone Scholar regardless of future tuition assistance needs.
For more information on the Malone Family Foundation, its goals, and the selection process, visit the malone family foundation.
---
How to Apply
The Malone Scholars application deadline is December 15, 2023.
To be considered for a Malone Scholars award, applicants must submit the Malone Scholars application and the documents listed below by December 15:
Park School application for admission via Ravenna®
Current standardized test scores (parent copy acceptable)
Current and prior year transcripts (parent copy acceptable)
Letter of recommendation (optional)
Malone Scholar finalists will be invited to the Park School campus in mid-winter for a formal interview. Those not invited to interview will continue to be considered for admission to Park and our need-based tuition assistance program.
Meet our Malone Scholars…