Program of Studies
Park Middle School students take required courses in every academic discipline, the arts, and physical education.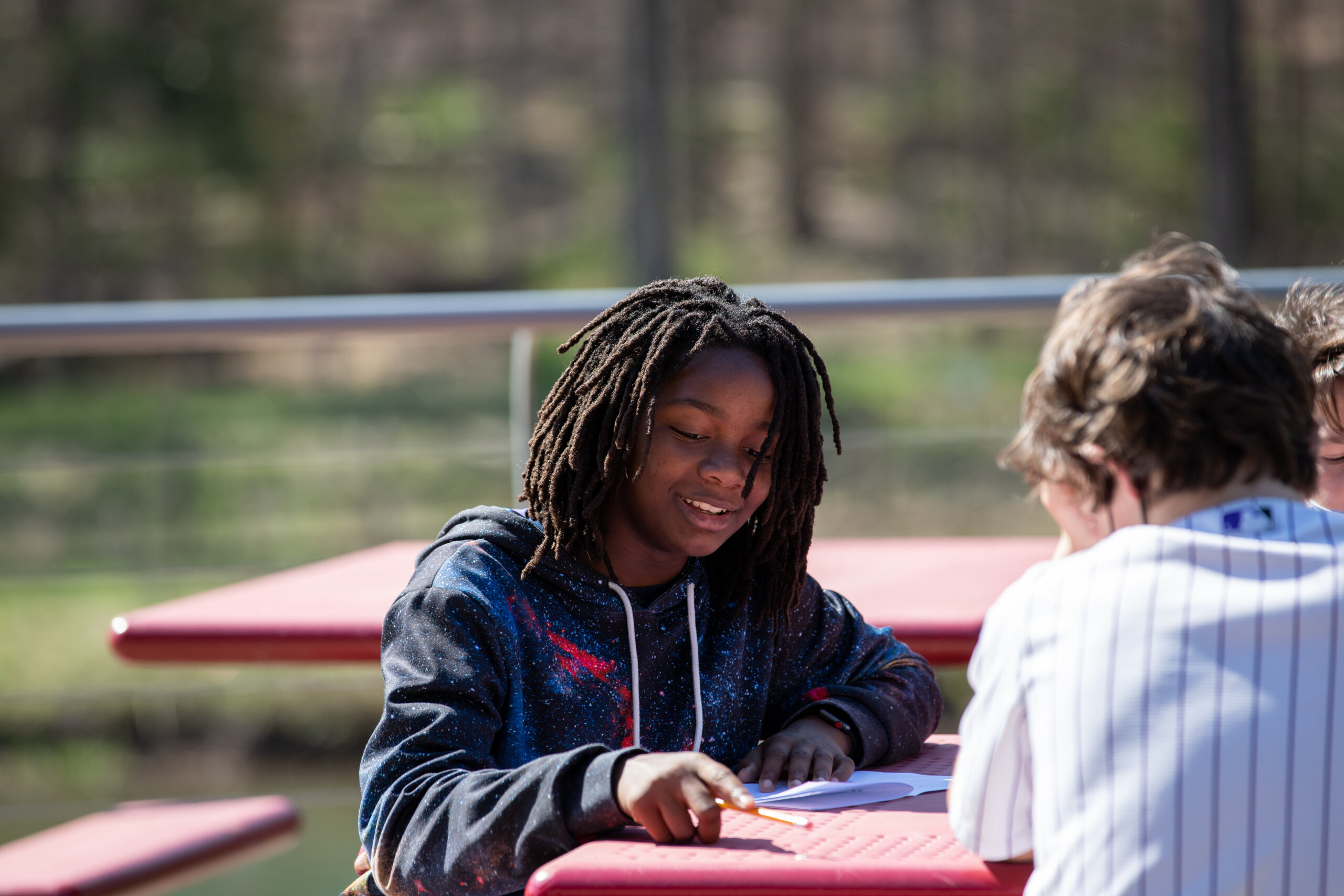 Special programs such as Exploratory Learning Week, life skills classes, and grade level trips provide opportunities for further growth. Chorus, Middle School Government, sports, and other activities during the day and after school give students time to pursue extra-curricular interests.
Interdisciplinary Themes
Each year in Middle School is guided by an overarching theme which guides curriculum, affective learning, and co-curricular work.
Sixth Grade: COMMUNITY
Sixth grade students consider their roles as individuals in a larger group and experience different kinds of communities firsthand. The sixth grade curriculum encompasses world geography, ecology, and international literature.
Seventh Grade: IDENTITY
The seventh grade curriculum covers valuable perspectives on private and public, personal and community identities. Students confront important questions: What can literature tell us about who we are and what other people's points of view might be? What does the study of American history tell us about who we are as Americans?
Eighth Grade: ADVOCACY
Students participate in Advoc8, a multi-disciplinary project designed for students to use skills and knowledge developed during Middle School in order to take on roles as advocates for change. During Advoc8, students choose a topic about which they are passionate and, with faculty and peer collaboration, create an individualized or group project that culminates in the creation of authentic, innovative, solution-oriented advocacy.