Upper School Science and Math Teacher Maggie Mahmood '07 and Students Featured on CBS Baltimore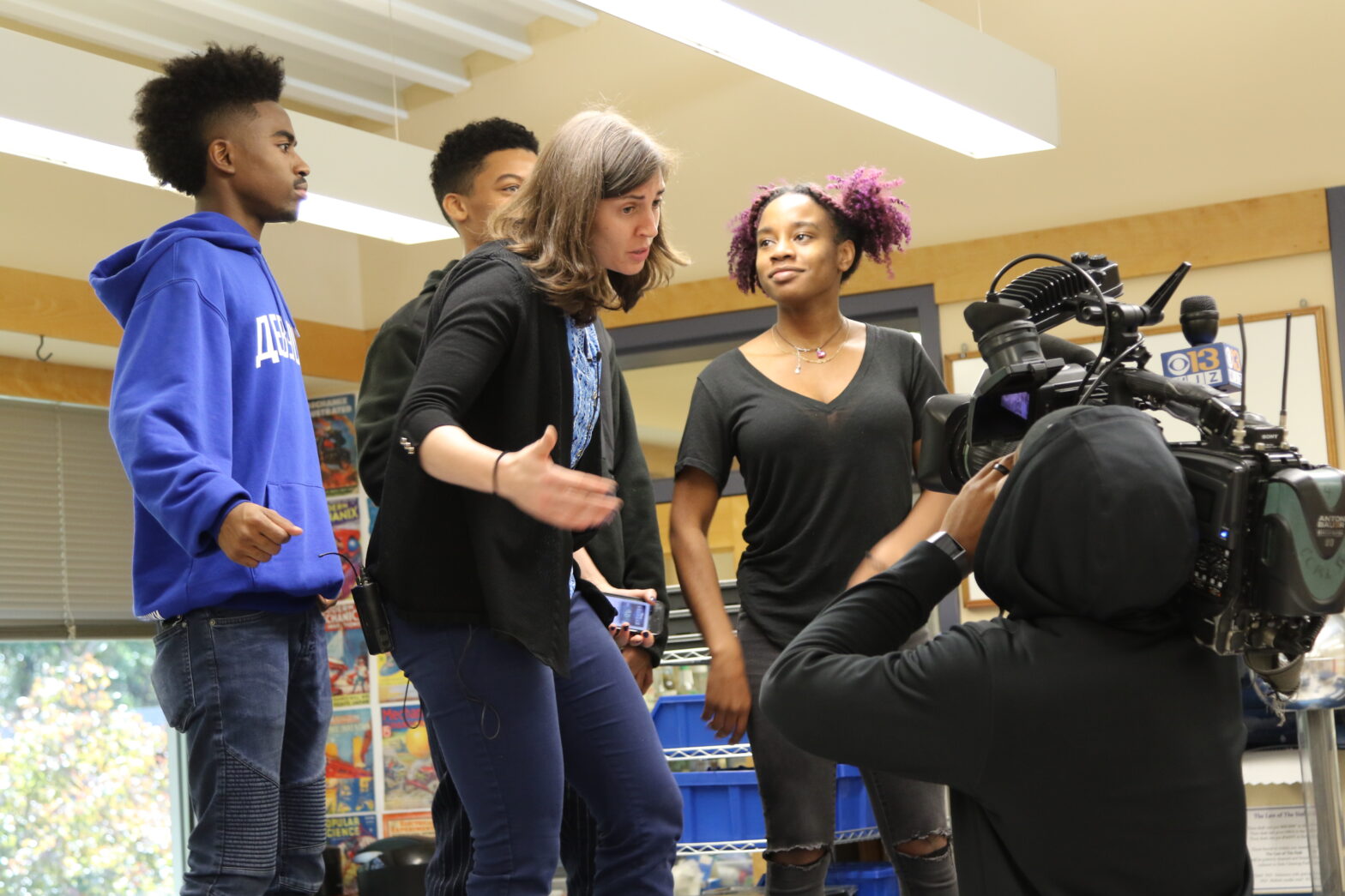 Upper School science and math teacher Maggie Mahmood '07 uses her students' favorite tunes to transform her physics and math lessons into catchy rap songs, engaging them in a unique way. Maggie and her students were featured on WJZ-13 CBS, discussing, and performing some of their innovative songs.
"I realized students could remember a ton of lyrics from their favorite songs, but when it came time to remember vocabulary for the course or course content, it was really difficult to recall things," Maggie said in the interview. Since she's started incorporating this technique, she's noticed her students are more engaged in the subject.
Maggie and her students create music videos, together, showcasing their musical prowess. "It was probably one of my favorite classes last year," sophomore Bishop Freeman said. "It's a lot of fun; I wasn't super into science before, but it launched me in that realm of being more interested in it and thinking it's cool."
Click here to watch the segment.
Back to The Latest
Share
Related Posts
Upper School Dean of Students Traci Wright and Alumni of the Civil Rights Trip Remember Rep. John Lewis with WBAL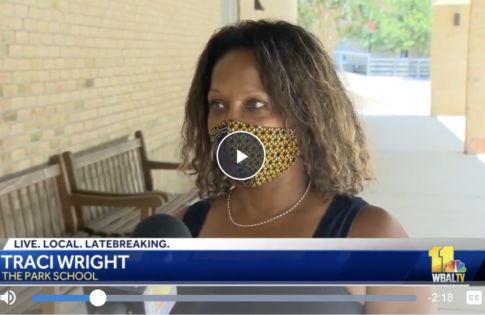 Upper School Dean of Students Traci Wright has led over 600 students from Park and Baltimore City Public Schools on an annual trip though the south to study the Civil...
Sophomore Bella Palumbi Named to Baltimore Magazine's List of "30 Baltimore Visionaries"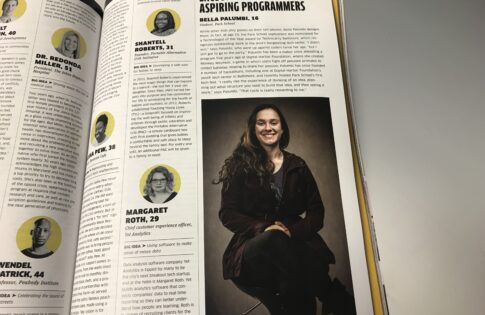 Sophomore Bella Palumbi has been named to Baltimore magazine's exclusive list of "30 Baltimore Visionaries." The "Baltimore Visionaries" feature spotlights Baltimoreans whose work is shaping the future of our city....
Park's Mock Trial Team Wins 2017 State Championship!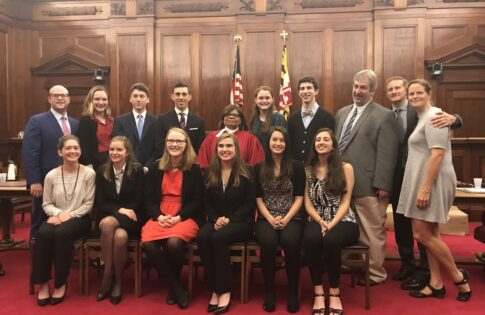 Competing as the defense, Park won the final decision in the championship round match-up against Baltimore City College. The case was argued in Maryland's highest court — the Court of...