Park's Mock Trial Team Wins 2017 State Championship!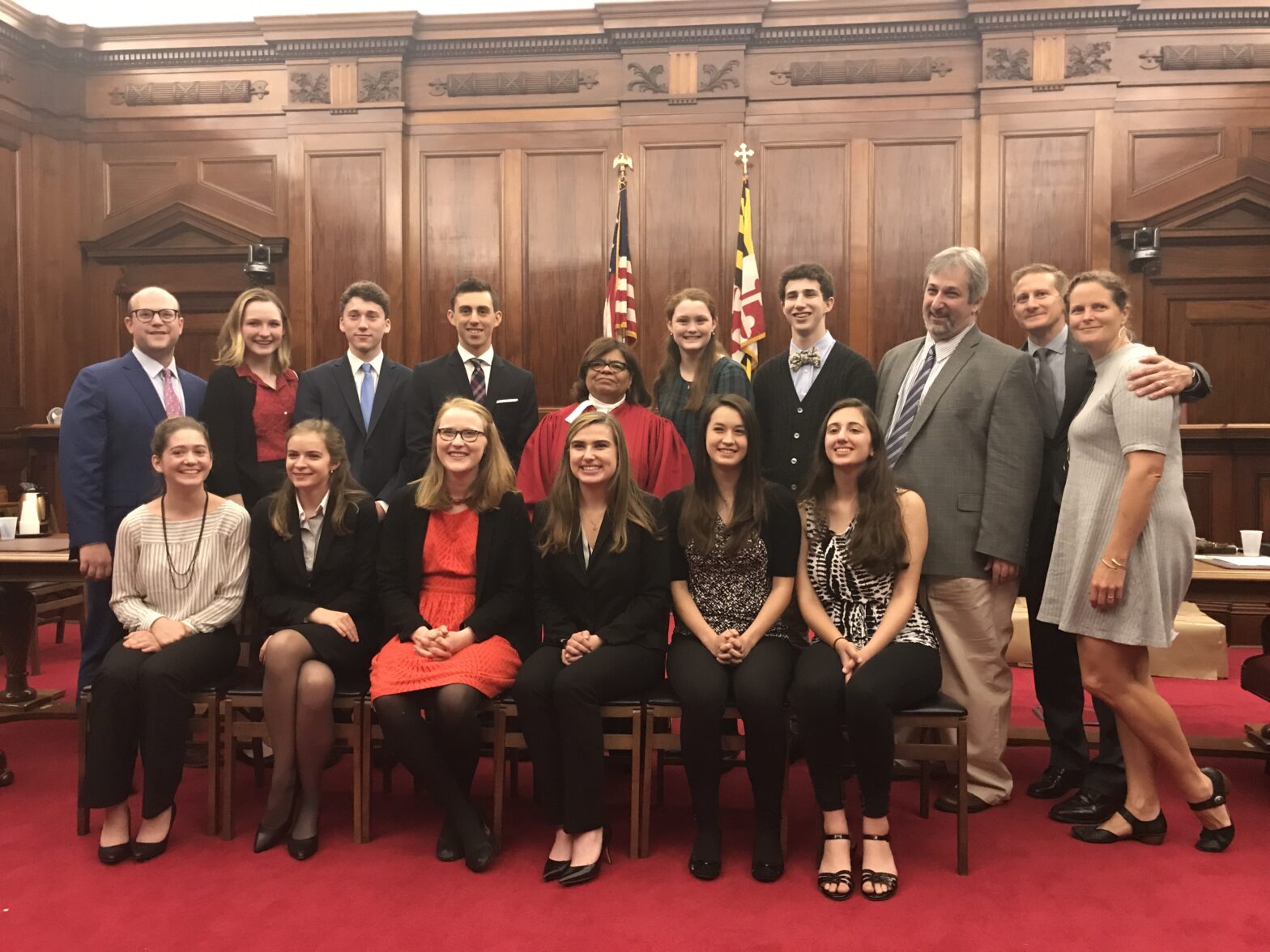 Competing as the defense, Park won the final decision in the championship round match-up against Baltimore City College. The case was argued in Maryland's highest court — the Court of Appeals in Annapolis — with The Honorable Michele Hotten presiding.
Both teams drew high praise from Judge Hotten, as she declared them the best teams she has encountered in her long experience with the highly competitive Mock Trial program sponsored by the Citizenship Law Related Education Program (CLREP). Emphasizing all there is to gain from the experience beyond winning the competition, Judge Hotten expressed her sincere desire that she will one day have the opportunity to work with the students as professionals in the courtroom.
Congratulations to everyone involved: students, advisors, parents, and friends!
The State Champions: Bridget Curley '17 • Bennett Demsky '18 • Rachael Devecka '19 • Mollie Eisner '17 • Spencer Levitt '18 • Montana Love '18 • Paige McDonald '17 • Clare Peyton '17 • Lisa Sandson '19 • Zachary Stern '19 • Karinne Summers '19
And their incredible advisors: Tony Asdourian (Upper School faculty member) • Jim Wyda, Federal Public Defender for the District of Maryland, Office of Federal Public Defender (parent of alumni and past Board president) • Matt Rogers '04, Greenberg Law Offices (alumnus of Park's 2004 Mock Trial State Championship team) • Guido Porcarelli, The Law Offices of Frank F. Daily, P.A. (parent of alumni)
Park's Mock Trial Team has won the State Championship in 2017, 2012, 2011, and 2004.
Click here to check out the WJZ-TV/CBS Baltimore report.
And coverage of the Championships in JMORE and The Maryland State Bar Association Bulletin.
---
About Mock Trial: Every year, 146 schools from across the state compete in Maryland High School Mock Trial. Mock Trial provides students with the opportunity to explore the legal process and participate in simulated trials. Students receive a case from the Maryland State Bar Association's Statewide High School Mock Trial Competition, are assigned roles as attorneys or witnesses, and compete against other students from Maryland public, parochial, and independent schools.
The webcast will be archived on the CLREP site soon: http://www.courts.state.md.us/education/mocktrial.html
Want to learn more about Mock Trial? http://www.clrep.org/
Photo Credit: Park Mock Trial parent Stephanie Love. Not pictured: Jim Wyda
Back to The Latest
Share
Related Posts
Upper School Dean of Students Traci Wright and Alumni of the Civil Rights Trip Remember Rep. John Lewis with WBAL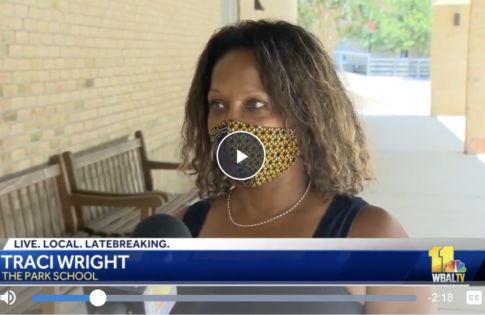 Upper School Dean of Students Traci Wright has led over 600 students from Park and Baltimore City Public Schools on an annual trip though the south to study the Civil...
Upper School Science and Math Teacher Maggie Mahmood '07 and Students Featured on CBS Baltimore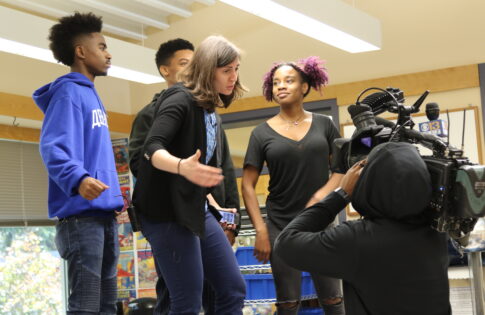 Upper School science and math teacher Maggie Mahmood '07 uses her students' favorite tunes to transform her physics and math lessons into catchy rap songs, engaging them in a unique...
Sophomore Bella Palumbi Named to Baltimore Magazine's List of "30 Baltimore Visionaries"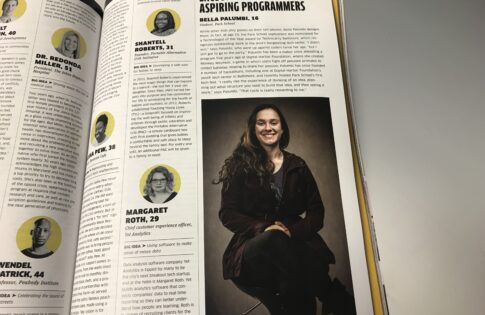 Sophomore Bella Palumbi has been named to Baltimore magazine's exclusive list of "30 Baltimore Visionaries." The "Baltimore Visionaries" feature spotlights Baltimoreans whose work is shaping the future of our city....