NEW BOOK by Park's Newbery Medal Winning Librarian, Laura Schlitz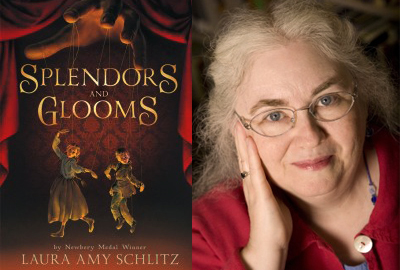 Laura Schlitz, Park's Lower School Librarian, is a masterful storyteller. Just ask our students! Her latest work, Splendors and Glooms (Candlewick Press), is a Victorian gothic-thriller — darkly comic, atmospheric, intricately detailed, and exquisitely crafted. Eagerly awaited and met with wonderful reviews, it is sure to bewitch and beguile readers in every way.
Join us at Park for a celebration of Splendors and Glooms Thursday, September 6, 2012. Book talk and signing. Light refreshments. Location: Lower School Library. Click here to RSVP. (We'd love to know how many people to expect!)
Books are for sale now in the Lower School Library: Splendors and Glooms, The Night Fairy, Hero Schliemann, Good Masters! Sweet Ladies!, A Drowned Maiden's Hair, and The Bearskinner. Click here for pricing and for information about the books by our other acclaimed children's author, Twig C. George.
From Laura's interview with Sue Corbett in Publisher's Weekly:

Would you rather be writing full-time?

No, I wouldn't give up the children. They are an inspiration to me. To be with real children and hear about what they love to read, I don't want to do without that. And Park is a remarkable school. It has a kind of electricity in the air and an energy that is stimulating. People who work there fall under the spell of the place. Like I have.
Click here to read the whole interview.
Click here to see an article from The Baltimore Sun: Newbery Winner Laura Amy Schlitz Publishes her Magnum Opus.
Wall Street Journal review.
Back to The Latest
Share
Related Posts
Lower School Librarian Laura Amy Schlitz's New Book Released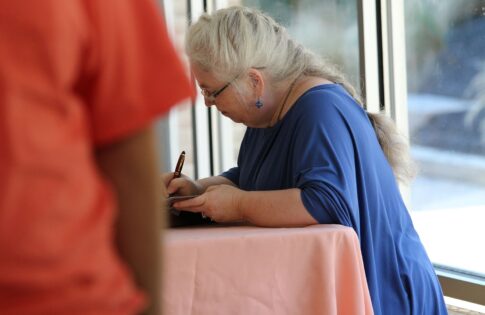 Park School librarian Laura Amy Schlitz's latest book, The Hired Girl, was released on Tuesday September 8, 2015. This is Laura's seventh children's book; in 2008 she won the Newbery Medal...
Laura Amy Schlitz is Big in China!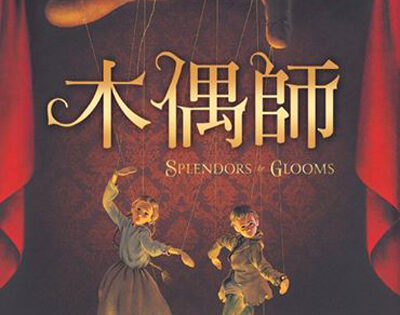 Today is Laura Amy Schlitz Day at Park! We take a day every January to acknowledge our Lower School librarian's spectacular accomplishments in the world of children's literature. Most recently,...
Park Librarian Twig George on NPR's Science Friday
Jean Craighead George, Newbery Award-winning author of more than 100 children's books, was also a mother to three, the eldest being Park librarian Twig George. When Jean unexpectedly passed away...