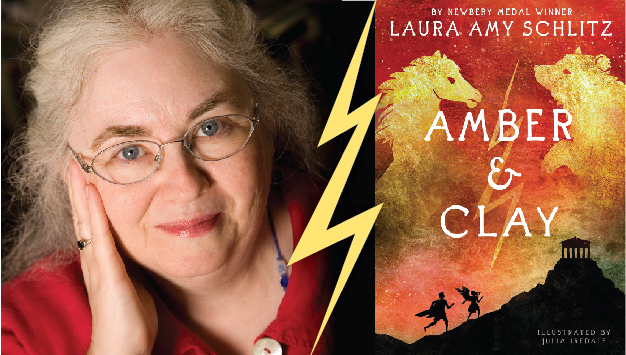 Newbery Award-winning author and Park Lower School librarian Laura Amy Schlitz publishes her ninth children's book this month. Amber and Clay, available March 9, blends verse, prose, and illustrated archaeological "artifacts" in a tale that vividly transcends time.
Order Amber and Clay here from Park School's library!
Welcome to ancient Greece as only genius storyteller Laura Amy Schlitz can conjure it. In a warlike land of wind and sunlight, "ringed by a restless sea," live Rhaskos and Melisto, spiritual twins with little in common beyond the violent and mysterious forces that dictate their lives. A Thracian slave in a Greek household, Rhaskos is as common as clay, a stable boy worth less than a donkey, much less a horse. Wrenched from his mother at a tender age, he nurtures in secret, aided by Socrates, his passions for art and philosophy. Melisto is a spoiled aristocrat, a girl as precious as amber but willful and wild. She'll marry and be tamed—the curse of all highborn girls—but risk her life for a season first to serve Artemis, goddess of the hunt.
Bound by destiny, Melisto and Rhaskos—Amber and Clay—never meet in the flesh. By the time they do, one of them is a ghost. But the thin line between life and death is just one boundary their unlikely friendship crosses. It takes an army of snarky gods and fearsome goddesses, slaves and masters, mothers and philosophers to help shape their story into a gorgeously distilled, symphonic tour de force. (Description from Candlewick Press, Schlitz's publisher.)
Amber and Clay has received five starred reviews and was chosen as Amazon's Best Book of the Month for March.
In a lyrical verse novel packed with ancient myths and well-defined characters, Schlitz (The Hired Girl) takes readers to ancient Greece to tell the saga of two children, virtual strangers, who form a bond extending beyond life. . .the book is as meticulously researched as Schlitz's previous novels, as evidenced in detailed descriptions of settings and lifestyles. Her exploration of the human condition ("Nobody ever gets out of anything") delves into both characters' psyches through a pensive, contemporary-feeling narrative that easily propels readers along.
—Publishers Weekly (starred review)
Volcanic in power, virtuosic in form, peerless in nuanced execution, Amber and Clay is compulsively readable. I was in thrall to its lyric and threnody at breakfast and at lunch and going up the stairs. The muse chose right in inspiring Laura Amy Schlitz to give us this haunting tale of duty, liberty, art, and friendship.
—Gregory Maguire, New York Times best-selling author of Wicked
Back to The Latest
Share
Related Posts
Park Students Return to Campus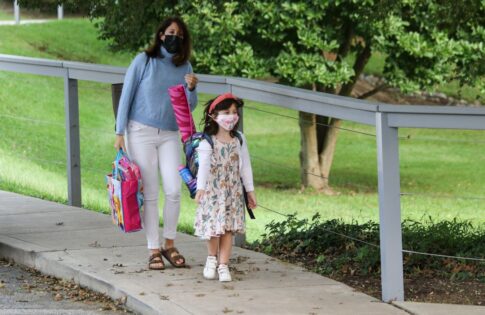 While Park students began the school year in an all-distance learning format due to the prevalence of COVID-19 in the greater Baltimore area, the school was able to begin a...
The Park School of Baltimore's Anti-Racism Action Plan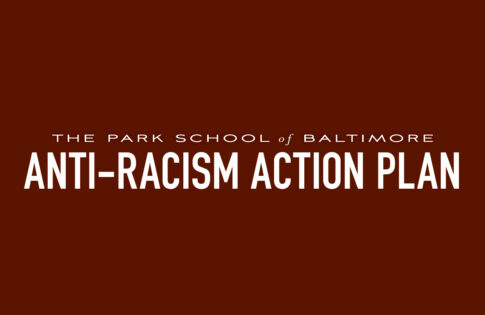 Today, Head of School Dan Paradis and Director of Diversity, Equity, and Inclusion Courtney Rollins sent an email to the Park community sharing the release of the school's Anti-Racism Action...
Upper School Dean of Students Traci Wright and Alumni of the Civil Rights Trip Remember Rep. John Lewis with WBAL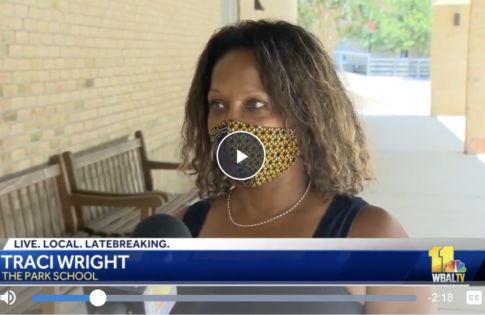 Upper School Dean of Students Traci Wright has led over 600 students from Park and Baltimore City Public Schools on an annual trip though the south to study the Civil...