Congratulations to the members of Park's Class of 2014 who graduated yesterday, Monday, June 9. In keeping with tradition, four members of the graduating class were selected by their peers to provide remarks. Sarah Cohen, Christopher Mergen, Lorenza Ramirez, and Christopher Summers shared memories, ideas, and challenged their classmates in keeping with their charge.
The Baltimore Sun ran a series of photos taken at graduation. CLICK HERE to view.
For those who wonder about the 101 year history of Park graduations, after years of erratic temperatures, torrential thunderstorms, and concern about swarms of noisy cicadas, commencement relocated to the Athletic Center in 2004. For many years, the choice of speaker was left to the Head of School, sometimes with input from the graduating class. The list of presenters features many distinguished educators and academics. All were men until 1954, when the senior class broke with tradition and invited beloved faculty member and longtime Head of the Lower School, Margaret Fulton Coe, to speak. This was the first time in Park's history that a faculty member and a woman delivered the graduation address. The list of prominent speakers includes Senator Hubert Humphrey, Democrat of Minnesota and the uncle of William Howard, Class of 1963, and alumnus Dr. Alan F. Guttmacher. The Baltimore Sun described Humphrey's 90- minute speech as "…a blistering attack on racial segregation and discrimination." Dr. Guttmacher, obstetrician, President of the Planned Parenthood Federation of America, and international advocate for women's reproductive rights said: "The aim of these remarks is to make the Class of 1967 aware of the tremendous contribution this unique school has made to the future of each of you and to inspire feelings of gratitude and responsibility for repayment…in a coin of rarer mintage — concern for your fellow men and willingness to act in their behalf." In the early 1980s, a new tradition began. Seniors chose commencement speakers from among their classmates.
At most high school and college commencements, graduates receive their diplomas in alphabetical order. At Park, in a tradition that has an unknown starting date, diplomas are placed in random order in baskets. The Head of School selects the first diploma and announces the name on the certificate. That student pulls the next diploma from the basket. The process continues until the last name is called.
In 1914, at the conclusion of the graduation banquet, everyone sang the Park School Song, with words by Headmaster Eugene Randolph Smith and music by Park trustee Isaac Oppenheim. The last verse was "…repeated by the Seniors alone as the final farewell of the graduating class." In what is certainly Park's oldest unbroken tradition, only graduating classes and alumni sing the third verse of the song.
Back to The Latest
Share
Related Posts
Upper School Dean of Students Traci Wright and Alumni of the Civil Rights Trip Remember Rep. John Lewis with WBAL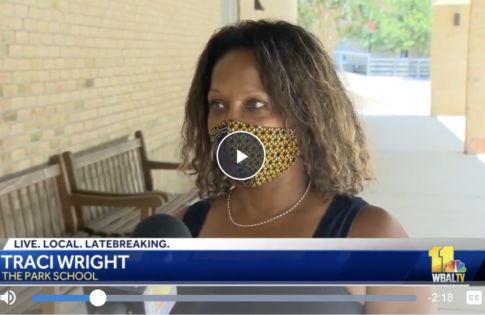 Upper School Dean of Students Traci Wright has led over 600 students from Park and Baltimore City Public Schools on an annual trip though the south to study the Civil...
Upper School Science and Math Teacher Maggie Mahmood '07 and Students Featured on CBS Baltimore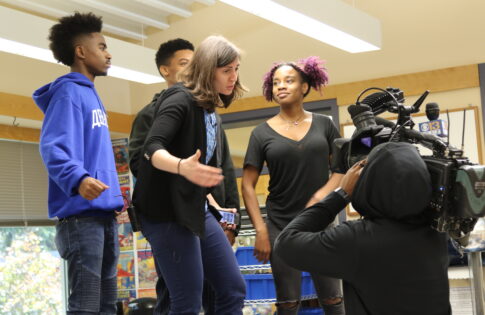 Upper School science and math teacher Maggie Mahmood '07 uses her students' favorite tunes to transform her physics and math lessons into catchy rap songs, engaging them in a unique...
Sophomore Bella Palumbi Named to Baltimore Magazine's List of "30 Baltimore Visionaries"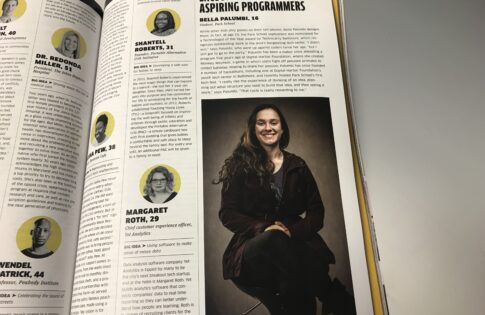 Sophomore Bella Palumbi has been named to Baltimore magazine's exclusive list of "30 Baltimore Visionaries." The "Baltimore Visionaries" feature spotlights Baltimoreans whose work is shaping the future of our city....