Park Athletes Garner All America and Academic All America Honors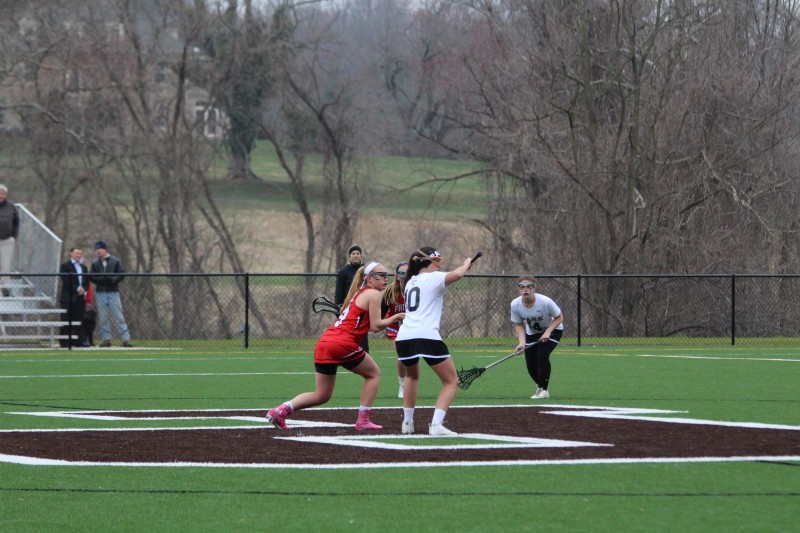 Congratulations to three girls' lacrosse players for being selected to the 2015 US Lacrosse All America and Academic All America teams!
Senior Natalie Rudin, received honorable mention on the US Lacrosse All America team, an elite award. According to US Lacrosse, "a US Lacrosse All-American player is one who exhibits superior skills and techniques as well as possessing exceptional game sense and knowledge while embodying good sportsmanship." Rudin led the girls' lacrosse team this year as co-captain, received the C. Markland Kelly Award and will continue her lacrosse career next year at Bowdoin College. Rudin was also selected to the Academic All America team this year, along with teammates Eva Schneiderman and Emily Berner.
A Lacrosse Academic All America "is a player who exhibits exemplary lacrosse skills, good sportsmanship on the field, and represents high standards of academic achievement in the classroom. This player should also have left her mark beyond the lacrosse field and the classroom by making significant contributions of service to the school and/or community." Schneiderman has contributed to Park beyond the lacrosse field through active participation in the school's Arctic research program, as a leader of Spanish Club, and as a Westheimer prize recipient for international summer travel. She will also continue to play lacrosse next year at Mt. Holyoke. Junior Emily Berner also exemplifies the attributes of an Academic All American through her leadership in the student senate, as a leader of Bruin Athletic Council, and as an admission ambassador. She will return lead the Bruins lacrosse team as a captain next year.
---
On June 2, Park held its annual Athletic Breakfast to honor all of the seniors who have contributed to the school's athletic program. Over 60 seniors received Varsity letters acknowledging their athletic participation during their time at Park. Furthermore, the C. Markland Kelly Awards, and the Janet Dalsheimer and Bruce Blumenthal Memorial Unsung Hero Awards were announced. Natalie Rudin and Justin Wyda received the C. Markland Kelly award which honors values such as: scholarship, sportsmanship, leadership, and promotion of athletics within the community. Chloe Ring and Sara Lerner received the Janet Dalsheimer Unsung Hero Award. Matt Abrams and Micah Saltzberg received the Bruce Blumenthal Unsung Hero Award.
Back to The Latest
Share
Related Posts
Senior Becca Frank Named IAAM Athlete of the Week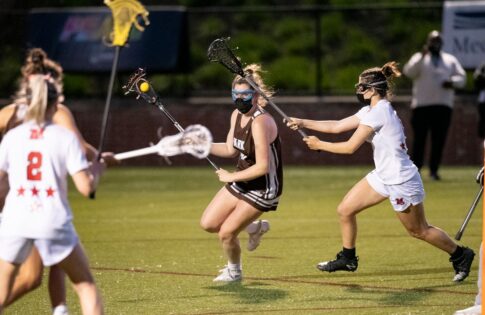 Congratulations to senior Becca Frank on being named the Interscholastic Athletic Association of Maryland's (IAAM) Athlete of the Week! Becca is heading to American University in the fall and will...
Girls' Varsity Soccer and Varsity Field Hockey Win Back-to-Back Conference Championships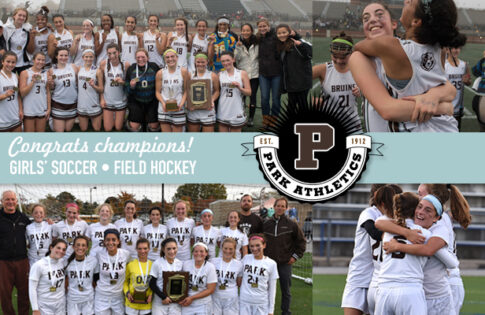 This fall, our Girls' Varsity Soccer and Varsity Field Hockey teams have both won Conference Championship titles for the second consecutive year in a row! Girls' Varsity Soccer went undefeated in...
Ten Park Students Named All-Conference Players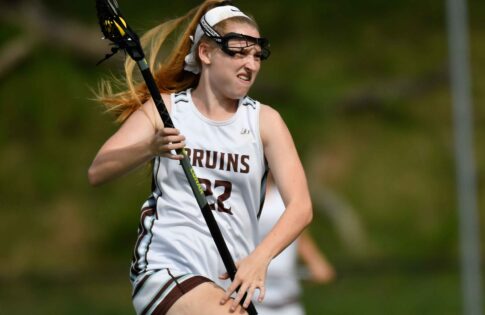 Ten Park students were named MIAA and IAAM All-Conference players this season — congratulations to the students and their coaches! Eli Asdourian '18, Tennis Zach Charles '17, Baseball Sam Cordish '17,...