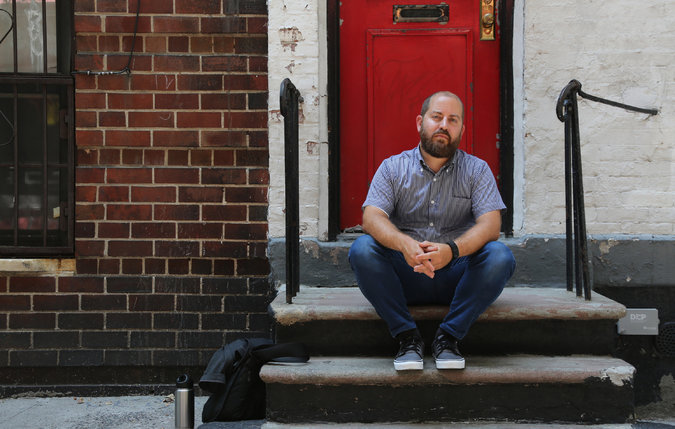 Award-winning short story writer and 1993 Park graduate Jess Row's debut novel, Your Face in Mine, will be published this week. He will be reading at the Enoch Pratt Free Library on August 20. Read the New York Times' review here:
http://www.nytimes.com/2014/08/12/books/jess-rows-your-face-in-mine-explores-racial-reassignment.html
Other commentary:
"Jess Row has written a fearless, ambitious, unforgettable novel that reads like a postcard from the near-future to our present moment: what if the commodification of identity spawned a new kind of lie? A wave of racial metamorphoses; a surgically-enabled denial of history? Your Face in Mine is a thriller with a human core, powered by guilt, rage, self-loathing, traitorous longing, the claustrophobia of a single life, and the perilous fantasy of escape and rebirth."
—Karen Russell
"Anchored by a Swiftian fantasy of racial reassignment surgery, which takes its questing hero from the housing projects of Baltimore to the back streets of Bangkok, Jess Row's Your Face in Mine is one of the most slyly penetrating novels on race and identity politics I've ever read."
—Richard Price
"Jess Row is going to start a lot of fights with this book! A white writer tackling race and class this honestly, this fearlessly? Talk about a rarity. So it's a relief that he's also one of the smartest, most observant contemporary writers around. Your Face in Mine reads like Studs Terkel and Philip K. Dick decided to collaborate. The book is beautiful and painful, often at the same time."
—Victor LaValle
"There's nothing Jess Row won't talk about—and everything he brings back from the headspinning world of Your Face in Mine is like nothing you've ever read."
—Lorraine Adams, author of The Room and the Chair
"In our time, when race is the most charged, complex (and perhaps most important) subject available for an American writer to take on, it is incredibly rare to encounter a book written by a white man that engages thoroughly, thoughtfully, and thrillingly with that very subject. This is a necessary book."
—Martha Southgate
From the publisher, Riverhead Books:
One afternoon, not long after Kelly Thorndike has moved back to his hometown of Baltimore, an African American man he doesn't recognize calls out to him. To Kelly's shock, the man identifies himself as Martin, who was one of Kelly's closest friends in high school—and, before his disappearance nearly twenty years before, skinny, white, and Jewish. Martin then tells an astonishing story: After years of immersing himself in black culture, he's had a plastic surgeon perform "racial reassignment surgery"—altering his hair, skin, and physiognomy to allow him to pass as African American. Unknown to his family or childhood friends, Martin has been living a new life ever since.
Now, however, Martin feels he can no longer keep his new identity a secret; he wants Kelly to help him ignite a controversy that will help sell racial reassignment surgery to the world. Kelly, still recovering from the death of his wife and child and looking for a way to begin anew, agrees, and things quickly begin to spiral out of control.
Inventive and thought-provoking, Your Face in Mine is a brilliant novel about cultural and racial alienation and the nature of belonging in a world where identity can be a stigma or a lucrative brand.
About Jess:
Jess Row is the author of the story collections The Train to Lo Wu andNobody Ever Gets Lost. His stories have been anthologized three times in The Best American Short Stories and have won two Pushcart Prizes and a PEN/O. Henry Award. In 2007 he was named a "Best Young American Novelist" by Granta.
Photo: New York Times
Back to The Latest
Share
Related Posts
Upper School Dean of Students Traci Wright and Alumni of the Civil Rights Trip Remember Rep. John Lewis with WBAL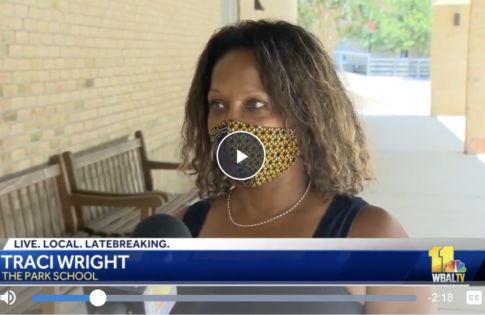 Upper School Dean of Students Traci Wright has led over 600 students from Park and Baltimore City Public Schools on an annual trip though the south to study the Civil...
Parent of Park Alumni Dr. Gregg Semenza Awarded 2019 Nobel Prize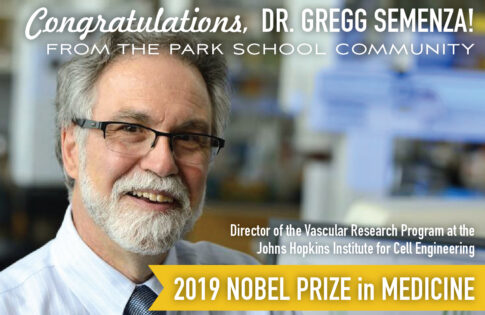 Congratulations to Dr. Gregg Semenza, parent of three Park alumni, on receiving the 2019 Nobel Prize in Physiology or Medicine! Dr. Semenza, along with two other scientists, William G. Kaelin Jr....
Upper School Science and Math Teacher Maggie Mahmood '07 and Students Featured on CBS Baltimore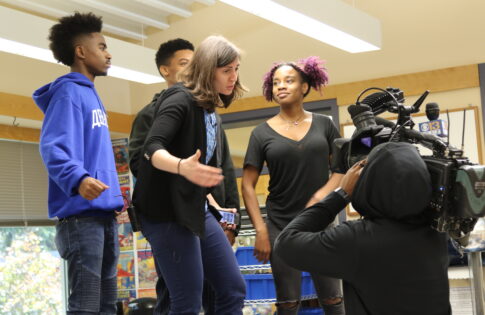 Upper School science and math teacher Maggie Mahmood '07 uses her students' favorite tunes to transform her physics and math lessons into catchy rap songs, engaging them in a unique...