Daniel Stern '12 and Sarah Cohen '14 Lead Yale to the Mock Trial National Championships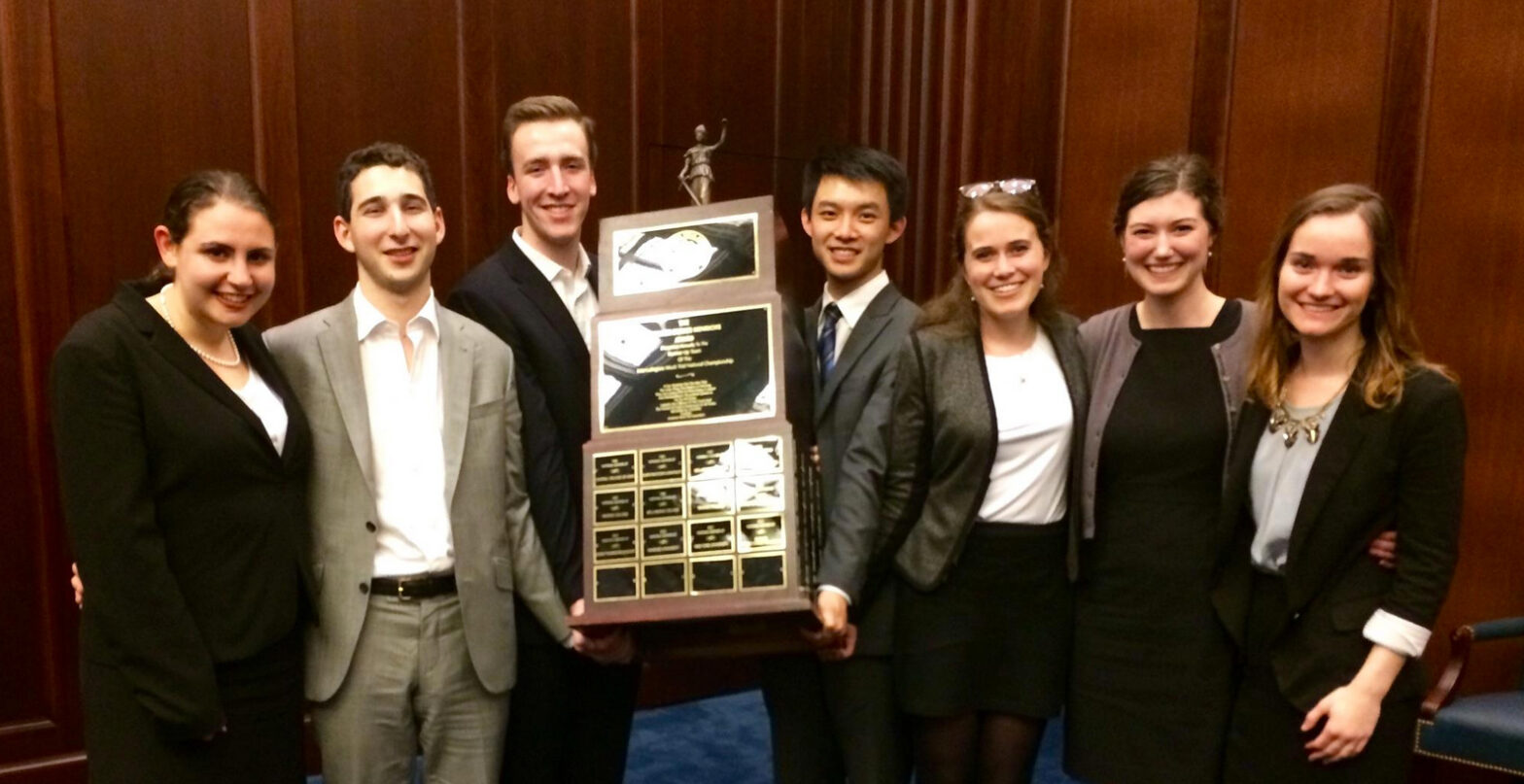 Daniel Stern '12 and Sarah Cohen '14, veterans of Park's Mock Trial team, led Yale University to the 2015 Mock Trial National Championship Tournament (NCT) hosted by the University of Cincinnati, April 17-19. Daniel and Sarah were part of a Yale team that rose to the final round of the 48 team national tournament following regional competitions involving 600 teams from over 350 colleges and universities.
Yale and Harvard faced off in the final round, with Harvard ultimately winning the 2015 Championship.

Congratulations to Sarah and Daniel and your Yale teammates — an incredible accomplishment amongst stiff national competition!
For more about Yale Mock Trial, visit http://www.yale.edu/mocktrial/index.html.
————-
The Park School Mock Trial Team captured the State Championship in 2011 and 2012 — winning back-to-back titles for the first time in the history of the competition. Excelling in this head-to-head competition requires understanding of the law, court procedures, and the legal system; excellent listening, speaking, reading, and reasoning skills; communication and cooperation; and focused determination. For details about Maryland state high school mock trial, visit http://www.courts.state.md.us/education/mocktrial.html.
About The American Mock Trial Association (AMTA), sponsor of the national championship. The AMTA was founded in 1985 by Dean Richard Calkins of Drake Law School. AMTA serves as the governing body for intercollegiate mock trial competition. Through engaging in trial simulations in competition with teams from other institutions, students develop critical thinking and public speaking skills, as well as a knowledge of legal practices and procedures. AMTA sponsors regional and national-level competitions, as well as providing interesting and complex case materials for academic use.
Presently, AMTA hosts 25 regional tournaments, eight opening round championship tournaments and a national championship tournament each season. Approximately 600 teams from over 350 universities and colleges will compete in these tournaments. In total, AMTA provides a forum for over 5,300 undergraduate students each academic year to engage in intercollegiate mock trial competitions across the country.
Photo: Yale Mock Trial, Sarah and Daniel pictured at left.
Back to The Latest
Share
Related Posts
Upper School Dean of Students Traci Wright and Alumni of the Civil Rights Trip Remember Rep. John Lewis with WBAL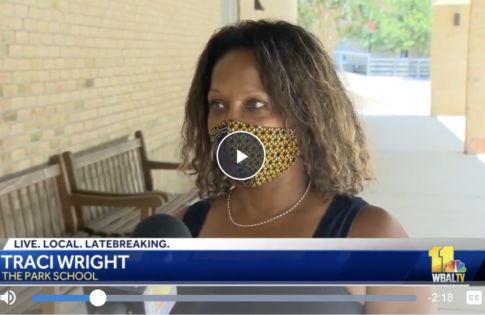 Upper School Dean of Students Traci Wright has led over 600 students from Park and Baltimore City Public Schools on an annual trip though the south to study the Civil...
Parent of Park Alumni Dr. Gregg Semenza Awarded 2019 Nobel Prize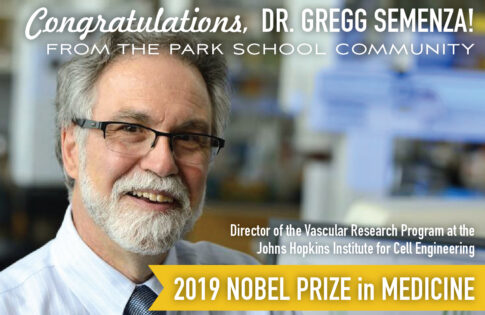 Congratulations to Dr. Gregg Semenza, parent of three Park alumni, on receiving the 2019 Nobel Prize in Physiology or Medicine! Dr. Semenza, along with two other scientists, William G. Kaelin Jr....
Upper School Science and Math Teacher Maggie Mahmood '07 and Students Featured on CBS Baltimore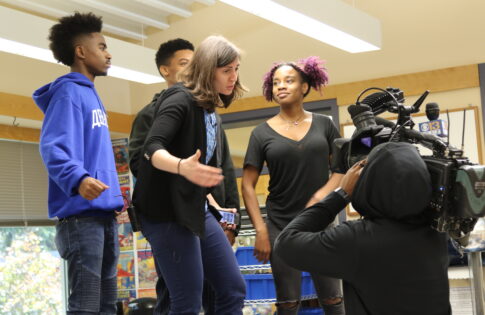 Upper School science and math teacher Maggie Mahmood '07 uses her students' favorite tunes to transform her physics and math lessons into catchy rap songs, engaging them in a unique...