Boys' Varsity Soccer Tops Gerstell on a Goal in the Final Minute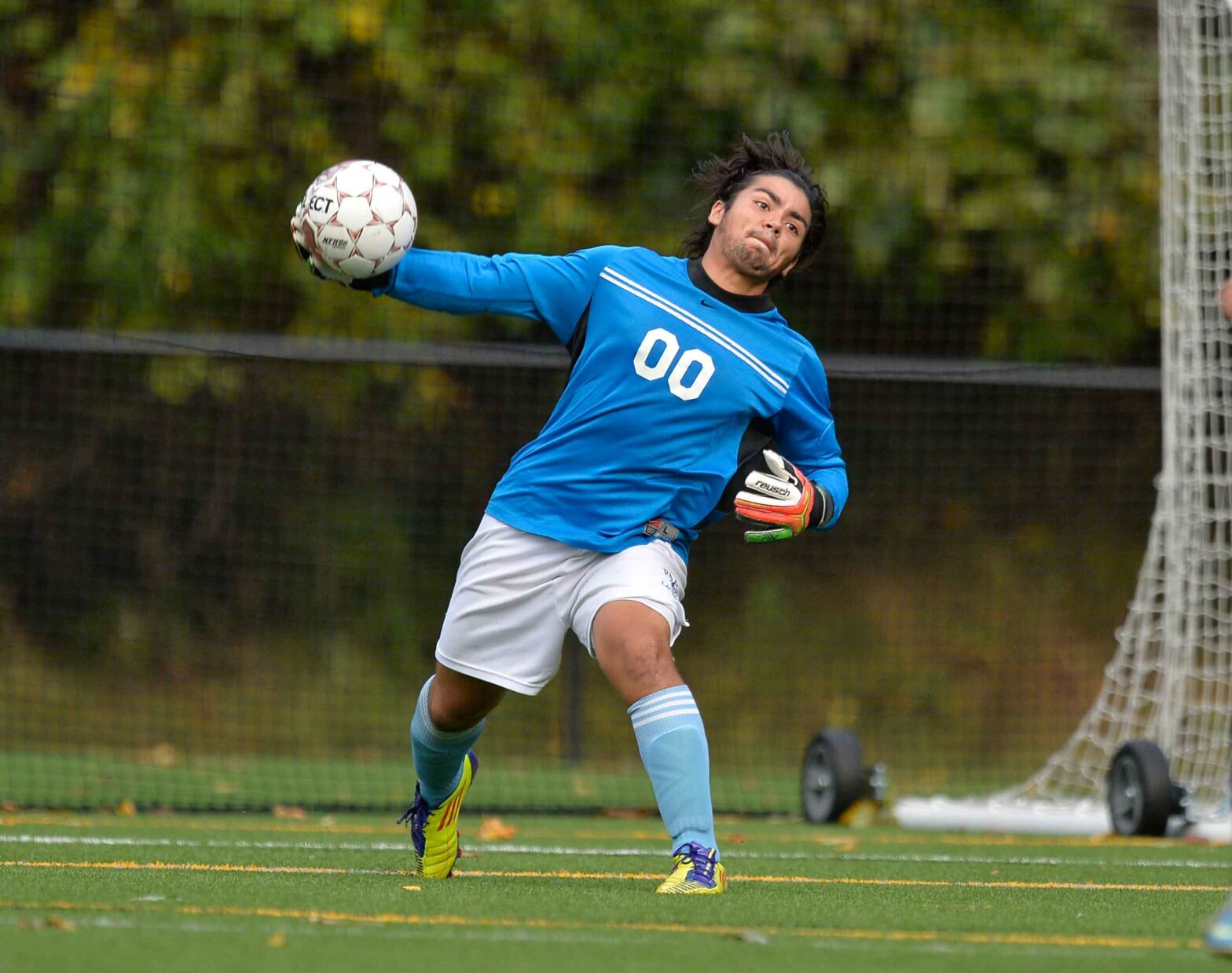 The MIAA B Conference playoff chase is as tight as it has been in years and heading into Wednesday's battle with visiting Gerstell Academy, in Brooklandville, both teams were seeking a win to stay in the tightly bunched middle pack.
The contest appeared headed to overtime and a potential draw, but senior Devin Lowe put the host Bruins in the win column with a goal that came with just 38 seconds to play in the second half. Junior Okezie Okoro supplied the assist on the winner as Park collected the very important 3-point bump in the standings.
Two Bruins split the goalkeeping duties, as junior Ben Shasho had two saves in the first half and senior Steven Villacorta (pictured) had two more in the second half. The Bruins outshot the Falcons 5-4 in a tightly contested battle.
Park (3-5 overall) is now 2-3 in the conference, tied for fifth-place with Annapolis Area Christian, which was a 2-1 winner over St. Mary's on Wednesday. The Bruins are just three points back of Boys' Latin and Saints Peter & Paul, which are tied for third at 3-2.
Gerstell is still very much in the playoff mix with more than half the regular season remaining. The Falcons (1-5-1 overall) are 1-3-1 in the league, currently just two points off the playoff pace.
(Reported by VarsitySportsNetwork.com)
Back to The Latest
Share
Related Posts
Senior Becca Frank Named IAAM Athlete of the Week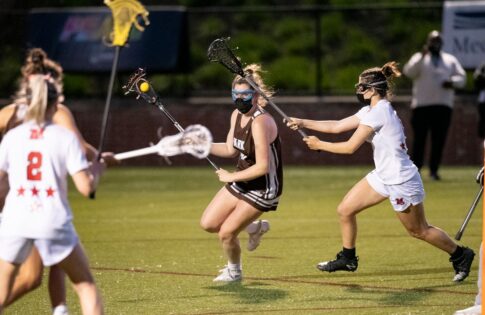 Congratulations to senior Becca Frank on being named the Interscholastic Athletic Association of Maryland's (IAAM) Athlete of the Week! Becca is heading to American University in the fall and will...
Girls' Varsity Soccer and Varsity Field Hockey Win Back-to-Back Conference Championships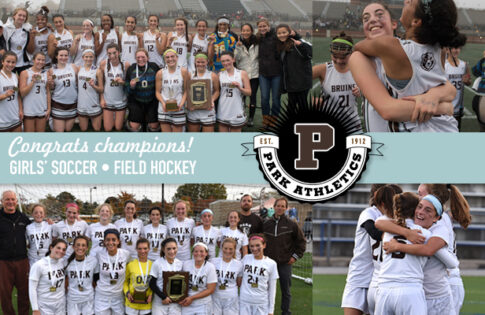 This fall, our Girls' Varsity Soccer and Varsity Field Hockey teams have both won Conference Championship titles for the second consecutive year in a row! Girls' Varsity Soccer went undefeated in...
Ten Park Students Named All-Conference Players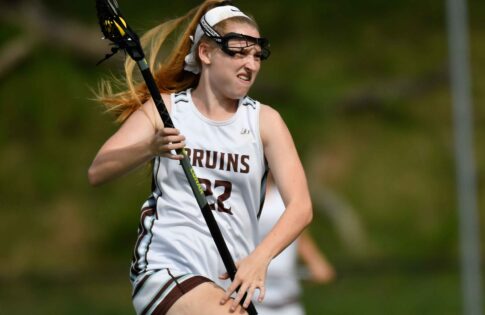 Ten Park students were named MIAA and IAAM All-Conference players this season — congratulations to the students and their coaches! Eli Asdourian '18, Tennis Zach Charles '17, Baseball Sam Cordish '17,...