Upper School Art Teacher Christine Tillman Presents New Work at Gallery CA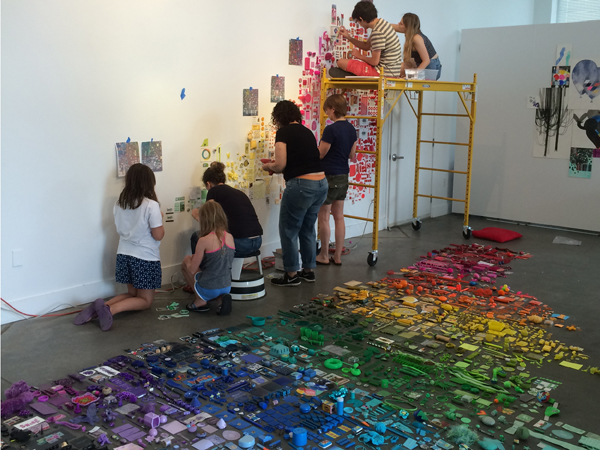 In her new exhibition, CHROMA, Upper School art teacher Christine Tillman explores color theory through objects from everyday life. The exhibition opens in Baltimore this Friday, July 17 at Gallery CA and runs through August 19. Christine was awarded funding through the Faculty Summer Grant program, which supports summer activities that broaden the professional expertise of teachers and enhance the quality of programs offered by the school.
The exhibition is the result of a long distance collaboration between Christine and Oakland artist Lisa Solomon, and is expressed through installation, drawings, and sculpture. For their titular piece, Chroma, Christine and Lisa collected various forms of "junk"—arbitrary and otherwise disposable items—to construct a crowd sourced installation that reads as one color. The piece is intended to elevate the viewer's relationship with the mundane debris that we interact with on a daily basis. Objects were donated from all over the United States, and Park parents, students, faculty, and alumni were eager to contribute. Not only did the Park community donate items to the exhibition, but many parents and students have also volunteered to help Christine and Lisa prepare the installation for opening night.
CHROMA
Work by Lisa Solomon & Christine Tillman
July 17 – August 19, 2015
Gallery CA – 440 East Oliver Street
Baltimore, MD 21202 (410) 528-9239
Exhibition Events:
Exhibition Reception: Friday, July 17, 7 – 10 p.m.
Color wheel Construction Workshop: July 18, 2 – 3 p.m.
ArtScape Weekend Gallery Hours: July 18 – 19, 12 – 4 p.m.
Back to The Latest
Share
Related Posts
Visual Arts Chair Christine Tillman Featured in BmoreArt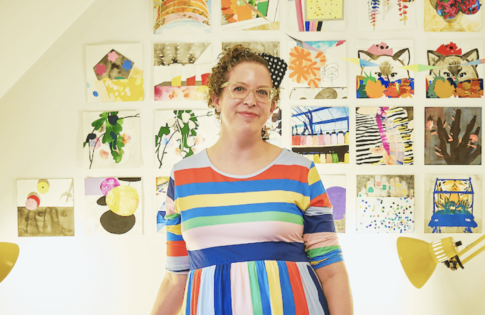 Park School's Pre-K-12 Visual Arts Chair and Upper School Visual Arts Teacher Christine Buckton Tillman was featured in BmoreArt this week. The in-depth interview covered art education, the Baltimore art...
Peter King's article featured on the cover of the <i>Teaching Theatre Journal</i>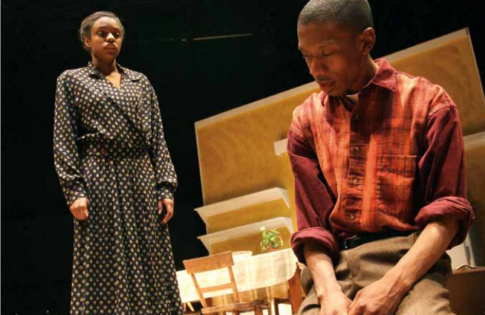 The article, "Making it personal," discusses the four steps to help students connect to a character's actions. Click here to read the entire article.