Park's Boys' Varsity Baseball Making Noise in MIAA B Conference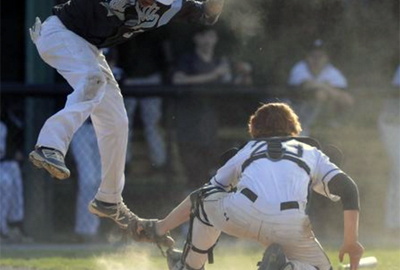 Park's Boys' Varsity Baseball team celebrated a big victory yesterday against the Pallotti High Panthers, winning 20-10 and placing the Bruins one game behind the Panthers in the race for fifth place in the MIAA B Conference standings. The Bruins are, according to an April 26 article in the Baltimore Sun, "making noise by putting up runs at an alarming rate."
The Bruins have won three of their last four games, scoring an impressive 50 runs in victories over Friends, 14-7, Severn, 16-14, and Pallotti, 20-10. Park is now 4-6 overall and 4-6 in the conference.
Zach Charles '17 was the winning pitcher of the game, staying in for five innings before the Panthers started cutting the lead. Charles also had three hits and five RBIs.
Read the full article in the Baltimore Sun here: http://www.baltimoresun.com/news/maryland/baltimore-county/sports/ph-ll-om-park-pallotti-base-story.html
Go Bruins!
Photo: Devin Lowe '17 tags out a Pallotti Panther at the plate. Courtesy of the Baltimore Sun.
Back to The Latest
Share
Related Posts
Rivalry Day 2022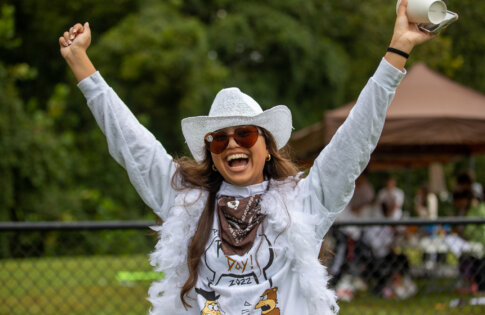 VICT'RY! Park School wins the 2022 Rivalry Cup! Final score: Bruins 5 – Quakers 2. Congratulations to our athletes and coaches — and hardworking mascot, Bruno! Boys' Cross Country, Girls'...
Senior Becca Frank Named IAAM Athlete of the Week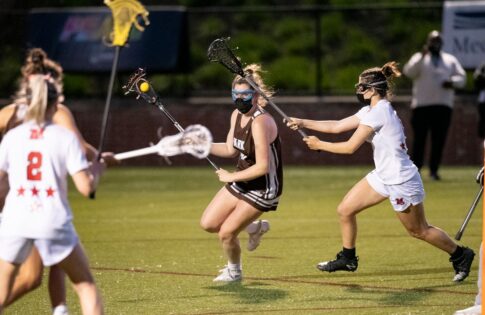 Congratulations to senior Becca Frank on being named the Interscholastic Athletic Association of Maryland's (IAAM) Athlete of the Week! Becca is heading to American University in the fall and will...
Girls' Varsity Soccer and Varsity Field Hockey Win Back-to-Back Conference Championships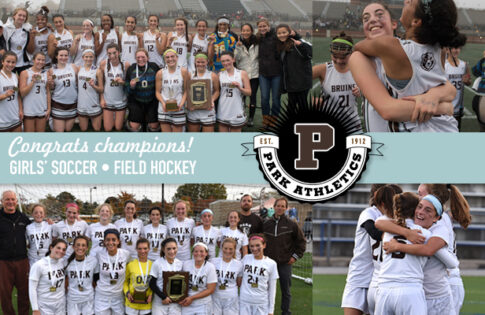 This fall, our Girls' Varsity Soccer and Varsity Field Hockey teams have both won Conference Championship titles for the second consecutive year in a row! Girls' Varsity Soccer went undefeated in...