Park Students Participate in Global Climate Strike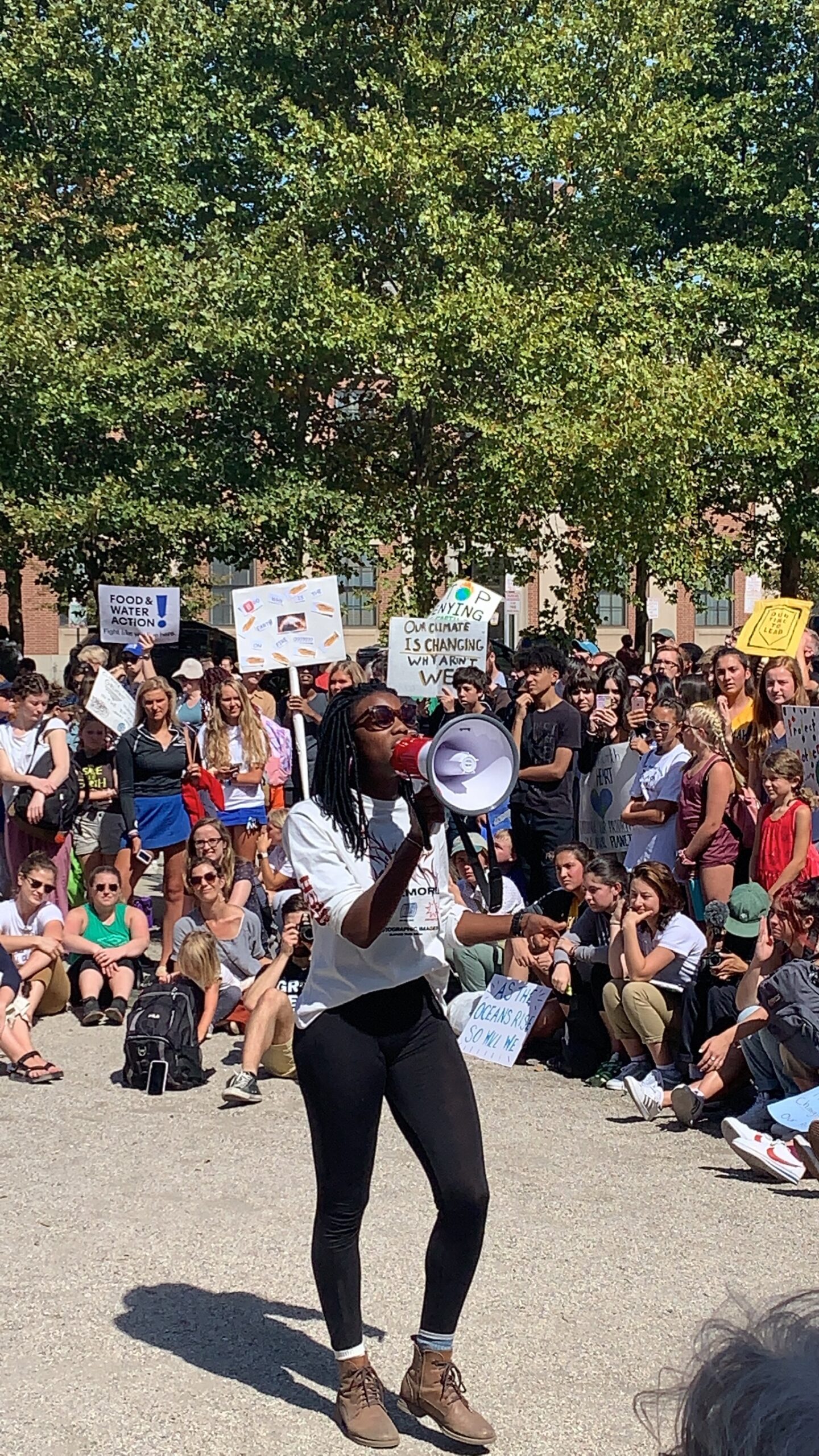 On September 20, 2019, hundreds of Park students mobilized to take part in the youth-led Global Climate Strike in advance of the United Nations Climate Change Summit. Over 100 Upper School students traveled to Washington, D.C., to march on the Capitol in an effort organized by Park's Climate Change Collective. Over 200 Upper and Middle School students — along with faculty members and Middle School parent volunteers — traveled to downtown Baltimore to take part in the midday march that culminated at City Hall.
Upper School students who remained on campus had the opportunity to engage in a range of climate-change-relevant activities, including: documentary viewing and discussion; an energy-focused building tour; tours of our ongoing stream restoration project with the environmental designers; close readings and discussions; examinations of political efforts including the Green New Deal; letter-writing to lawmakers; and more.
Middle School students on campus were engaged in ecoliteracy activities across the STEM (science, technology, engineering, mathematics) disciplines and humanities. They, too, had the opportunity to tour the ongoing stream restoration project, along with participating in the other special programs and activities.
Though the programmatic changes for the day were largely focused on our Upper and Middle Schools, it is well known that our Lower Schoolers are often our leaders in the realm of environmental awareness and action. Park's third graders renewed their commitment to educate the community about idling cars and the danger they pose to the environment. The fourth grade staged a march of their own on campus — inspired by, and in support of, the Middle and Upper Schoolers voicing their concerns in downtown Baltimore and in D.C. Environmental discussions and experiences proliferated across all grade levels.
The striking students joined an estimated 4 million world wide, and Park students came back to campus dedicated to continue to advocate for climate change action — at Park, in Baltimore, in D.C., and across the globe.
News coverage of Park student and teacher involvement in the Climate Strike:
And a piece on the stream restoration, featuring our third graders:
And see photos from the day HERE.
Back to The Latest
Share
Related Posts
Upper School Ceramics Club Raises Scholarship Funds for Arts for Learning Maryland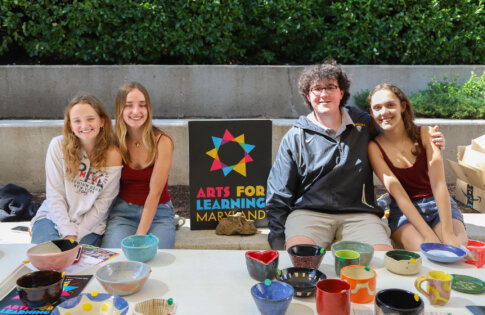 Members of the Ceramics Club, an Upper School co-curricular activity, recently hosted a pottery sale for attendees of the All School arts show reception, selling pieces they had made. Club...
Five Park Seniors Commit to Compete at Collegiate Level Next Year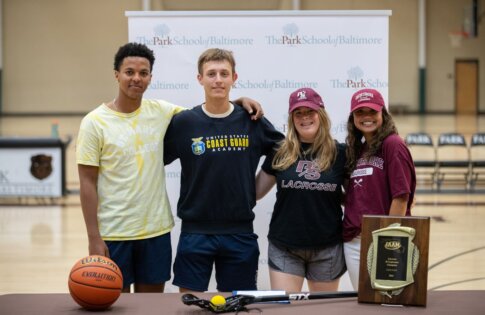 A huge congratulations to our five seniors who have committed to compete at the collegiate level next year! Strive on, Bruins! Noah Heller – Coast Guard Academy • Lacrosse Savannah...
Park Competes in AVAM's Kinetic Sculpture Race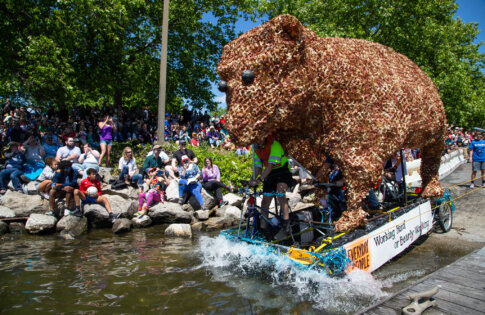 On Saturday, Park competed in the American Visionary Art Museum's annual Kinetic Sculpture race through downtown Baltimore. It was a beautiful day to trek 15 miles through city streets and...