Park Students Honored in 2017 Regional Scholastic Art & Writing Awards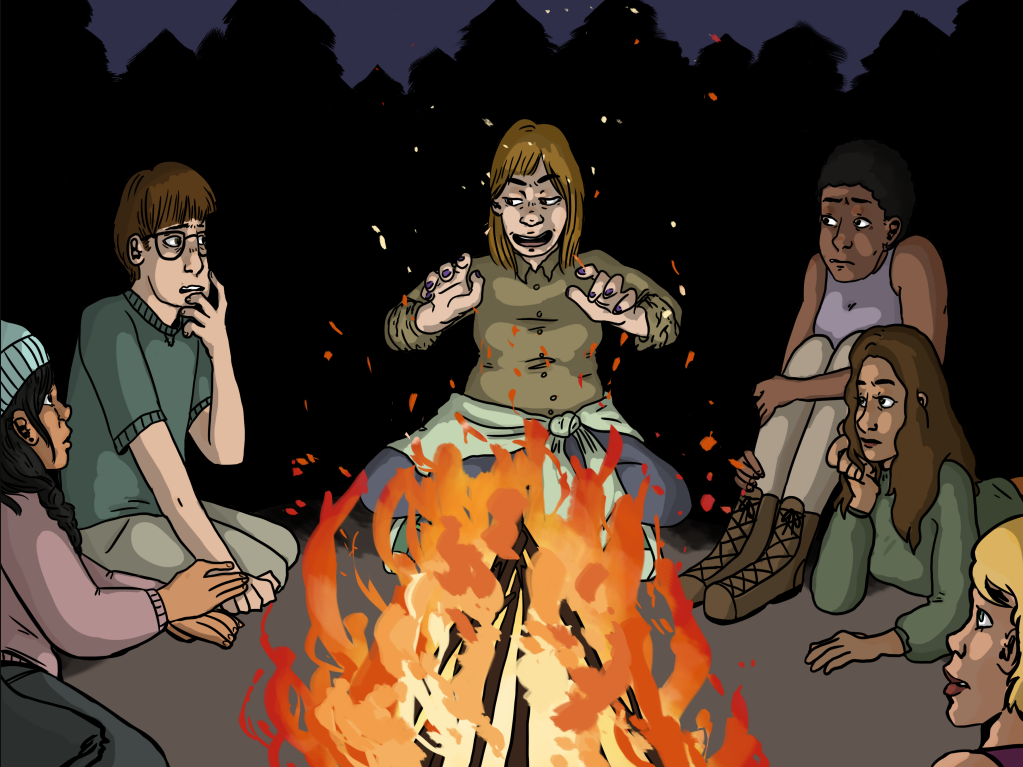 Fourteen Park students were honored in the 2017 Regional Scholastic Art & Writing Awards, receiving a total of 27 awards and honorable mentions in both art and writing. Presented by the Alliance for young Artists & Writers, the Scholastic Art & Writing Awards is the longest-running, most prestigious recognition program in the country for creative teens. Since 1923, the Awards have recognized the vision and ingenuity of our nation's youth. Students across the country submitted 320,000 works of art and writing to the Scholastic Awards in 29 categories last year. Panelists consider works that best exemplify originality, technical skill, and the emergence of a personal voice or vision.
Several Park students received multiple awards, including senior Jayme Brodie, who received nine honors in art: six Gold Key Awards, two Silver Key Awards, and one honorable mention! All Gold Key works will be considered for national-level recognition.
Congratulations to all of Park's Scholastic honorees!
Art Awards
Isabel Berner '18
Honorable Mention – Photography
Noah Blau '18
Honorable Mention – Photography
Jayme Brodie '17
Honorable Mention – Art Portfolio
Gold Key – Comic Art
Gold Key – Comic Art
Silver Key – Comic Art
Silver Key – Design
Gold Key – Digital Art
Gold Key – Digital Art
Gold Key – Digital Art
Gold Key – Editorial Cartoon
Ben Cohn '19
Honorable Mention – Photography
Lillian Lowenthal '19
Gold Key ­– Printmaking
Gold Key ­– Printmaking
Silver Key ­– Printmaking
Writing Awards
Kenya Boston '18
Honorable Mention – Short Story
Naomi Carpenter '20
Honorable Mention – Poetry
Lydia Eastman '18
Honorable Mention – Flash Fiction
Leah Genth '18
Honorable Mention – Personal Essay/Memoir
Joi Haskins '18
Honorable Mention – Personal Essay/Memoir
Lillian Lowenthal '19
Honorable Mention – Personal Essay/Memoir
Silver Key – Personal Essay/Memoir
Hannah McKenzie '17
Gold Key – Critical Essay
Honorable Mention – Short Story
Ilana Miller '18
Honorable Mention – Poetry
Alexa Philippe '20
Honorable Mention – Poetry
Josie Renkwitz '18
Silver Key – Science Fiction/Fantasy
---
For details about the program and for complete lists of those recognized by region, visit these links:
Art Awards
http://www.artandwriting.org/affiliate/ARALNE
Writing Awards
http://www.artandwriting.org/affiliate/WRALNE
The image shown below is Jayme Brodie's Gold Key Award-winning Digital Art piece, "Campfire."
Back to The Latest
Share
Related Posts
Clare Peyton '17 Featured in Maryland Theatre Guide
Read this profile of Park sophomore Clare Peyton in the Maryland Theatre Guide! Take special note of Clare's shout-out to "Mr. B," Park's own Bruce Bryant! http://www.mdtheatreguide.com/2014/09/md-theatre-guides-rising-star-clare-peyton/