Congratulations to Park eighth grade pianist Liat Klopouh!
Liat participated in this year's International Music-Fest Rising Talents Festival featuring musicians from across the country and was awarded the Grand Prix with the opportunity to perform in Carnegie Hall this spring. She will be performing Frédéric Chopin's Fantaisie-Impromptu in C-sharp minor, Op. posth. 66 in a recital on March 15. This is Liat' s second performance at Carnegie Hall — her debut being in 2010 when she was the winner of the American Art Festival.
Back to The Latest
Share
Related Posts
Park Students Participate in Global Climate Strike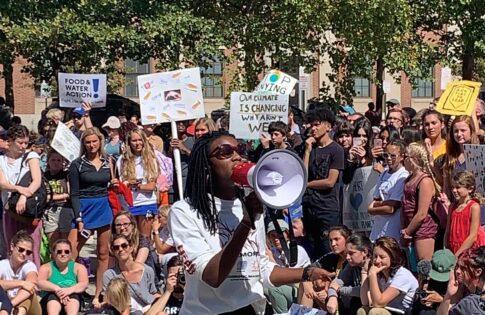 On September 20, 2019, hundreds of Park students mobilized to take part in the youth-led Global Climate Strike in advance of the United Nations Climate Change Summit. Over 100 Upper...
Essay by Eighth Grader Ollie Thakar Recognized by the Society of the Cincinnati
Park eighth grader Ollie Thakar has been awarded the first place prize of $500 by the Society of the Cincinnati of Maryland? for his essay on the contributions of Maryland's...
Eighth Grader Zach Hobbs Qualifies for State Championships of National Geographic Bee
Park received word today that eighth grader Zach Hobbs is one of the 100 semifinalists in the Maryland National Geographic State Bee. The contest will be held at the Community...