In the News: Park School Graduate Walks 400 Miles to Yale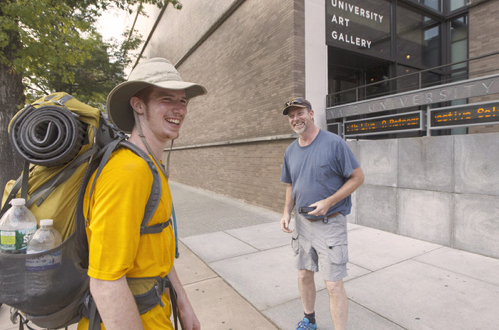 News outlets from Baltimore to Hartford have picked up the story of Gabe Acheson, a 2012 Park graduate, who walked the 400 miles to his first days of college at Yale University. From The Baltimore Sun:
Acheson set out from his Rodgers Forge home on July 29, with a 35-pound backpack, an optimistic attitude and enough packaged food to eat about 7,000 calories a day for his first 30 miles. He started his first leg toward Pennsylvania to join the Appalachian Trail, which would lead him north toward New Haven, Conn.

Last winter, Acheson applied early action to Yale, where he plans to study music, and decided to take the first of what are sure to be many risks on his college journey.
To read the full story, see the front page of the August 24, 2012 Baltimore Sun. Click here for the online version. To see the Hartford Courant story: http://www.courant.com/news/connecticut/hc-yale-walking-student-20120823,0,587684.story. Television coverage: http://www.ctnow.com/videogallery/71936036/News/Yale-Student-Walks-More-Than-400-Miles-To-Orientation.
Pictured: Gabe Acheson '12 and his father Jon Acheson (Park Upper School history teacher) on the Yale campus at the end of the 400 mile journey. Photo by David Butler II/Baltimore Sun)

Back to The Latest
Share
Related Posts
Upper School Dean of Students Traci Wright and Alumni of the Civil Rights Trip Remember Rep. John Lewis with WBAL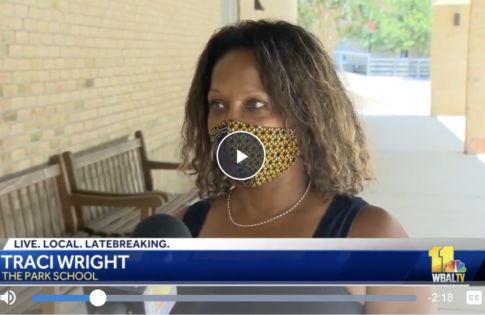 Upper School Dean of Students Traci Wright has led over 600 students from Park and Baltimore City Public Schools on an annual trip though the south to study the Civil...