Ian Simon '15 Makes "Smashing Collegiate Debut"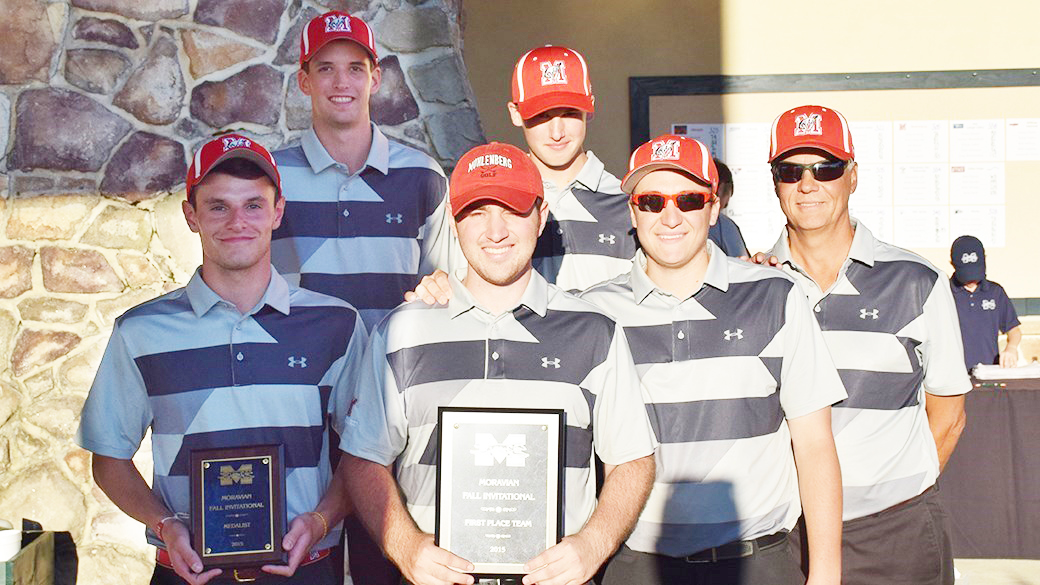 The Muhlenberg College sports information office reports that Park graduate Ian Simon (Class of 2015) made a "smashing collegiate debut" at the Moravian Fall Invitational on September 14, 2015.
The Muhlenberg men's golf team got its 2015-16 season off to an extraordinary start, winning the Moravian Fall Invitational.

The Mules tied Moravian with a score of 305 and was awarded the championship on the fifth-man tiebreaker. Sophomore Evan Overcash provided the winning margin with an 81, two strokes better than his counterpart from Moravian.

Freshman Ian Simon made a smashing collegiate debut, winning medalist honors with a 2-under-par 70, four strokes ahead of two golfers who tied for second place. Simon birdied the first hole he played, the 400-yard, par-4 18th, bogeyed two of the next four holes and did not miss par again, shooting two birdie 2s.

Since 2000, Simon's 70 was the lowest score by a Mule golfer in the first tournament of the year as well as the lowest score by a Mule freshman.
Congratulations, Ian!
For the full story, visit http://muhlenbergsports.com/news/2015/9/14/MGOLF_0914151648.aspx.
And for a look at Ian's scorecard, visit http://muhlenbergsports.com/documents/2015/9/14//morfall_cards.htm?id=322
Photo courtesy Muhlenberg College. Ian Simon pictured far left.
Back to The Latest
Share
Related Posts
Adrienne Tarver '10 (Yale '14) Featured in Lacrosse Magazine
Park alumna Adrienne Tarver '10 was featured in the February issue of Lacrosse Magazine (produced by US Lacrosse). Currently a defender at Yale, Adrienne was the subject of a full-page...