Adrienne Tarver '10 (Yale '14) Featured in Lacrosse Magazine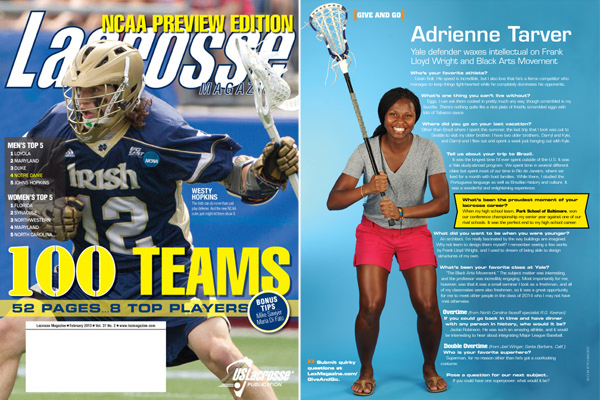 Park alumna Adrienne Tarver '10 was featured in the February issue of Lacrosse Magazine (produced by US Lacrosse). Currently a defender at Yale, Adrienne was the subject of a full-page Q&A. Among the questions, the former Bruin was asked what has been her "proudest moment" of her lacrosse career. Her response:
When my high school team, Park School of Baltimore, won our conference championship my senior year against one of our rival schools. It was the perfect end to my high school career.
The Park community is proud of Adrienne's academic and athletic accomplishments both while at Park and now at Yale. Here at Park, Adrienne was a three-time All Conference player ('08, '09, '10), Academic All America 2010, First Team High School All America 2010, Two time IAAM B Conference champion ('09, '10), and captain of team 2010. She was captain of both the basketball and soccer teams, as well, and was named All Conference for basketball.
To read the full interview with Adrienne in Lacrosse Magazine, click here for a downloadable pdf.
We look forward to reading more about Adrienne in the future!
Back to The Latest
Share
Related Posts
Ian Simon '15 Makes "Smashing Collegiate Debut"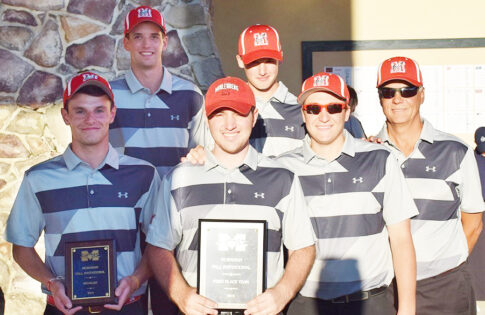 The Muhlenberg College sports information office reports that Park graduate Ian Simon (Class of 2015) made a "smashing collegiate debut" at the Moravian Fall Invitational on September 14, 2015. The...