Adam Gidwitz '00 Returns as 2016-2017 Gordon Berman '68 Lower School Resident Author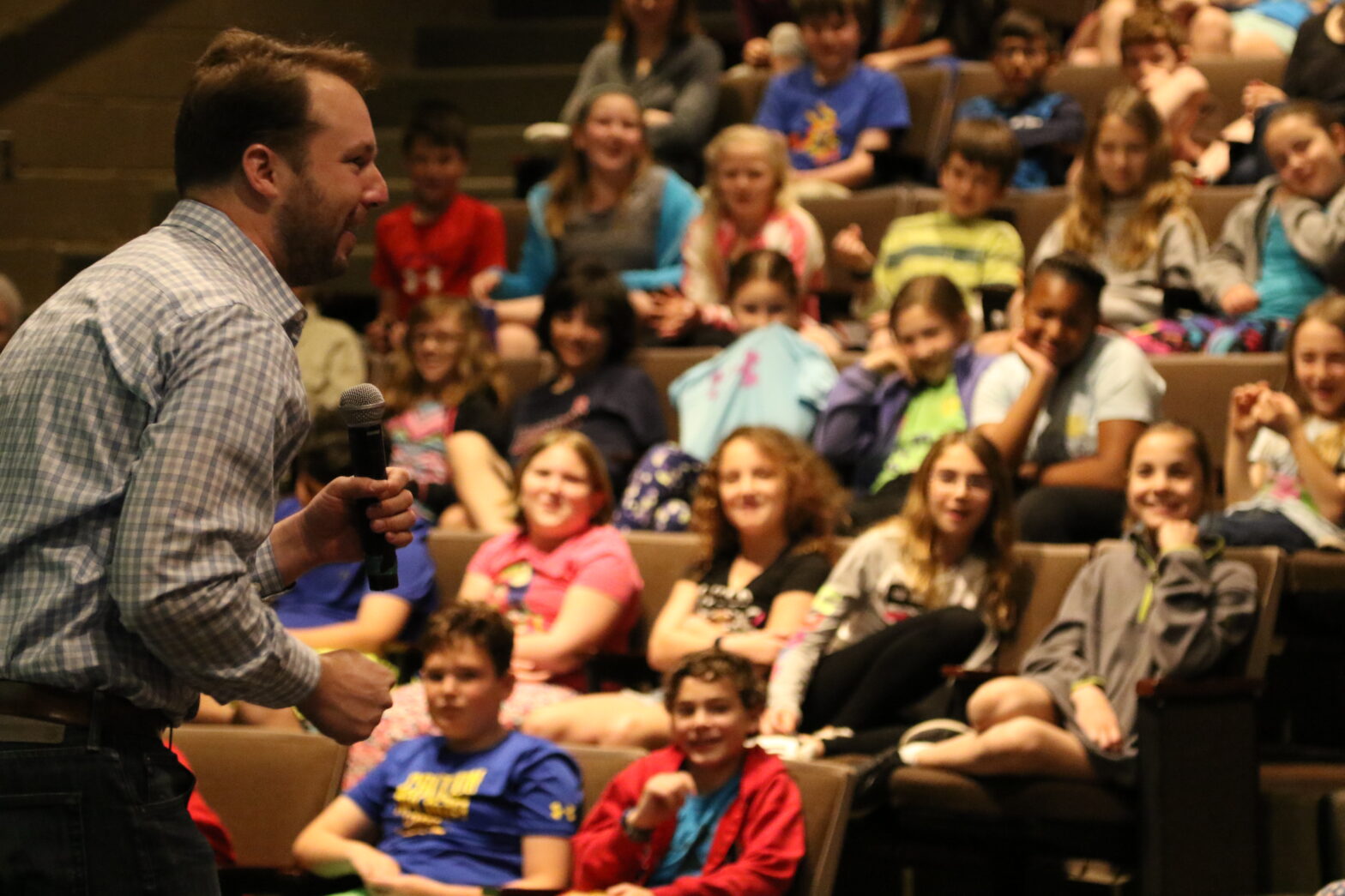 Today, Park welcomed Adam Gidwitz, Class of 2000, to campus as the Library's 2016-2017 Gordon Berman '68 Lower School Resident Author. Gidwitz recently won a 2016 Newbery Honor for his novel, The Inquisitor's Tale, Or The Three Magical Children and Their Holy Dog. The book also won the Sydney Taylor Book Award, and was a finalist for a National Jewish Book Award.
Gidwitz's career as a writer of children's books began with A Tale Dark and Grimm, which the Wall Street Journal called "fresh, frightening, funny and humane." Two sequels, In a Glass Grimmly, and The Grimm Conclusion, comprise a trilogy. All were enormously popular. A long-time lover of Star Wars, Gidwitz was chosen by Disney-Lucas film to write the novelization for children of The Empire Strikes Back, which is re-titled So You Want to be a Jedi?
In interviews with reporters following his Newbery Honor, Gidwitz talked about his time at Park, his many trips to the principal's office in Middle School, and his former teacher, Lower School librarian Laura Amy Schlitz. "Laura was a huge inspiration to me," Gidwitz said to Baltimore Sun reporter Mary McCauley. "She is a master storyteller, and I remember being transfixed by the lyrical quality of her storytelling."
Now an engaging storyteller himself, Gidwitz travels around the country, eager to share his books and stories with students, and to get them excited about reading. During his visit to Park, Gidwitz spoke about the fairy tales that formed the basis for A Tale Dark and Grimm, told the original story of Snow White, talked about his latest book, The Inquisitor's Tale, and answered many questions from enthusiastic students.
After graduating from Columbia University with a degree in English literature, Gidwitz taught second grade at Saint Ann's School in Brooklyn, N.Y., while attending Bank Street College of Education in the evenings. He drew inspiration from students who were enthralled by his reading of the original Grimms' fairy tale stories.
Click here for more information about our Visiting Scholars program.
Back to The Latest
Share
Related Posts
The Park School of Baltimore's Anti-Racism Action Plan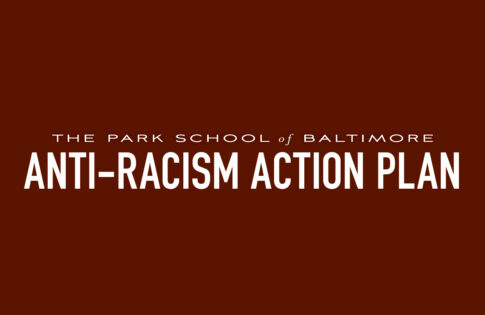 Today, Head of School Dan Paradis and Director of Diversity, Equity, and Inclusion Courtney Rollins sent an email to the Park community sharing the release of the school's Anti-Racism Action...
Adam Gidwitz '00 Wins 2017 Newbery Honor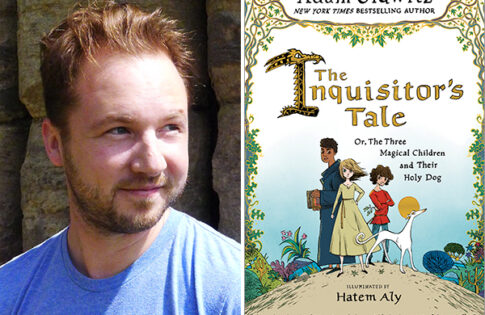 The Inquisitor's Tale: Or, The Three Magical Children and Their Holy Dog, the latest book from New York Times bestselling children's book author Adam Gidwitz '00, was awarded a Newbery...
Park Competes in Destination Imagination State Tournament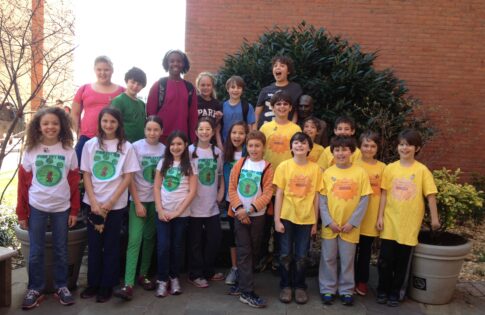 Five teams of Fourth and Fifth Grade students competed last month in the regional Destination Imagination Tournament. Three of those teams advanced to the State Tournament, being held at UMBC...