Mock Trial
Mock Trial competitions provide students with the opportunity to explore the legal process and participate in simulated trials. Students receive a case from the Maryland State Bar Association's Statewide High School Mock Trial Competition, are assigned roles as attorneys or witnesses, and compete against other students from Baltimore County public, parochial, and independent schools.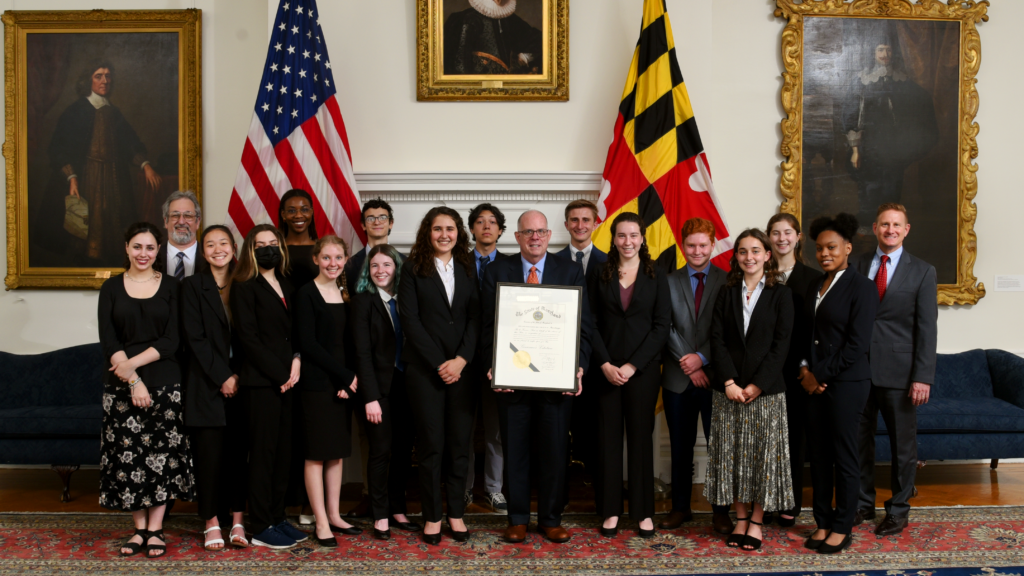 The Park Mock Trial team won its first Maryland State Championship in 2004. In 2011 and 2012, Park captured the State Championships two years in a row, marking the first time in competition history that any team has won back-to-back championships. Park took home the Championship title once again in 2017, defeating Baltimore City College in a close match.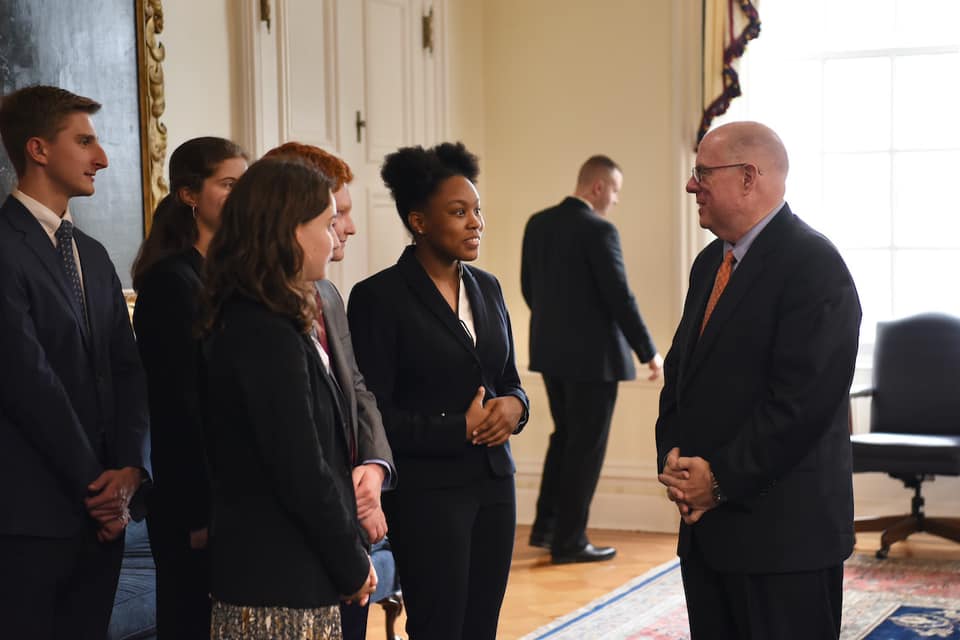 In 2021, the competition took place 100 percent online due to the pandemic — 115 schools competed statewide.
Finishing 6-0 in their matches in the regular season, Park defeated the 2019 Co-State Champions Beth Tfiloh and Richard Montgomery in earlier playoff rounds to advance to the 2021 State Finals. In the Finals, Park represented the Prosecution against River Hill High School — and won! Park became the first school in the competition's 37-year history to win the Maryland Mock Trial State Championship five times!
The 2021 Maryland State Champion Park School Mock Trial team was also the first Maryland team in the 37-year history of Nationals to be approved to attend. Hosted, virtually, in Evansville, Indiana, the competition included 46 state champions. Park went 4-0 through the tournament and advanced to face the Iowa state champions in the final round — and once again, they won! The team became the National High School Mock Trial Champions!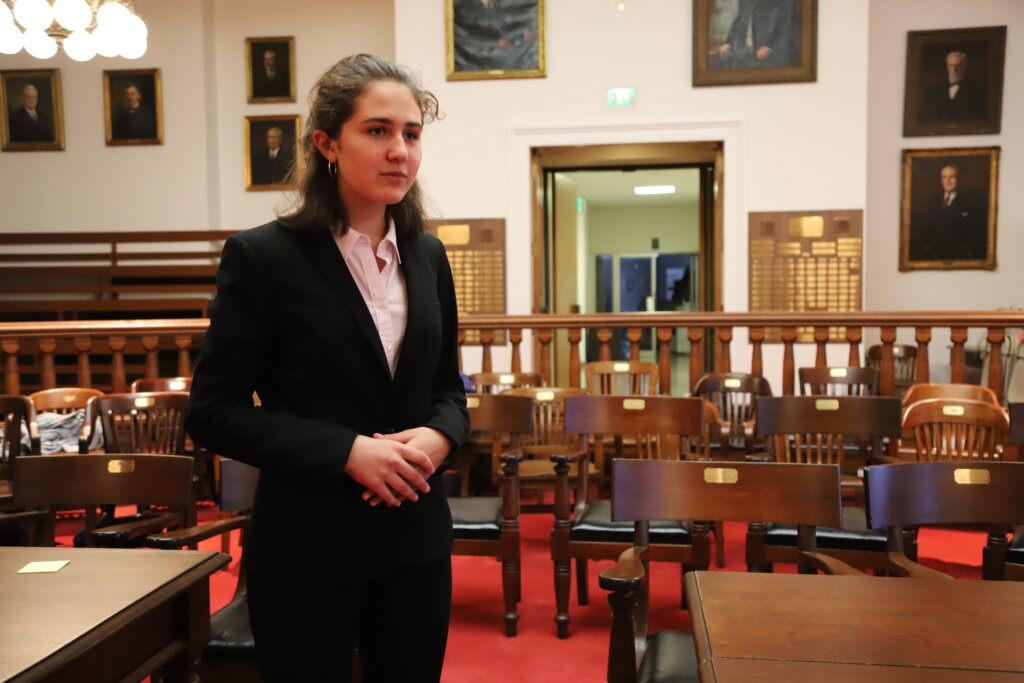 Excelling in this head-to-head competition requires understanding of the law, court procedures, and the legal system; excellent listening, speaking, reading, and reasoning skills; communication and cooperation; and focused determination.
In cooperation with the Maryland Judicial Conference and Maryland State Bar Association, Maryland Youth and the Law (MYLAW) sponsors the high school Mock Trial Competition each academic year. Since it began in 1983, almost 50,000 students from most counties in Maryland have participated.