White House Correspondent April Ryan Addresses Students as 2017-18 Weinberg Resident Journalist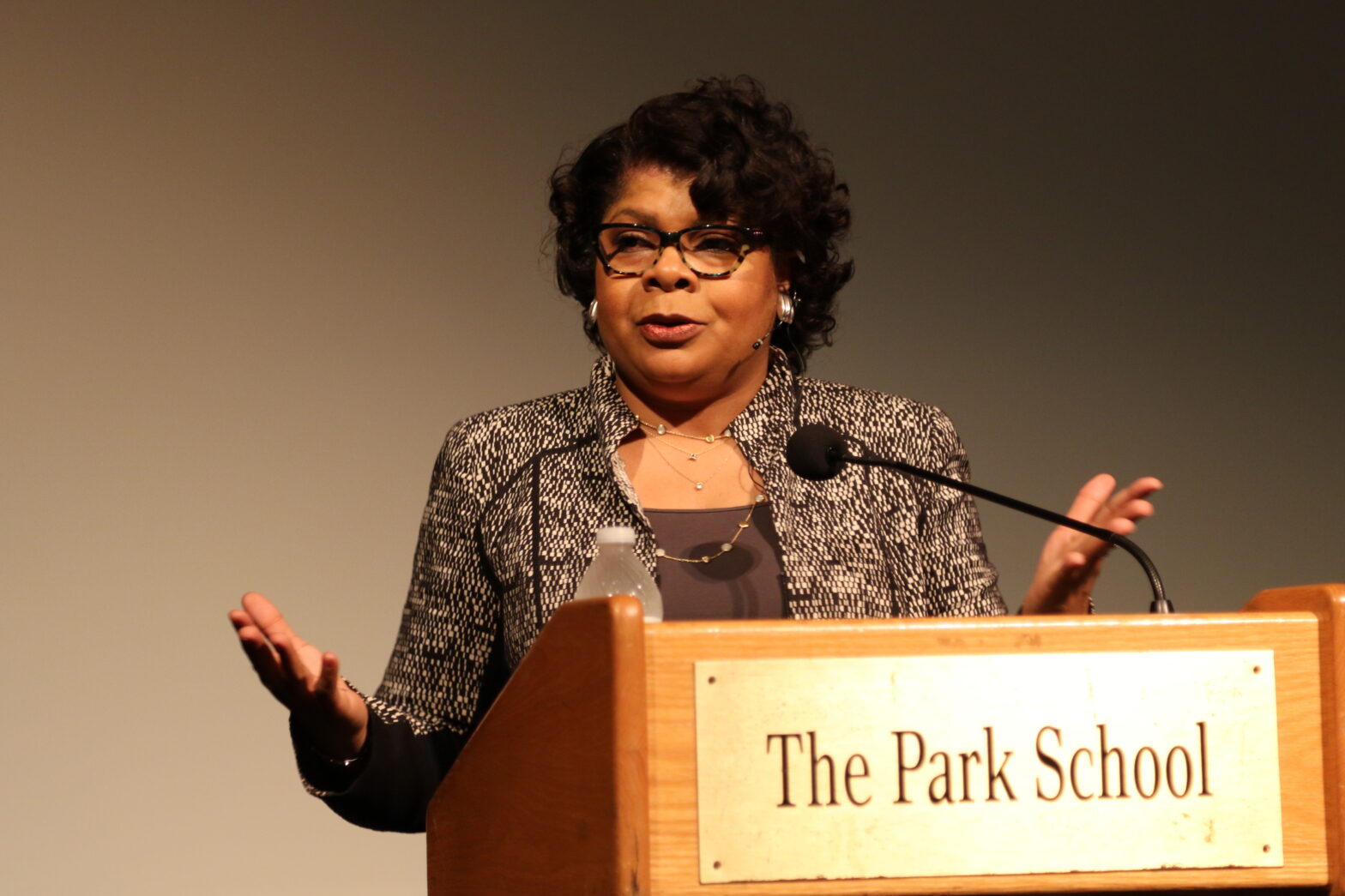 Park welcomed April Ryan to campus today as our 2017-18 Robert L. Weinberg Resident Journalist. Ryan addressed the Upper School in assembly this morning, speaking about the importance of news, the effect of social media on reporting, and the significance of reliable sources, asking students for reactions and questions throughout. In the afternoon, Ryan held two seminars for students, discussing current events and race at the White House.
A 30-year journalism veteran and White House correspondent, Ryan has interviewed hundreds of individuals, including four presidents, on behalf of the American Urban Radio Networks (AURN). "The Nation's Only African-American-Controlled Network Radio Company," according to its website, AURN broadcasts to more than 300 primarily African American targeted radio stations, reaching about 25 million listeners every week. Ryan reports directly from the White House, offering a "unique urban and minority perspective in news." As noted on Ryan's website, "Her position as a White House Correspondent has afforded her unique insight into the racial sensitivities, issues, and political struggles of our nation's last four presidents." Ryan is also a political analyst on CNN.
In 2011, Ryan was elected to serve on the board of the prestigious White House Correspondents Association for a three-year term. She is one of only three African Americans in the association's 100-year history to serve on the WHCA board. Ryan is also one of the esteemed members of the National Press Club. In 2017, she was named Journalist of the Year by the National Association of Black Journalists.
Ryan is the author of the award-winning book, The Presidency in Black and White, in which she gives readers "a compelling and personal behind-the-scenes look at race relations in contemporary America from the epicenter of American power and policy making — the White House." In her latest book, At Mama's Knee: Mothers and Race in Black and White, she shifts the conversation to discussions of race relations in American households, interviewing mothers whose lives have been affected by prominent race related events. Interviews include Sybrina Fulton, mother of Trayvon Martin; John Lewis, congressman; and Hillary Clinton, former First Lady, Secretary of State, Presidential candidate.
The Resident Journalist program at Park is sponsored by the family of Robert L. Weinberg, a member of the Class of 1940 and devotee of Baltimore journalist H.L. Mencken. Through the Weinberg family's generous support, Park is able to bring a prominent journalist doing ground-breaking work to campus each year to present to Upper School students and to meet with classes throughout the day. Click here to learn more about our Visiting Scholars program.
Back to The Latest
Share
Related Posts
Tenth Grade Studies Soil Science Out in the Field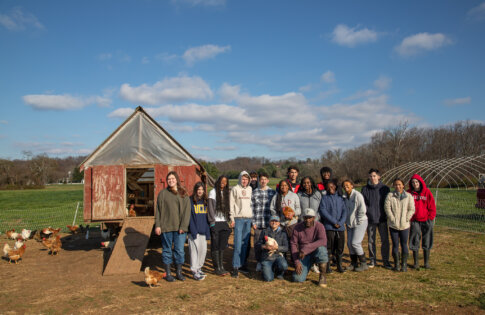 Tenth Grade science (Core 10) took their laboratory on the road this week to study the impact of farming and saltwater intrusion on Maryland soil. Each of the seven classes...
Visual Arts Chair Christine Tillman Featured in BmoreArt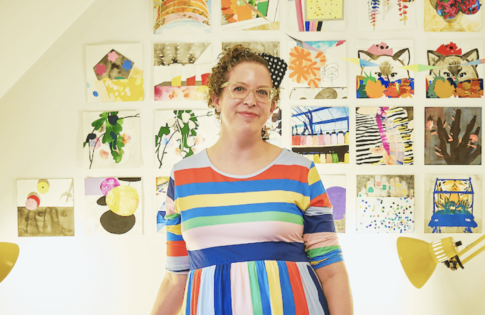 Park School's Pre-K-12 Visual Arts Chair and Upper School Visual Arts Teacher Christine Buckton Tillman was featured in BmoreArt this week. The in-depth interview covered art education, the Baltimore art...
Park Welcomes 2023-24 Scholar Applications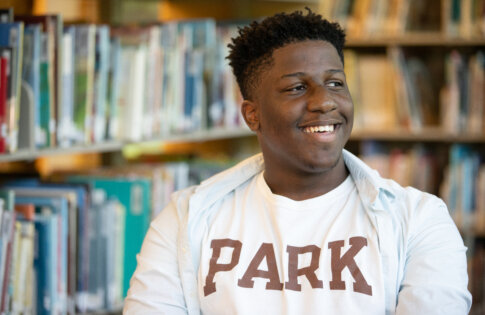 Malone Scholars (Entering Grades 7–10) & Rothman Scholar (Entering Grade 9) The Park School's robust Tuition Assistance program is funded by a variety of sources including the The Park Fund (the...