Senator Ben Cardin Cites Park's Civil Rights Trip in Speech Marking Selma Anniversary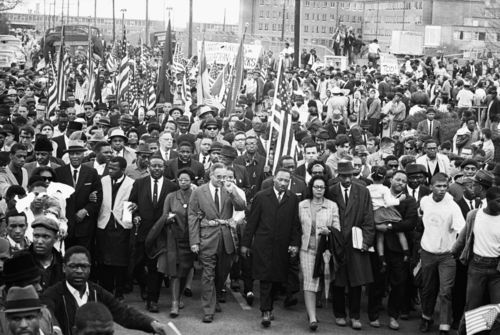 On the occasion of the 50th anniversary of "Bloody Sunday," when we commemorate the series of marches of non-violent civil rights protestors from Selma to Montgomery, Senator Ben Cardin delivered a speech on the Senate floor that referenced Park's annual Civil Rights Trip. The trip takes students and faculty from Park, Baltimore City College High School, City Neighbors High School, and Cristo Rey Jesuit High School through the South visiting sites and meeting people that were – and are – important to the Civil Rights Movement. What the participants experience on the trip is used as a springboard for discussion about activism and ways we can tackle current civil rights issues in Baltimore and beyond.
The senator noted the purpose of the trip, identified the Park faculty members who founded the program, and included actual words from the students' experiences, excerpted below.
Just last week, during Black History Month, Congressman Lewis and I had the honor of addressing a group of students from Baltimore that took their own pilgrimage to Selma, as the 50th anniversary of Bloody Sunday loomed ahead.

High school students and teachers from Park School, Baltimore City College High School, City Neighbors High School, and Cristo Rey Jesuit High School participated in a trip to southern cities including Greensboro, Atlanta, Selma, Little Rock, Memphis, and the Mississippi Delta region—landmark, historical sites that focused on the civil rights movement.

I want to share some of the stories that the students told me and Congressman Lewis last week, because their idealism, determination, and historical knowledge is really inspirational.

Let me begin with a brief history of how this trip came into being. In 2004, the first group of students and faculty from the Park School of Baltimore, and Baltimore City College High School, traveled throughout the American South. They met with participants in the Civil Rights Movement, and toured the museums, sites, and memorials that commemorated the Movement's heroes. The trip was the brainchild, and ultimate dream, of three Park School faculty members: Carol Kinne, Traci Wright, and Stradine Harris. They envisioned young people from different schools and disparate backgrounds learning together, and becoming inspired to be agents of change upon their return.

Money to cover the expenses of the trip is raised each year by the students. They engage in a wide range of activities to cover funding, from selling pizza and candy to raking leaves and writing grant proposals.

While learning about the Civil Rights Movement is the primary objective of the trip, it is equally important to inspire students to raise awareness of civil rights issues that people continue to face today, and to become activists for justice in their own communities.

In 2015, four Baltimore schools (City Neighbors and Cristo Rey having joined the original two) sent 38 students on the trip.

The January 2015 trip was a special one, as the group had the chance to meet with Former Ambassador Andrew Young in Atlanta, and to attend an event for the movie Selma that took place on the Edmund Pettus Bridge in Selma, in honor of the 50th anniversary of Bloody Sunday.

The group also visited the International Civil Rights Center in Greensboro, North Carolina; attended a church service at Ebenezer Baptist Church; toured the Rosa Parks Museum; met with activists at the Equal Justice Initiative and the Southern Poverty Law Center; and learned about the Movement in other museums in Birmingham, Memphis, and Little Rock. More importantly, the group was able to meet and learn from people who actively fought for change: Cleopatra Goree, Catherine Burks-Brooks, Kurt Carrington, Roscoe Jones, Dr. Sybil Hampton, and others.

Let me share just a few of the many stories from students who went on this trip, as related in their blog:

Amber Smiley, a 12th grader at Cristo Rey, wrote:

"Across from the museum was this statue of people being attacked by dogs and hit with high amounts of pressured water. In these statues you could see the emotion in every one of them. You could see the fit and the drive to make changes. After leaving we had lunch with 3 women that marched, taught, and fought for rights. The women's names are Ms. Cleopatra Goree, Ms. Catherine Burks-Brooks, and Ms. Mimes. Each one of their stories varied but all built up to the bigger theme that we have to strive to make the world better. These words stuck with me like glue on two pieces of paper. Also, they said it's our turn to make a change its make thing about how can each school community to come and make a change in Baltimore. These women impacted my life and the whole group to change the injustices in our world. I was really honored to have them come and give us these points of views and life stories. It was really a blessing."

Latonyah Williams is also a 12th grader; she attends City Neighbors. She wrote:

"At the Little Rock Central visitor center, I found a quote that immediately grabbed my attention as I walked through the doors. It goes "If not us, then who? If not now, then when?"

— John Lewis. It grabbed at me because it shows the mindset behind how the leaders were thinking back when they were fighting for our rights. They weren't thinking of themselves or their lives, but of the future and the many generations to come. So now I want to have the mindset of if not me, then who will take a stand? If not now, then most likely it will not ever happen."

I am confident that this trip continues to impact students long after they return to Baltimore.
For the full text of Senator Cardin's speech, please visit:
http://www.cardin.senate.gov/newsroom/statements_and_speeches/50th-anniversary-of-bloody-sunday
The speech took on special poignancy in the Park community as it was delivered on March 4, the birthday of the late Carol Kinne, beloved Park faculty member and one of the visionaries behind The Civil Rights Trip. Notably, the fund established in her memory to support student access to the trip is known as The March Forth Fund. Gifts in support of the fund can be directed to "March Forth Fund" c/o The Park School of Baltimore, 2425 Old Court Rd, Baltimore, MD 21208.
Back to The Latest
Share
Related Posts
A Conversation with Eric Holder — a public event — is scheduled for March 23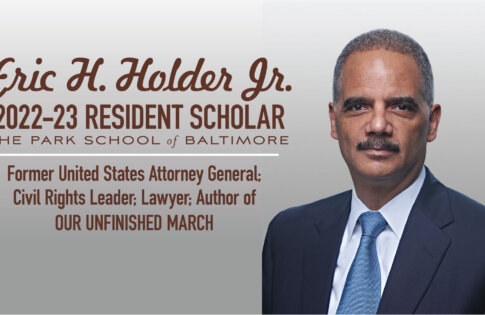 The former U.S. Attorney General to make his second visit to campus this spring
Park Students Honored in the 2023 Regional Scholastic Art & Writing Awards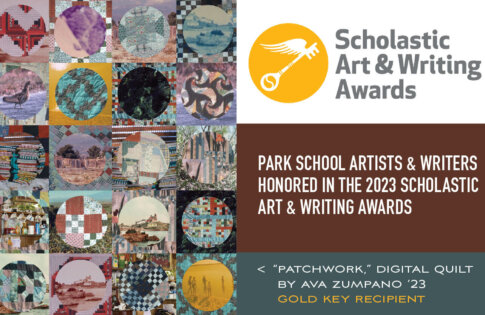 Nine Park students were honored in the 2023 Regional Scholastic Art & Writing Awards, receiving a total of 18 awards and honorable mentions in both art and writing. Founded in...
Visual Arts Chair Christine Tillman Featured in BmoreArt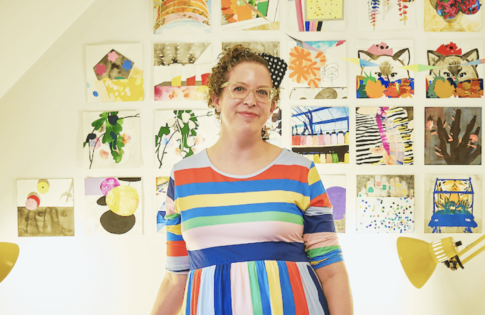 Park School's Pre-K-12 Visual Arts Chair and Upper School Visual Arts Teacher Christine Buckton Tillman was featured in BmoreArt this week. The in-depth interview covered art education, the Baltimore art...