Robotics Team Reaches Semi-Final Round and Takes Imagery Award
The Park Robotics Team (a.k.a. Team 1719 The Umbrella Corporation) advanced to the semi-final round of the Chesapeake Regional FIRST (For Inspiration and Recognition of Science and Technology) Robotics Competition. The event, the premier engineering challenge for high school students, took place March 9 and 10. This year's specific challenge, "Rebound Rumble," involved creating a robot to accurately shoot basketballs into hoops and balance on a see-saw. In addition to advancing to the semi-finals (Park Robotics' highest finish ever), the team was honored with the Imagery Award, celebrating "attractiveness in engineering and outstanding visual aesthetic integration of machine and team appearance." Congratulations to Team 1719! The team is currently making plans to attend a second regional competition at the DC Convention Center March 29-31. The Park community is invited to attend and support the team that Friday and Saturday. Click here to see a video from the March 9,10 competition.
Back to The Latest
Share
Related Posts
A Conversation with Eric Holder — a public event — is scheduled for March 23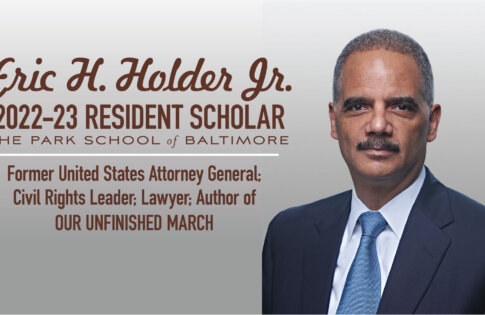 The former U.S. Attorney General to make his second visit to campus this spring
Park Students Honored in the 2023 Regional Scholastic Art & Writing Awards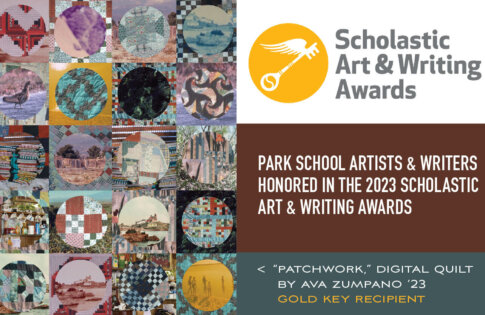 Nine Park students were honored in the 2023 Regional Scholastic Art & Writing Awards, receiving a total of 18 awards and honorable mentions in both art and writing. Founded in...
Visual Arts Chair Christine Tillman Featured in BmoreArt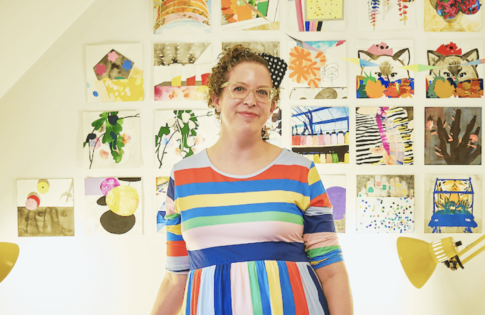 Park School's Pre-K-12 Visual Arts Chair and Upper School Visual Arts Teacher Christine Buckton Tillman was featured in BmoreArt this week. The in-depth interview covered art education, the Baltimore art...