Park's Mock Trial Team Wins the National High School Mock Trial Championship!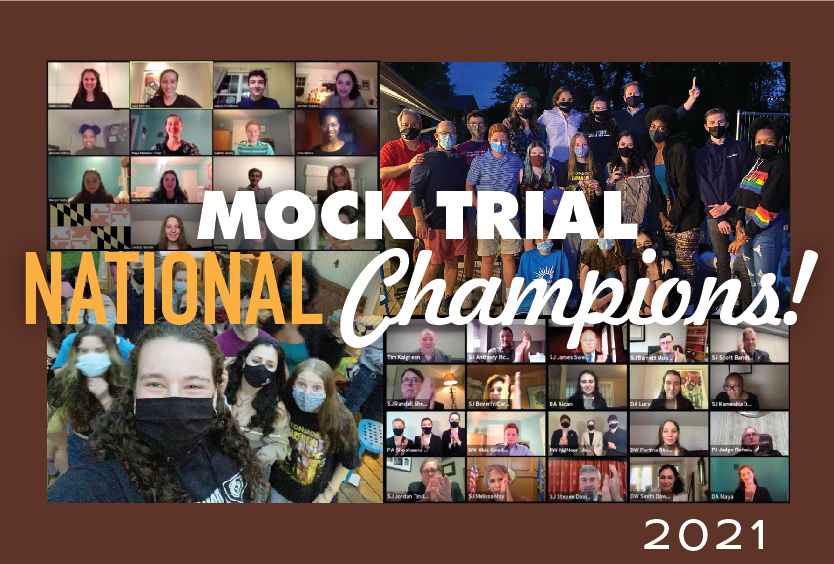 Congratulations to Park's Mock Trial Team on winning the National High School Mock Trial Championship! The outstanding performance throughout both the state and national competitions is a result of a tremendous amount of commitment, practice, focus, and time.
Congratulations to the team and their expert coaches: Tony Asdourian, Jim Wyda, Guido Porcarelli, and Matt Rogers '04.
The Team: Aidan Connors (Captain) • Cheo Lichtenstein • Christine Oh • Danny Freedman • Gabriel Sachs • Jamison Harris • Jocelyn Pickard • John Apostolo • Lindsay Reamer • Lucy Demsky (Captain) • Maddie Bulgin • Margot Kohn • Maya Newman-Toker • Sasha Lifchez • Vivie Eteme
Mock Trial competitions provide students with the opportunity to explore the legal process and participate in simulated trials. Students are provided with a case, are assigned roles as attorneys or witnesses, and compete against other students from public, parochial, and independent schools.
Excelling in this head-to-head competition requires understanding of the law, court procedures, and the legal system; excellent listening, speaking, reading, and reasoning skills; communication and cooperation; and focused determination. This year, due to the pandemic, all of the competitors added the very real-world element of navigating technology, as the entire competition was held via Zoom.
The 2021 Maryland State Champion Park School Mock Trial team was the first Maryland team in the 37-year history of Nationals to be approved to attend. Hosted, virtually, in Evansville, Indiana, the competition included 46 state champions. Park went 4-0 through the tournament and advanced to face the Iowa state champions in the final round.
You can watch the final match of the National Championship here.
And you can find more information about Park's Mock Trial team here.
Back to The Latest
Share
Related Posts
A Conversation with Eric Holder — a public event — is scheduled for March 23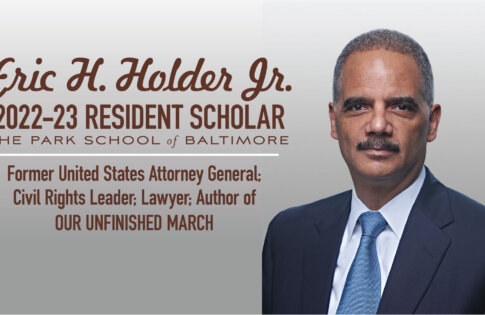 The former U.S. Attorney General to make his second visit to campus this spring
Park Students Honored in the 2023 Regional Scholastic Art & Writing Awards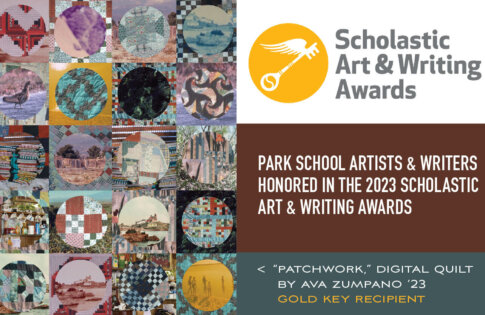 Nine Park students were honored in the 2023 Regional Scholastic Art & Writing Awards, receiving a total of 18 awards and honorable mentions in both art and writing. Founded in...
Visual Arts Chair Christine Tillman Featured in BmoreArt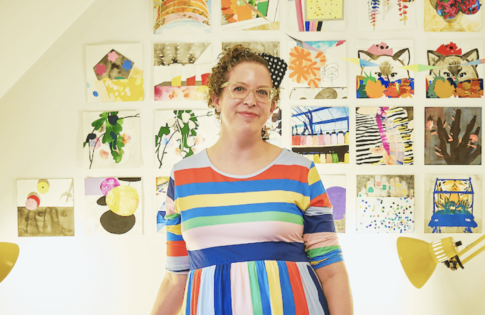 Park School's Pre-K-12 Visual Arts Chair and Upper School Visual Arts Teacher Christine Buckton Tillman was featured in BmoreArt this week. The in-depth interview covered art education, the Baltimore art...