Park Welcomes the 2020 Diana Lee Fox '75 Resident Artist, Warren King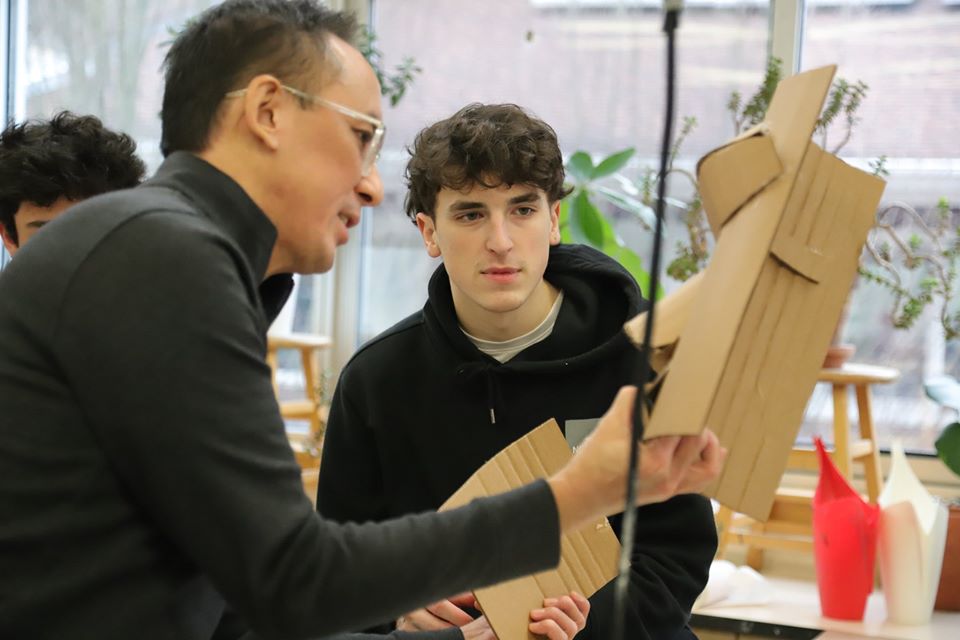 This week, we were pleased to welcome our 2020 Diana Lee Fox '75 Resident Artist, Warren King. The program was started in 1981 to honor Diana's memory. Through the Fox family's generous support, Park brings an accomplished artist to campus each year to work with students and present a gallery show.
The winter exhibition, Ancestors and Influencers, is now on view and features King's work. King combines his artistic talent and engineering background to create cardboard sculptures and masks evoking themes of family and culture. "Grandfather's Friend," which was inspired by a visit to Taiwan with his family to visit his ailing grandfather, is on display in our Richman Gallery. "Three Heroes," a group of oversized cardboard masks, currently reside in the front lobby. On campus Tuesday and Wednesday this week, the artist told the stories of his work at Upper and Lower School assemblies, discussed his creations with students and teachers in our gallery, and hosted hands-on workshops with Lower, Middle, and Upper School students.
"Cardboard, being a sculptural material, as well as a flat paper surface, seems uniquely suited for this type of storytelling," King told Forbes Magazine. "What I'm looking for is something that sheds light on, or raises a question about, my connection to my culture and ancestors. The things that really interest me are cultural and ethnic connections, how we try to preserve them and how they shape us even after they've been severed. And then I try to develop ways to visually express these connections."
Recent exhibitions of King's work include a group show at CODA Museum in Apeldoorn, Netherlands, and a solo exhibition at Accesso Galleria in Tuscany, Italy. On view until February 28, 2020, the gallery show at Park Worldly Ancestors and Influencers features the work of our students alongside King's, in addition to work by local artists Rachel Bone and Sylvie van Helden. Work created in the Upper School digital photography and painting courses is presented in the Library Gallery. Works by first grade students are also on view.
Back to The Latest
Share
Related Posts
Park Alumnus Rahsan-Rahsan Lindsay '90, CEO Of MediaCo Holding, Returns To Park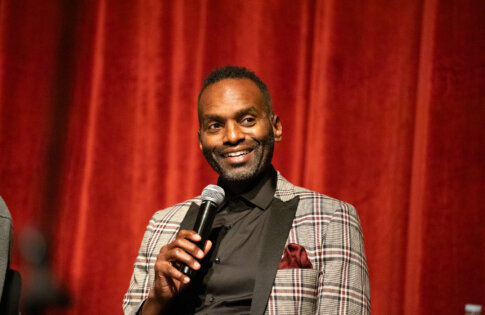 Park alumnus Rahsan-Rahsan Lindsay '90 returned to Park this week to speak with Upper School students about his career in the entertainment industry. Lindsay is the Chief Executive Officer of...
Experience Park: An Open House Event on October 7
Our "Experience Park" event introduces prospective families to Park's remarkable teaching and learning community (watch the video!) — and features interactive sessions for students and their parents.
Park's ISAMR Program Travels to Northern Canada for Annual Climate Change Research Trip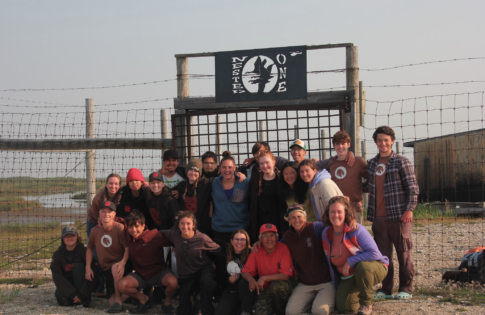 Members of the International Student-led Arctic Monitoring and Research (ISAMR) program took their annual trip to Northern Canada this summer to conduct permafrost research and study its relationship to climate...