Park Welcomes Former U.S. Attorney General Eric H. Holder Jr. as 2023 Resident Scholar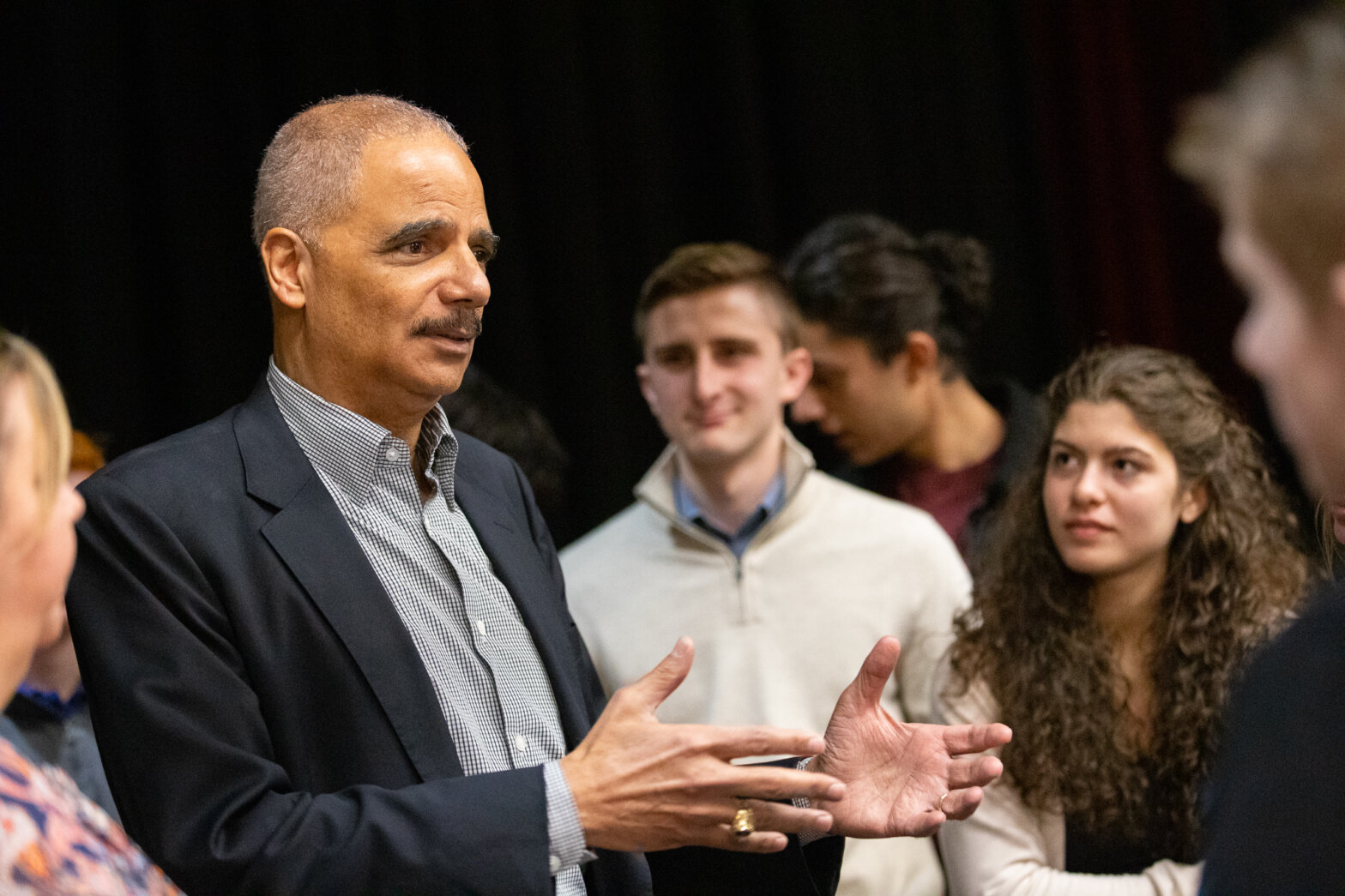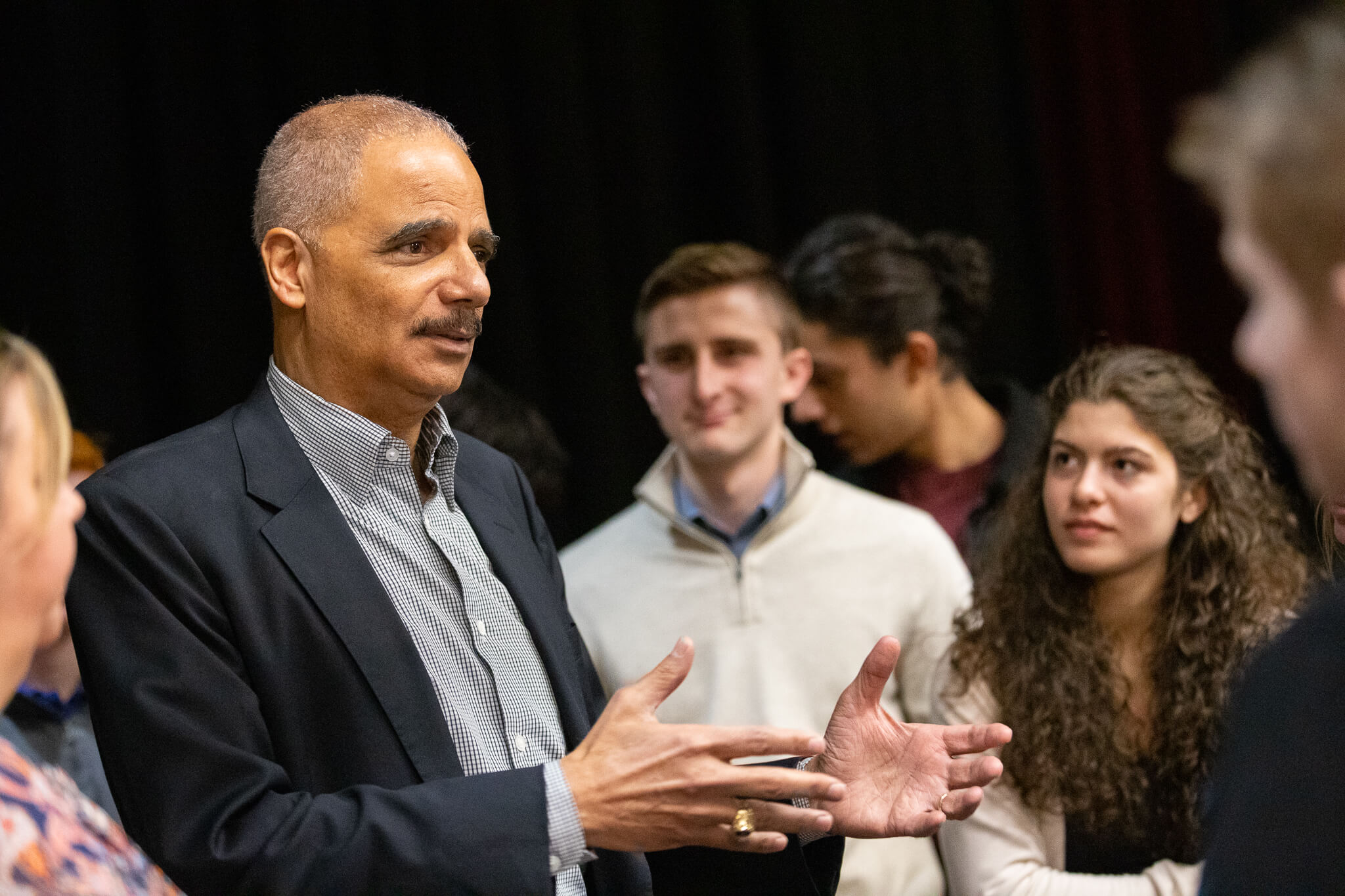 Yesterday, we welcomed former U.S. Attorney General Eric H. Holder Jr. as our 2023 Resident Scholar. During an Upper School assembly, senior Daniel Perrin joined Mr. Holder on stage and discussed a variety of topics from questions that had been previously submitted by students. Mr. Holder talked about voting rights, his time as Attorney General, his relationship with President Obama, and the current state of politics in our country, among other topics. Students also had another opportunity to ask Mr. Holder additional questions at the end of the assembly.
All Upper School students and faculty had received a copy of Mr. Holder's book, Our Unfinished March: The Violent Past and Imperiled Future of the Vote — A History, A Crisis, A Plan, donated by two families of Park alumni, prior to this week's visit.
Mr. Holder is a civil rights leader who is chairman of the National Democratic Redistricting Committee. He served as the 82nd attorney general of the United States, the first African American to hold that office.
Mr. Holder is a Partner at the law firm of Covington & Burling LLP. He served as Attorney General from February 2009 to April 2015. As the third longest serving Attorney General in U.S. history, Mr. Holder is an internationally recognized leader across a broad range of regulatory enforcement, criminal justice, and national security issues. In 2014, Time magazine named Mr. Holder to its list of 100 Most Influential People, noting that he had "worked tirelessly to ensure equal justice."
Including his tenure as Attorney General, Mr. Holder has served in government for more than 30 years, having been appointed to various positions requiring U.S. Senate confirmation by Presidents Obama, Clinton, and Reagan.
At the end of the assembly, Mr. Holder had a clear message for our students:
Don't be afraid to lead. Don't be afraid to express your views. Don't be afraid of trying to influence people to do things that are the right thing. Don't just go along. Question authority…look for those truths that actually are out there and base your actions on those principles and those truths. If you do that, if you are engaged, you can change this nation.
We are incredibly grateful to Mr. Holder for joining us yesterday morning, and to the Parents' Association for continuing to sponsor this important event for our students, as they have for more than 30 years. Read more about our Visiting Scholars program here.
Mr. Holder will join us again for a public, ticketed event on Thursday, March 23, for a conversation with journalist and author (and Park parent!) April Ryan. See more about the event here.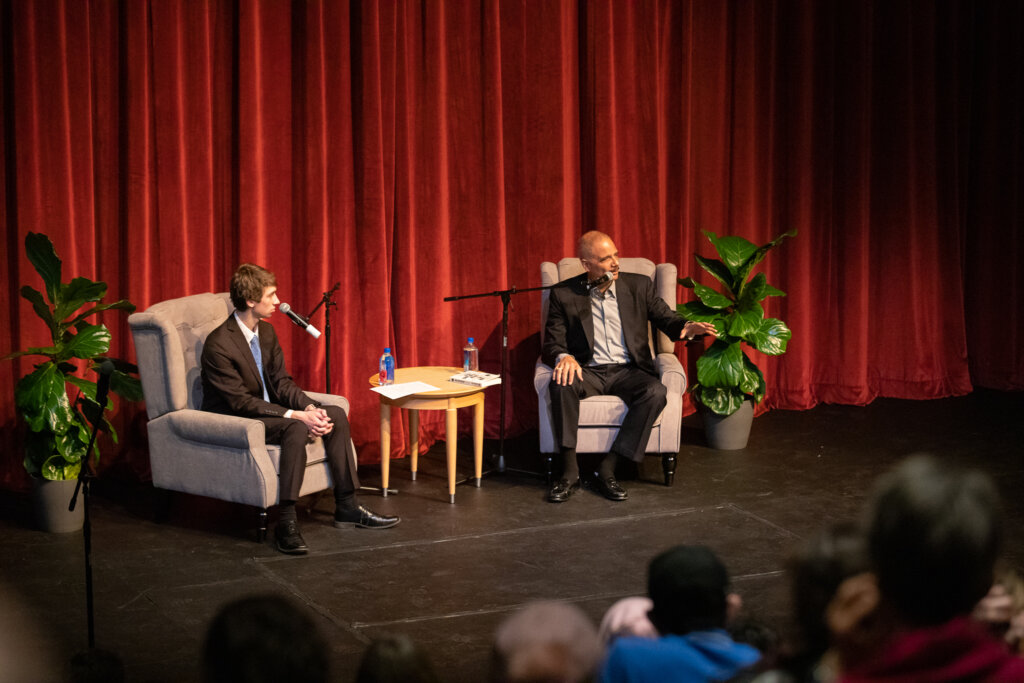 Back to The Latest
Share
Related Posts
The Promise of Park — A Campaign for The Park School of Baltimore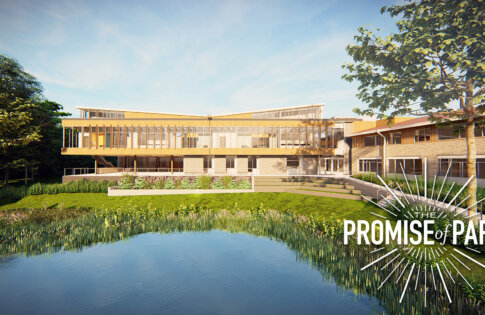 Learn about the ambitious campaign, exciting campus plans, and more!
Experience Park: An Open House Event on October 7
Our "Experience Park" event introduces prospective families to Park's remarkable teaching and learning community (watch the video!) — and features interactive sessions for students and their parents.
Park's ISAMR Program Travels to Northern Canada for Annual Climate Change Research Trip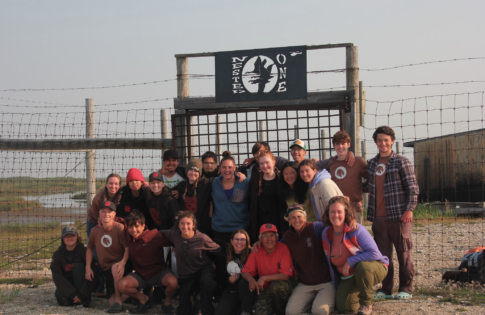 Members of the International Student-led Arctic Monitoring and Research (ISAMR) program took their annual trip to Northern Canada this summer to conduct permafrost research and study its relationship to climate...