Fall Athletics Wrap-Up — Boys' and Girls' Programs
Congratulations to our All-Conference players this season!
Bennet Abrams '17, Soccer
Timmy Barrick '17, Cross Country
Emily Berner '16, Soccer
Johnny Godon '16, Soccer
Will King '16, Soccer
Sydney Lowe '19, Field Hockey
Julia Luljak '19, Cross Country/Individual Champion
Brian Malone '17, Cross Country
Sofia Porcarelli '16, Soccer
Steven Villacorta '17, Soccer
Girls' Cross Country had an outstanding performance this season with runners dropping significant time off of their Personal Records— some dropped as much as four minutes over the course of the season. Throughout the season, Julie Luljak '19 and teammate Clara Brill-Carlat '17 led the team with top finishes, consistently placing first and second in meets. Luljak took home top honors in the championship meet, finishing first in the C Conference race. This is Luljak's first year as a Varsity runner. Brill-Carlat followed close behind with an eighth place finish. As a team, Park placed fourth in the division and will look to next year as another strong year with the majority of the team returning.
Girls' Varsity Soccer played tremendously this season. Despite suffering several injuries, the team was able to change up the roster and continue to pull out victories. Finishing 6-3 in conference and 9-6 overall, the team placed well enough to receive a first round bye and to host in the quarterfinals, where they soundly defeated Key School. The Bruins traveled to face the top-seed of the tournament, but fell in the semifinals to the eventual Conference Champions. While losing four seniors will be tough, the team is full of talent and poised to make another deep tournament run in 2016.
Girls' Tennis finished with a strong conference win over St. Paul's School for Girls in their final match of the season, sending one singles player and three doubles teams into the tournament. Our #1 singles player was unable to compete due to injury. At #1 doubles, #2 singles, and #2 doubles, Park teams received a bye sending them to the quarterfinal rounds. The Bruins fought hard but were unable to surpass stiff competition. The #3 doubles team won a decisive contest in the first round and continued to a second day of play. The team played well, leading the match at several points, but eventually fell in the third set. Players recognize that playing in the A division is tough, and they enjoyed the challenge, knowing that it makes them better. Overall it was a successful season and we will continue to compete in the A Conference next year.
Girls' Varsity Field Hockey rebounded from a tough 2014 campaign to a solid 2015 season. Freshman Sydney Lowe led the team in scoring throughout the season, and though they made a strong showing in the tournament, the team ultimately fell in the quarterfinal round. The majority of the players will return next season and are eager to build on the success of this fall.
Girls' JV Field Hockey worked exceptionally hard this season, earning the nickname of the "Mighty Nine." Each member of the team enthusiastically came to practice ready to learn and play, and while they improved significantly as individuals, they were also incredibly supportive of each other. Several girls ventured outside of their comfort zones trying out new positions for the first time and ended up being incredibly successful. The tenacity and drive from each and every member of the team made this season not only fun and productive, but also a great success. No matter what happened or what the score was, this team would always play their hardest.
Girls' Middle School Soccer was pivotal in the effort to change the mentality of athletes at Park. Despite not having a winning record, this group of girls drastically improved both individually and as a team. Some players honed in on their skills while others gained more self-confidence. As the season went on, they began to believe in themselves more and that confidence spread throughout the team like wildfire. Many players from sixth, seventh, and eighth grade stepped up and shined as leaders. Everyone was more than willing to play different positions than they were used to because of numerous injuries. Even players that were injured the majority of the season stayed committed to the team and came to practices and games to cheer on their teammates. The girls look forward to returning next season.
Girls' Middle School A Team Field Hockey ended the season with a winning record. The team was excited to play on the turf and walk off the field with a great win over Key School. There was a battle for the win in the last game against Friends; after a scoreless first half, both teams were fighting hard to get a goal. Molly Bloom '20 scored on a corner play with eight minutes to go in the second half. While Friends fought back hard, Park's defense stayed strong and held the score to 1-0. The team had a great season overall, and capped it with a win on the road.
Girls' Middle School B Team Field Hockey ended the season with a big win — first of the season. The girls not only worked hard individually to better their skill set, but also as a team, learning to work together. Each team member has significantly improved her sense of confidence and they were able to end the season on a high note.
Under the first year of guidance from new coaches, Zack Flores and Tarik Walker, and the continuing ever-reliable direction of Roger Seidenman '85, Boys' Varsity Soccer embraced a new journey that turned out to be very successful, despite being littered with injuries. Although they came up just short of making the MIAA B-Conference Championship, the boys laid the groundwork for what hopes to be a solid run the next few years. Finishing 8-8 in conference does not tell the entire story, one that consisted of an exciting start before injuries and a grueling schedule brought the boys down to earth. But the team was able to see the big picture, they got a little healthier as playoffs approached, and traveled on the road to upset #4 seeded Gerstell Academy in a quarterfinal match. The next stop was Severn, where the boys came up just short, losing 3-1 in a valiant effort to the eventual champions. The team received amazing support all season long from parents, and the arrival of a busload of student fans at the semifinal game at Severn immediately changed the atmosphere and raised everyone's spirits. While the seven graduating seniors will be missed next year, their dedication and leadership will guide their younger teammates moving up from the JV team. Captains Will King and Johnny Godon, as well as Eli Friedman, Jason Sangiamo, Hank Zerhusen, Jordan Abel, and Andrew Hsaio have left the program in good shape.
Boys' JV Soccer wrapped up a successful season filled with highs, lows, and more importantly, a great deal of growth and progression. They capped things off with a 2-1 victory over Friends School on Kelly Field Turf, reversing a 2-1 loss earlier in the season. The team worked incredibly hard throughout the season despite facing a number of challenges, including losing four players who were called up to bolster the Varsity Team's roster. They finished with a final record of 9-5-2 overall and 7-4-2 in the MIAA B Conference. The team's relentless effort is illustrated not only by the victory over Friends, but also in their 1-1 draw against Severn School after falling short earlier in the season 3-1. The team has truly earned their team slogan (which they've been screaming throughout the Athletic Center all season): JV Never Stops!
Boys' Varsity Cross Country finished third overall in the MIAA B Conference in the Championship Meet at Stevenson University. Three members of the team placed second, third, and eleventh out of 53 runners.
Middle School Boys' A Team Soccer finished with a game against Beth Tfiloh. The team spent a significant amount of time throughout the season mirroring strategies implemented on the JV level to prepare players for next season. Adopting the Middle School program as his own after moving back from Chicago in September, Alumnus Ty Taborn '06 coached this past season and brought a new level of excitement to the field.
Middle School Boys' B Team Soccer finished a season marked by significant progress as was evident in a 3-1 victory over Friends School.
Lower School Boys' Soccer capped off their season with Part II of their Brown & White game series on Kelly Field. The season also featured two incredibly strong performances against Jemicy School
Middle School Coed Cross Country finished the season at McDonogh. The team also previously held a successful home meet at Sugar Campus.
Back to The Latest
Share
Related Posts
Park Alumnus Rahsan-Rahsan Lindsay '90, CEO Of MediaCo Holding, Returns To Park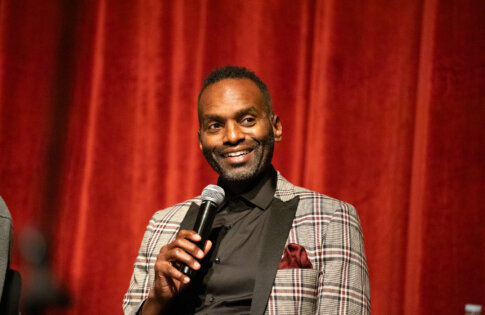 Park alumnus Rahsan-Rahsan Lindsay '90 returned to Park this week to speak with Upper School students about his career in the entertainment industry. Lindsay is the Chief Executive Officer of...
Experience Park: An Open House Event on October 7
Our "Experience Park" event introduces prospective families to Park's remarkable teaching and learning community (watch the video!) — and features interactive sessions for students and their parents.
Park's ISAMR Program Travels to Northern Canada for Annual Climate Change Research Trip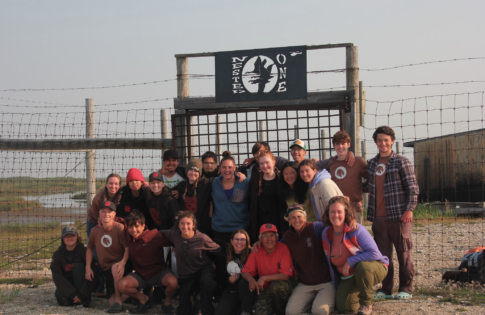 Members of the International Student-led Arctic Monitoring and Research (ISAMR) program took their annual trip to Northern Canada this summer to conduct permafrost research and study its relationship to climate...