Educator and Diversity Consultant Rosetta Lee Visits Park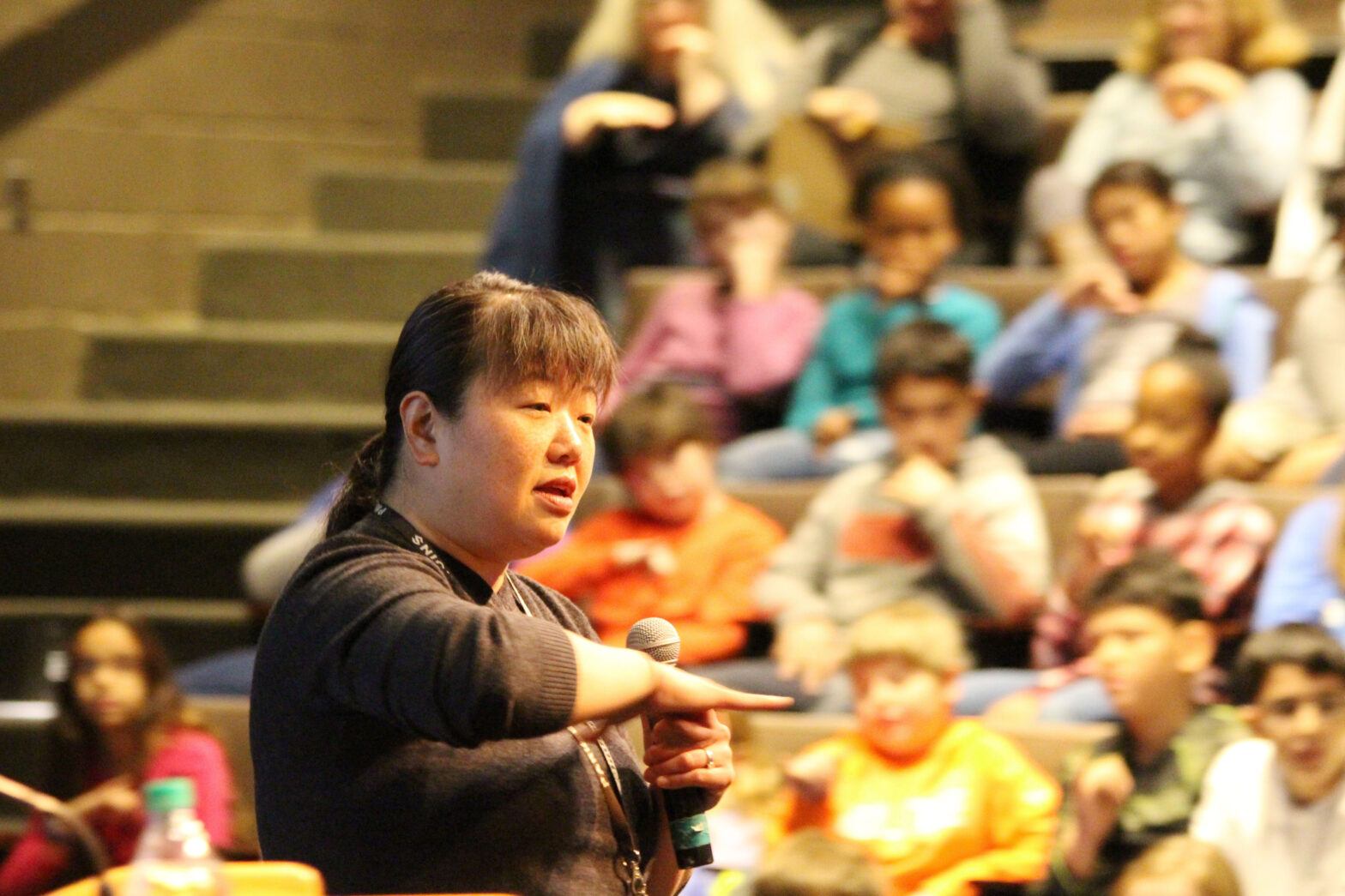 Experienced educator and diversity consultant Rosetta Lee was on campus this week working with students and faculty in Grades 3–12. A middle school science teacher at the Seattle Girls' School, Rosetta is a self-described social justice activist. In addition to teaching, which she's passionate about, she travels around the country working with both children and adults, driven toward empowering youth to make a better future for themselves and their communities. At the same time, she works with adults to help create inclusive communities that will empower youth of all races, ethnic origins, genders, abilities, sexual orientations, and other identities.
"What I love to do most of all is talk to young people," Lee said in each of her presentations to Lower, Middle, and Upper School students. "Young people have a sense of curiosity in the world and an optimism that something can be done." Through interactive presentations, Lee asked audience members to discuss or reflect with the person sitting next to them, offer examples or definitions as she worked her way around the room calling on eager students, or participate in division-wide exercises, but only to their comfort level. She offered engaging examples and powerful statements, giving students much to think about.
Topics of discussion varied for each division: Lower Schoolers considered conflict and bullying, Middle School discussed navigating ouch moments (and having courageous conversations), and Upper School students worked through identity and inclusion. Lee also worked with the principals and faculty in separate sessions, and had an opportunity to talk to students in smaller groups at lunch and dinner.
Sophomore Leah Genth thought that Lee was a great speaker — captivating in person. "She was able to easily balance talking about her own life story, and also having the discussion be interactive and having us make it personal to ourselves. It was a really great assembly."
In discussing identity, Lee made it clear that there are no two people in the audience who identify exactly the same. Her hope is to make a world in which everyone applauds each other's differences, rather than hiding who they really are. In her closing remarks to Upper Schoolers, she implored students to "make sure it's you defining who you are rather than letting the world define you."
Back to The Latest
Share
Related Posts
Experience Park: An Open House Event on October 7
Our "Experience Park" event introduces prospective families to Park's remarkable teaching and learning community (watch the video!) — and features interactive sessions for students and their parents.
Park Students Return to Campus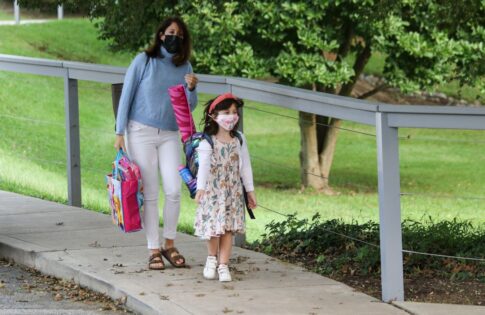 While Park students began the school year in an all-distance learning format due to the prevalence of COVID-19 in the greater Baltimore area, the school was able to begin a...