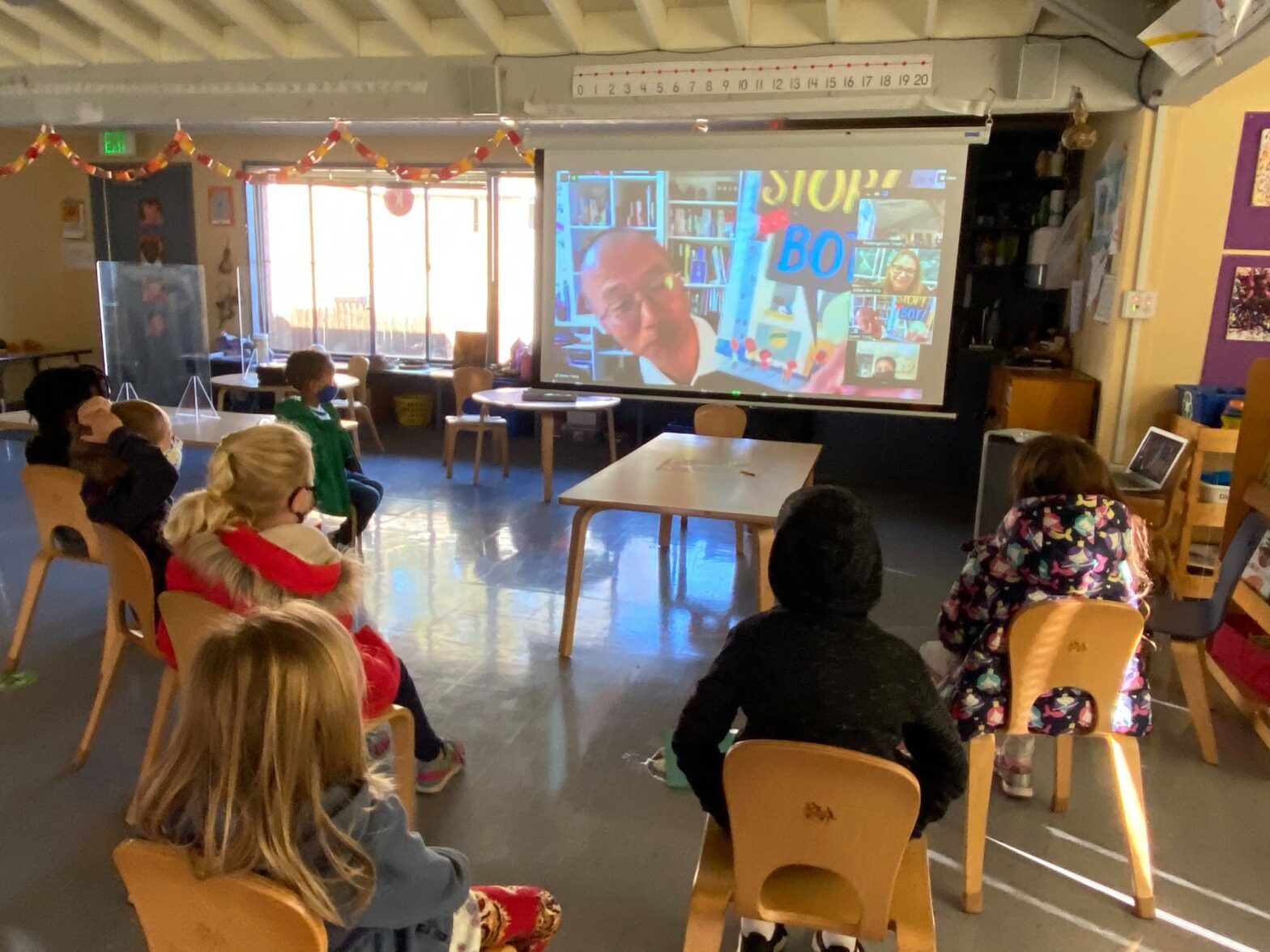 Park welcomed author and illustrator James Yang for two virtual visits with our Lower School students today. In the morning, the entire Lower School was invited for an interactive read-aloud of his latest book Stop! Bot!, the 2020 Geisel award winner for the most distinguished American book for beginning readers.
In the afternoon, Yang worked with our Kindergarten through second grade classrooms, leading them through a collage demonstration. Students then created their own city scapes using simple cutout shapes and drawings.
Yang has won over 250 awards for design and illustration. He has taught and lectured at a variety of institutions, including SVA, Parsons, FIT, and SCAD, and was an executive board member for ICON, a biennial illustration conference. His book, Bus! Stop! was selected as an outstanding picture book by The New York Times, and his prize-winning work has appeared in many magazines and newspapers, including Graphis, Newsweek, Forbes, Fortune, the New York Times, and the Wall Street Journal.
Back to The Latest
Share
Related Posts
Park Welcomes the 2020 Diana Lee Fox '75 Resident Artist, Warren King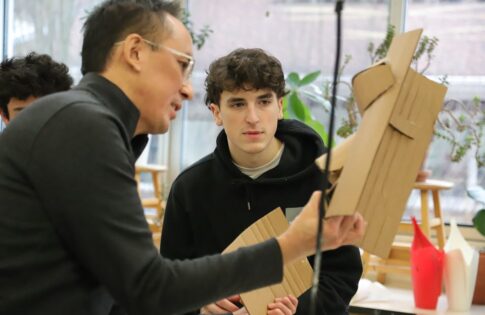 This week, we were pleased to welcome our 2020 Diana Lee Fox '75 Resident Artist, Warren King. The program was started in 1981 to honor Diana's memory. Through the Fox family's...