Civic Engagement and Service Learning in the Lower School

Civic Engagement and Service Learning opportunities in the Lower School seek meaningful connections with curriculum. These experiences teach students about the value of service, link them to their communities and organizations working to advocate for those communities, and support a developing understanding of respect, responsibility, and social justice.
Pre-kindergarten and Kindergarten
Students engage in collections for the Viva House Food Pantry and the free store at Paul's Place Outreach Center. Through discussions with fourth graders and teachers, children gain context for their donations.
First Grade
Since 2014, first graders have worked with residents at Trinity House, an apartment complex for senior citizens in nearby Towson, Maryland. This partnership allows students to practice reading and meet senior citizens from outside of their own community. In addition, the partnership allows Trinity House residents to volunteer their time to support the students. The program helps address a strategic goal, established by Trinity House, of encouraging more active lifestyles for residents.
Second Grade
The second grade students have connected civic engagement experiences to their study of clean water. They visit the Johns Hopkins University's Center for a Sustainable Future Food System Lab at Cylburn Arboretum and the Inner Harbor for the Healthy Harbor Eco-Tour. These experiential learning opportunities allow students to learn about sustainable practices, water quality, hydroponic farming, and the water cycle. The second grade, with help from the Food System Lab, now maintains a small aquaponics system at school and has engaged in advocacy around legislation related to clean water.
Third Grade
Third graders have learned about homelessness and sustainability through service. Working with Weinberg Housing and Resource Center as a connection to their study of survival and basic needs, students have engaged in art projects (creating origami hearts, cards, and holiday ornaments) that are distributed to residents, and supply drives for toiletries for use by WHRC residents and guests. Students have also led terra-cycle and anti-idling efforts (learn more about these efforts here).
Fourth Grade
As part of the fourth grade curriculum, which studies power and civil rights, students lead the longstanding Viva House-Park partnership. Each class takes responsibility for two collections throughout the year and educates other students and the school community at large about the work of Viva House, a soup kitchen and food pantry in Southwest Baltimore, and how food bags help meet the needs. Each student visits Viva House in the fall to visit the neighborhood, to meet the Viva House founders, and to hear about the needs of their neighbors.
Fifth Grade
Fifth grade students harvested sweet potatoes at Rock Rose City Farm and learned about food insecurity as it relates to access to healthy food. This work supports local food pantries and increases their ability to provide fresh produce to clients.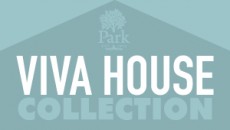 Viva House Collection
Donate Food. Contribute to the upcoming food drive. Donate an entire bag or just a few items.