Upper School English Teacher Angela Balcita's NYT Modern Love Essay Performed by Sarah Silverman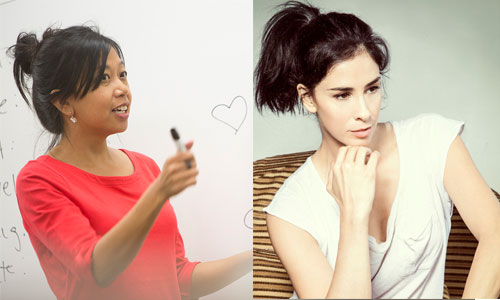 Ten years ago, Upper School English teacher Angela Balcita wrote an essay for The New York Times' Modern Love column entitled "Beneath the Modest Alter Ego, I See My Superhero" about receiving a kidney transplant from her boyfriend. Recently, an NPR radio station out of Boston (WBUR) decided to use past essays from the column and make them into podcasts with performances by celebrities. This week, WBUR selected Angela's essay to feature, and comedian Sarah Silverman performs the piece. Afterward, Angela and her husband Chris give the audience an update about life after the original piece was published.
A huge congrats to Angela!
To listen to the podcast:
WBUR: http://www.wbur.org/2016/04/27/i-see-my-superhero-modern-love
itunes: www.itunes.com/modernlove
NYT: http://www.nytimes.com/2016/04/27/fashion/the-modern-love-podcast-i-see-my-superhero.html?_r=0
Photo: Angela Balcita and comedian Sarah Silverman (right).
Back to The Latest
Share
Related Posts
Fourth Grade Teacher Ali Baran Presents at 2023 NAIS Annual Conference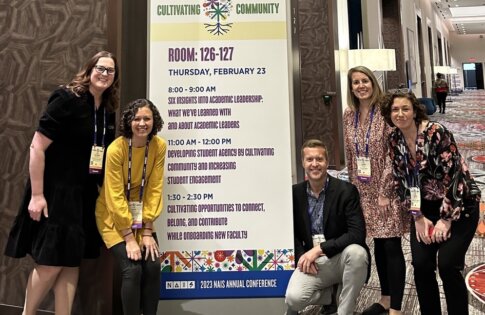 Lower School fourth grade homeroom teacher Ali Baran (pictured far right) presented at the National Association of Independent Schools (NAIS) Annual Conference this year, which took place in Las Vegas...
Lower School Librarian Laura Amy Schlitz Reviews Lois Lowry's Latest Book for the NY Times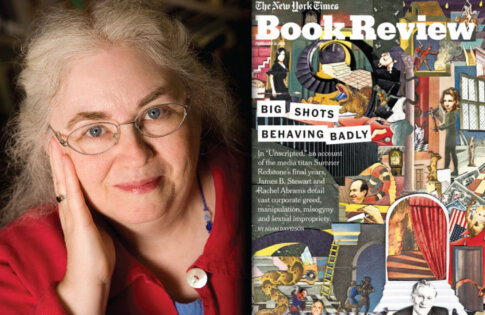 Newbery Medal-winning author and Park Lower School librarian Laura Amy Schlitz reviewed a new book by renowned children's author Lois Lowry (Number the Stars, The Giver) in yesterday's New York Times. Read Laura's full...