Upper School English Teacher Angela Balcita's NYT Modern Love Essay Performed by Sarah Silverman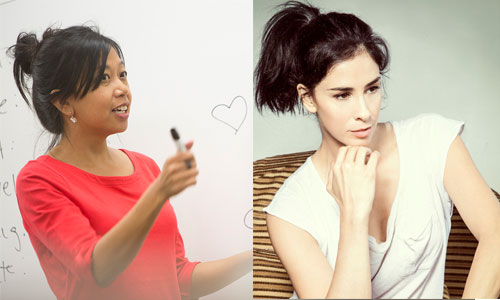 Ten years ago, Upper School English teacher Angela Balcita wrote an essay for The New York Times' Modern Love column entitled "Beneath the Modest Alter Ego, I See My Superhero" about receiving a kidney transplant from her boyfriend. Recently, an NPR radio station out of Boston (WBUR) decided to use past essays from the column and make them into podcasts with performances by celebrities. This week, WBUR selected Angela's essay to feature, and comedian Sarah Silverman performs the piece. Afterward, Angela and her husband Chris give the audience an update about life after the original piece was published.
A huge congrats to Angela!
To listen to the podcast:
WBUR: http://www.wbur.org/2016/04/27/i-see-my-superhero-modern-love
itunes: www.itunes.com/modernlove
NYT: http://www.nytimes.com/2016/04/27/fashion/the-modern-love-podcast-i-see-my-superhero.html?_r=0
Photo: Angela Balcita and comedian Sarah Silverman (right).
Back to The Latest
Share
Related Posts
Lower School Librarian Laura Amy Schlitz Publishes 9th Children's Book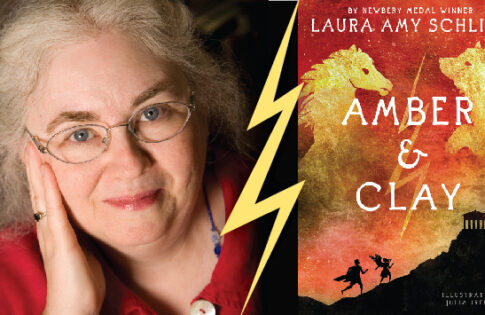 Newbery Award-winning author and Park Lower School librarian Laura Amy Schlitz publishes her ninth children's book this month. Amber and Clay, available March 9, blends verse, prose, and illustrated archaeological...
Park Students Return to Campus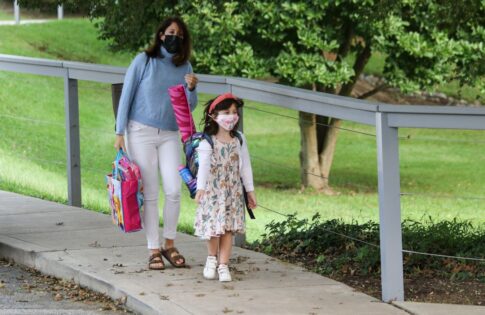 While Park students began the school year in an all-distance learning format due to the prevalence of COVID-19 in the greater Baltimore area, the school was able to begin a...
The Park School of Baltimore's Anti-Racism Action Plan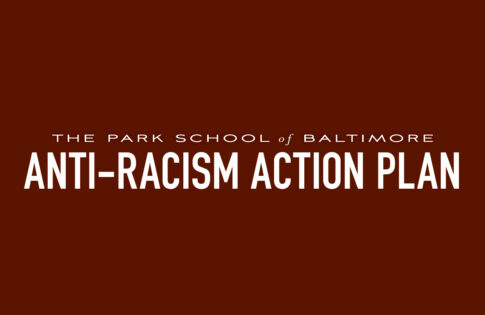 Today, Head of School Dan Paradis and Director of Diversity, Equity, and Inclusion Courtney Rollins sent an email to the Park community sharing the release of the school's Anti-Racism Action...