Upper School Biomedical Research Class Partners with Johns Hopkins Biomedical Engineering
Check out this story from the Johns Hopkins Department of Biomedical Engineering about a recent visit from students in Park's Biomedical Research Methods science class!
Taught by science teacher Carla Guarraia, the Upper School Biomedical Research science elective is centered on experimentation, reading, and writing scientific literature. Field trips offer students first hand observation of partner research labs, and essential opportunities to interact with researchers, reinforcing the patience and perseverance necessary to do interesting work both in this course, and outside of Park.
Experiences such as this help prepare Park students for the rapidly changing climate of science.
Read the story here: https://www.bme.jhu.edu/news-events/news/bringing-textbook-life-high-school-students-spend-day-johns-hopkins-bme/
Back to The Latest
Share
Related Posts
Upper School Ceramics Club Raises Scholarship Funds for Arts for Learning Maryland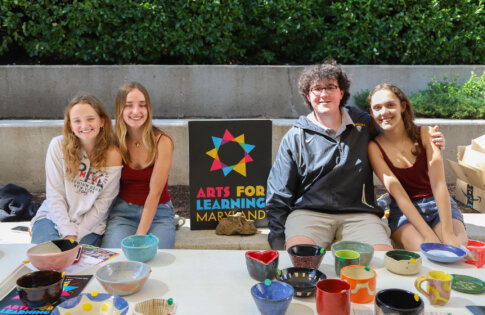 Members of the Ceramics Club, an Upper School co-curricular activity, recently hosted a pottery sale for attendees of the All School arts show reception, selling pieces they had made. Club...
Five Park Seniors Commit to Compete at Collegiate Level Next Year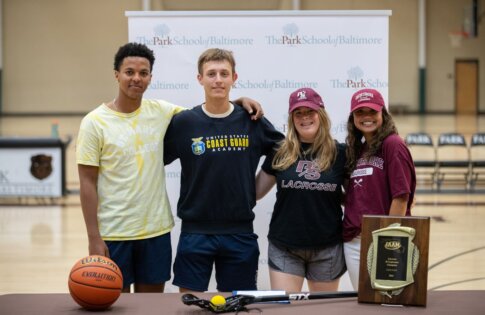 A huge congratulations to our five seniors who have committed to compete at the collegiate level next year! Strive on, Bruins! Noah Heller – Coast Guard Academy • Lacrosse Savannah...
Park Competes in AVAM's Kinetic Sculpture Race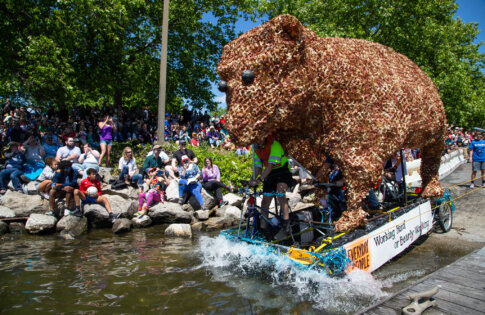 On Saturday, Park competed in the American Visionary Art Museum's annual Kinetic Sculpture race through downtown Baltimore. It was a beautiful day to trek 15 miles through city streets and...