The 2015 National Kids Philosophy Slam challenged students from around the country to answer the question: "Violence or Compassion: Which has a greater impact on society?" A panel of philosophy judges considered entries from high school students throughout the United States. Park junior, Campbell Knobloch, was selected as the third place finalist nationally, and junior, Ross Greenberg, placed fourth nationally! Click here to read Campbell's essay and here to read Ross' essay.
Both students are tutors in the Michael Cardin '85 Writing Center. After training in Writing Practicum (a semester elective), Student Tutors staff and run the writing center. Tutors work with Lower, Middle, or Upper School writers in a variety of settings, including one-on-one conferences and small workshop groups. They attend regular staff meetings to debrief and to discuss and practice their tutoring skills.
About Writing Practicum: Writing Practicum is an intensive writing workshop that also prepares students to teach writing. In the Practicum, students write and revise creative non-fiction — in recent years assignments have included best earth memory, favorite song analysis, satire, New Yorker-style profile, film review, travelogue, and college essay — as well as stories, poems, and A.P.-style persuasive essays. The focus throughout is on the process of writing, and students learn — through reading, discussion, role-playing, and lots of practice — the techniques of effective peer tutoring.
About The National Kids Philosophy Slam: The mission of the National Kids Philosophy Slam is "to give kids a voice and to inspire kids to think by unlocking their intellectual and creative potential through a unique and powerful philosophical forum." This unique program allows kids to grapple with life's big issues in an accessible format, as younger students answer philosophical questions through artwork, poetry and music. More info: http://www.philosophyslam.org/
Back to The Latest
Share
Related Posts
Tenth Grade Studies Soil Science Out in the Field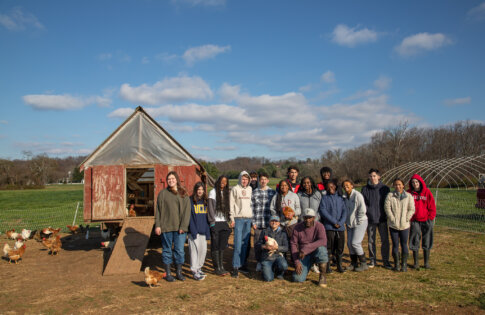 Tenth Grade science (Core 10) took their laboratory on the road this week to study the impact of farming and saltwater intrusion on Maryland soil. Each of the seven classes...
Visual Arts Chair Christine Tillman Featured in BmoreArt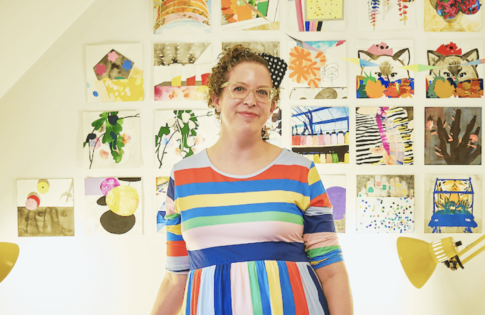 Park School's Pre-K-12 Visual Arts Chair and Upper School Visual Arts Teacher Christine Buckton Tillman was featured in BmoreArt this week. The in-depth interview covered art education, the Baltimore art...
Park Welcomes 2023-24 Scholar Applications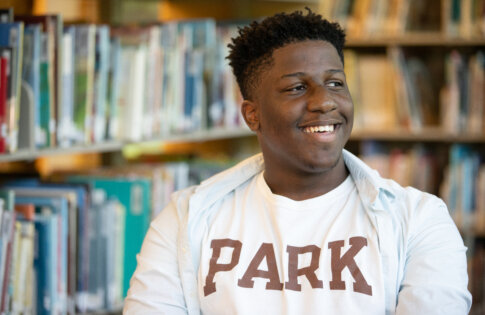 Malone Scholars (Entering Grades 7–10) & Rothman Scholar (Entering Grade 9) The Park School's robust Tuition Assistance program is funded by a variety of sources including the The Park Fund (the...