Summer Civic Engagement Corps Program Explores Food Insecurity & Urban Farming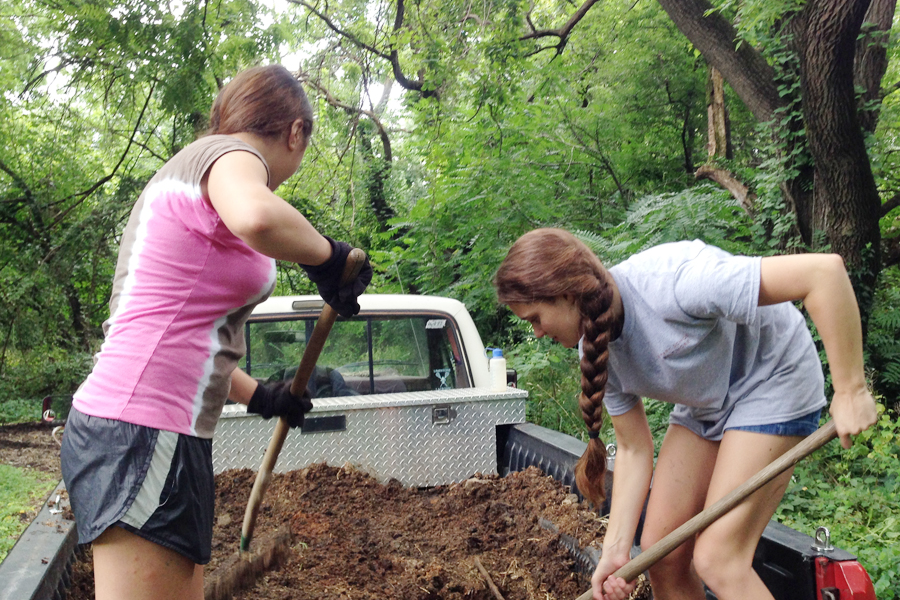 As part of the Park Summer Civic Engagement Corps program, 15 Upper School students contributed their time and energy to a number of hands-on service projects in the Baltimore community, and were able to build an understanding of the ways organizations work to address the needs of residents. Participants worked with their peers and Park staff on projects that met the specific needs of each organization. On-site experiences were complemented by discussion and quiet reflection, allowing students to place their work within a larger context.
Director of Civic Engagement and Service Learning Rommel Loria led the program, which was divided into two one-week sessions focusing on different organizations. The first week of the program included exploration of issues related to food insecurity and how organizations such as soup kitchens, outreach programs, and food pantries work to address them. Students volunteered at Helping Up Mission, Paul's Place, and the Maryland Food Bank, experiencing food insecurity from different angles. At the Maryland Food Bank, students packaged prepared food—hundreds of pounds of chicken and potato soup—for families throughout Maryland, illustrating the scope of the problem and the hard work underway to meet the need.
In the second week the group learned about urban farms in Baltimore and food issues facing the community, and worked on projects at farms throughout the city. They built cucumber trellises, removed dead plants, and helped with composting, planting, and weeding. At Boone Street Farm, Park teens collaborated with Youthworks teens on a project to help the farm promote its food sales, which was a great opportunity to interact with other members of the community. Additional locations included Rockrose City Farm and Garden, Hidden Harvest Farm, Real Food Farm, and Charm City Farms.
Back to The Latest
Share
Related Posts
Tenth Grade Studies Soil Science Out in the Field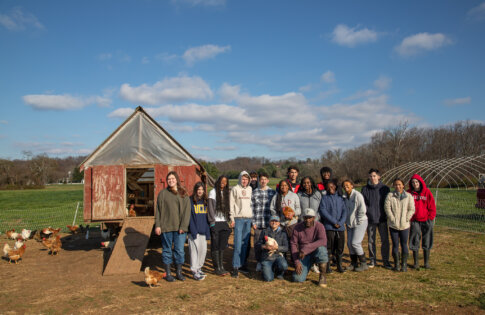 Tenth Grade science (Core 10) took their laboratory on the road this week to study the impact of farming and saltwater intrusion on Maryland soil. Each of the seven classes...
Visual Arts Chair Christine Tillman Featured in BmoreArt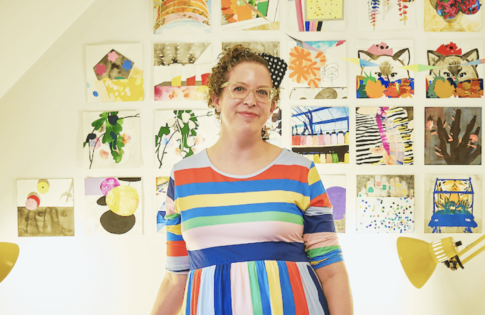 Park School's Pre-K-12 Visual Arts Chair and Upper School Visual Arts Teacher Christine Buckton Tillman was featured in BmoreArt this week. The in-depth interview covered art education, the Baltimore art...
Park Welcomes 2023-24 Scholar Applications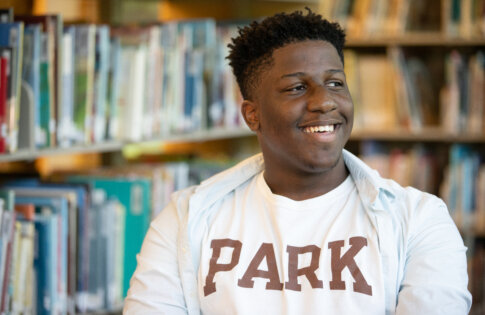 Malone Scholars (Entering Grades 7–10) & Rothman Scholar (Entering Grade 9) The Park School's robust Tuition Assistance program is funded by a variety of sources including the The Park Fund (the...