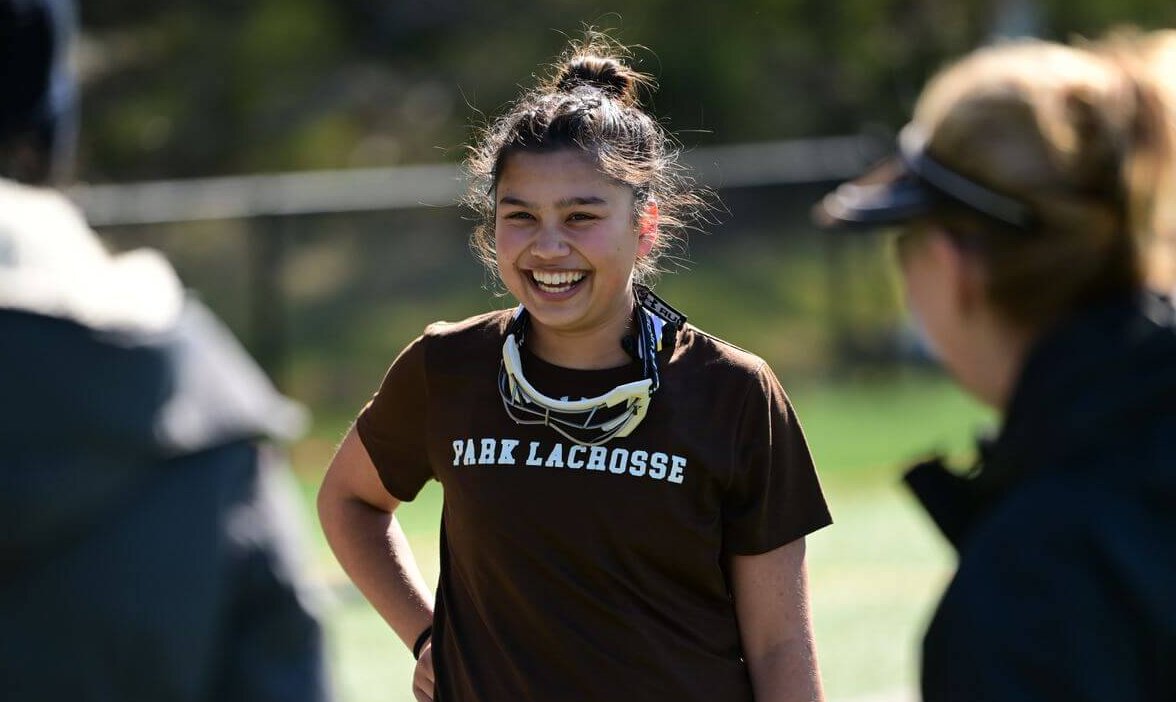 Congratulations to senior Ridgely Smith on being selected to receive the 2023 IAAM Sportsmanship Award! A multi-sport athlete at Park, Smith will be heading to Swarthmore College in the fall to play lacrosse.
Director of Athletics for the Girls' Program, Robin Cardin Lowe '84, was quoted in the awards announcement, saying that Smith is "the kindest and most authentic student-athlete I have had the privilege to work with in 27 years.

"(Smith) finds the positive in every situation and celebrates her teammates constantly and consistently…She applauds her opponents for their hard work and success and for pushing her to be the best she can be.
"Ridgely's committed to bringing her best self each and every day, whether in the classroom, on athletic field or cross country course, meeting with teachers, running a club, hanging with friends, or with her family. Her energy and positivity is like no other, as is her moral compass."
The Interscholastic Athletic Association of Maryland (IAAM) is an organization consisting of 31 private and parochial schools in and around the Baltimore Metro area, including five counties and Baltimore City, which participate in girls' interscholastic sports. The IAAM oversees over 400 varsity and junior varsity teams in 14 sports, with over 8,000 young women having the opportunity to participate in sanctioned athletic programs.
Read the full article here.  
Back to The Latest
Share
Related Posts
Fifteen Park Students Named All-Conference for Spring Season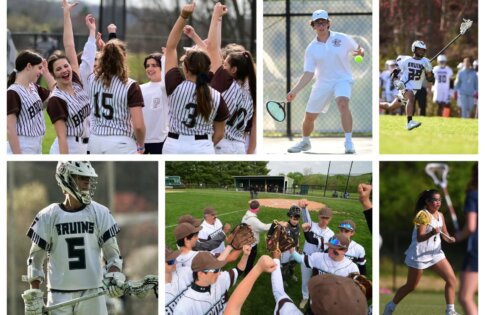 Fifteen Park students were named IAAM and MIAA All-Conference players this 2023 spring season! Congratulations to our players, coaches, families, and athletic directors — and thank you for your amazing...
Five Park Seniors Commit to Compete at Collegiate Level Next Year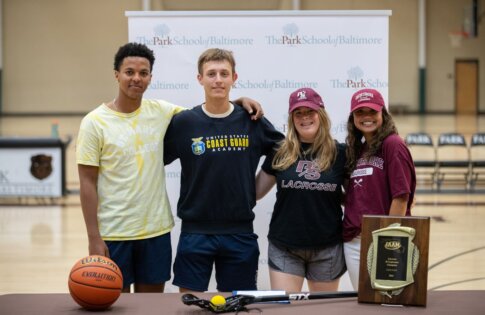 A huge congratulations to our five seniors who have committed to compete at the collegiate level next year! Strive on, Bruins! Noah Heller – Coast Guard Academy • Lacrosse Savannah...