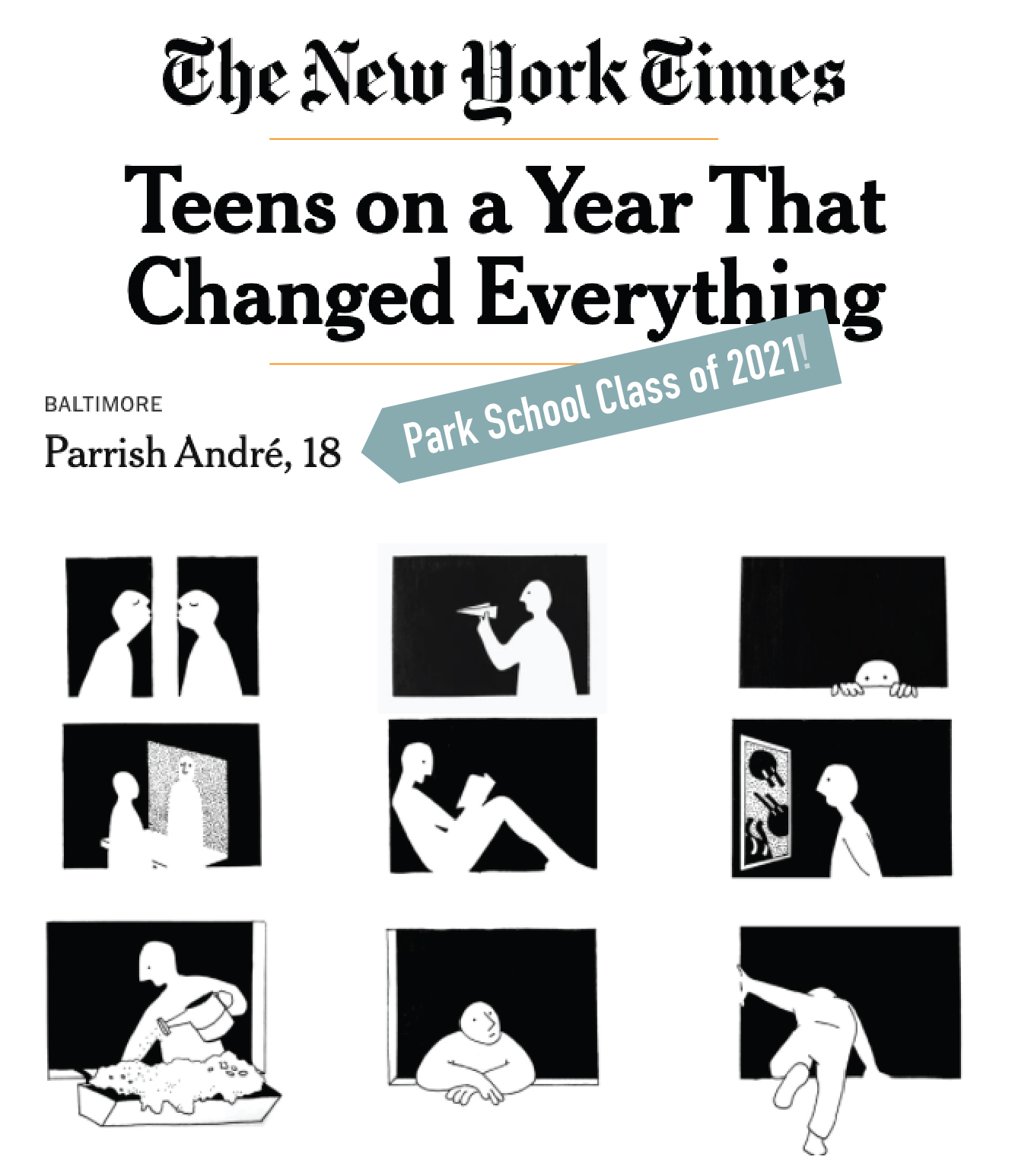 "For some, it was a time of reflection. For many, it was a dark period of isolation. For a generation, it was a defining collective experience."
Park senior Parrish André was featured in today's print edition of the New York Times, responding to the question, "What has it been like to be a teenager during the first year of a historic pandemic?" The Times received 5,500 responses, and her artwork was one of a handful of submissions chosen for publication.
See the digital edition here: https://www.nytimes.com/2021/03/08/learning/teens-pandemic-art.html?referringSource=articleShare
Back to The Latest
Share
Related Posts
Tenth Grade Studies Soil Science Out in the Field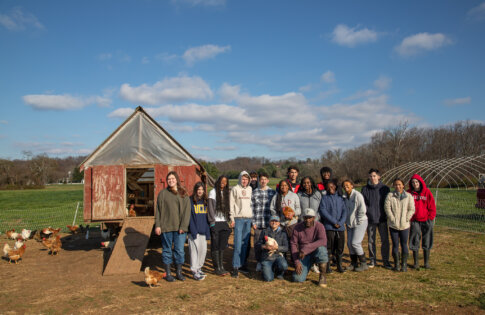 Tenth Grade science (Core 10) took their laboratory on the road this week to study the impact of farming and saltwater intrusion on Maryland soil. Each of the seven classes...
Visual Arts Chair Christine Tillman Featured in BmoreArt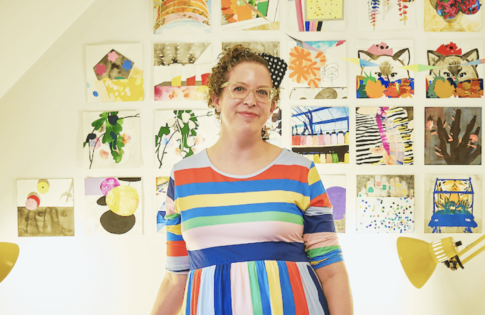 Park School's Pre-K-12 Visual Arts Chair and Upper School Visual Arts Teacher Christine Buckton Tillman was featured in BmoreArt this week. The in-depth interview covered art education, the Baltimore art...
Park Welcomes 2023-24 Scholar Applications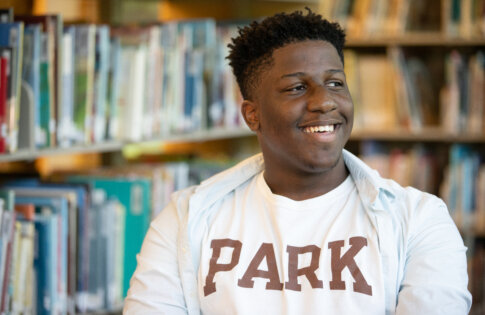 Malone Scholars (Entering Grades 7–10) & Rothman Scholar (Entering Grade 9) The Park School's robust Tuition Assistance program is funded by a variety of sources including the The Park Fund (the...