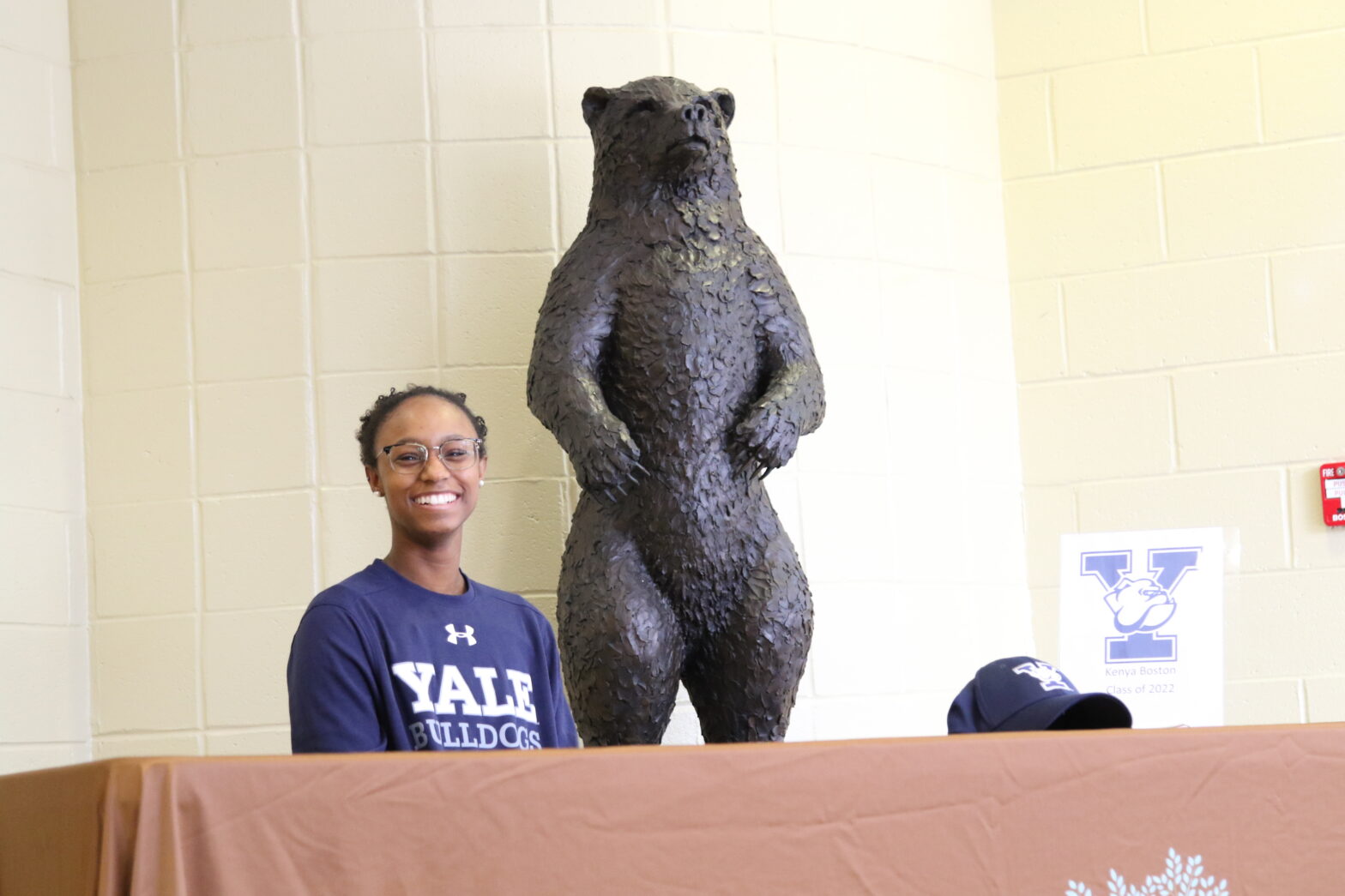 Kenya Boston '18 has committed to play lacrosse at Yale University next year — congratulations, Kenya! The Yale Bulldogs play at the NCAA Division I level as part of the Ivy League conference.
A four-year Varsity Lacrosse player at Park, Kenya was quickly recognized as a talented and committed member of the team. "As a freshman, she displayed ambidextrous skills, speed, and composure," says Robin Lowe '84, Director of Athletics for the Girls' Program and Kenya's Varsity Lacrosse coach. "She immediately became a 'go-to player' and propelled our team forward. Over her career, she has continued to grow her game and leadership skills. And now we hope she will end her career with a Championship Season!"
Interested in the combination of the high level of academics and athletics at Yale, Kenya knew after her first visit that she wanted to attend the school. "I loved the environment of New Haven and the campus, and I got great vibes from the team and coaching staff," Kenya said. "I'm excited to get to know my teammates and the campus, and to choose classes that will eventually help me find my major and career path. Overall, I'm looking forward to playing lacrosse while also getting an excellent education."
Kenya believes Park has helped prepare her to be a student-athlete in a Division I program next year. "Along with offering the same type of academic rigor as Yale, Park offers the opportunity to play on a competitive varsity team that requires immense dedication. And I love the team camaraderie that the Park athletic program seems to obtain regardless of sport and season. Because of that, everyday of lacrosse season I look forward to, and enjoy, going to practice and playing with my teammates. I hope to carry that feeling with me in college."
Good luck at Yale, Kenya!
Back to The Latest
Share
Related Posts
Senior Ridgely Smith Receives 2023 IAAM Sportsmanship Award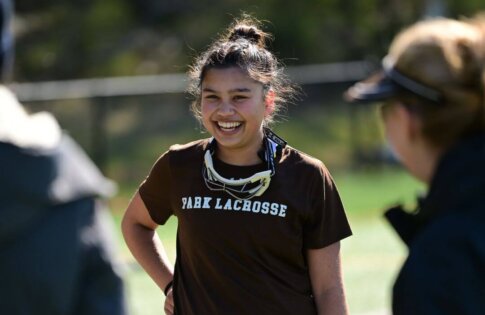 Congratulations to senior Ridgely Smith on being selected to receive the 2023 IAAM Sportsmanship Award! A multi-sport athlete at Park, Smith will be heading to Swarthmore College in the fall...
Fifteen Park Students Named All-Conference for Spring Season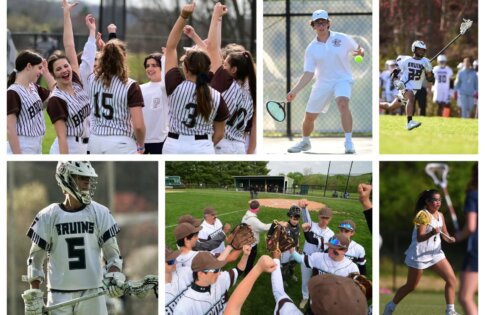 Fifteen Park students were named IAAM and MIAA All-Conference players this 2023 spring season! Congratulations to our players, coaches, families, and athletic directors — and thank you for your amazing...
Five Park Seniors Commit to Compete at Collegiate Level Next Year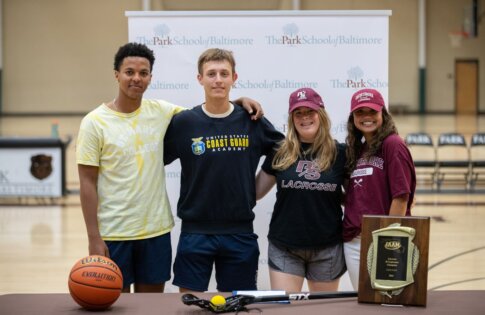 A huge congratulations to our five seniors who have committed to compete at the collegiate level next year! Strive on, Bruins! Noah Heller – Coast Guard Academy • Lacrosse Savannah...