Senior Anna Connors Selected as a University of North Carolina Morehead-Cain Scholar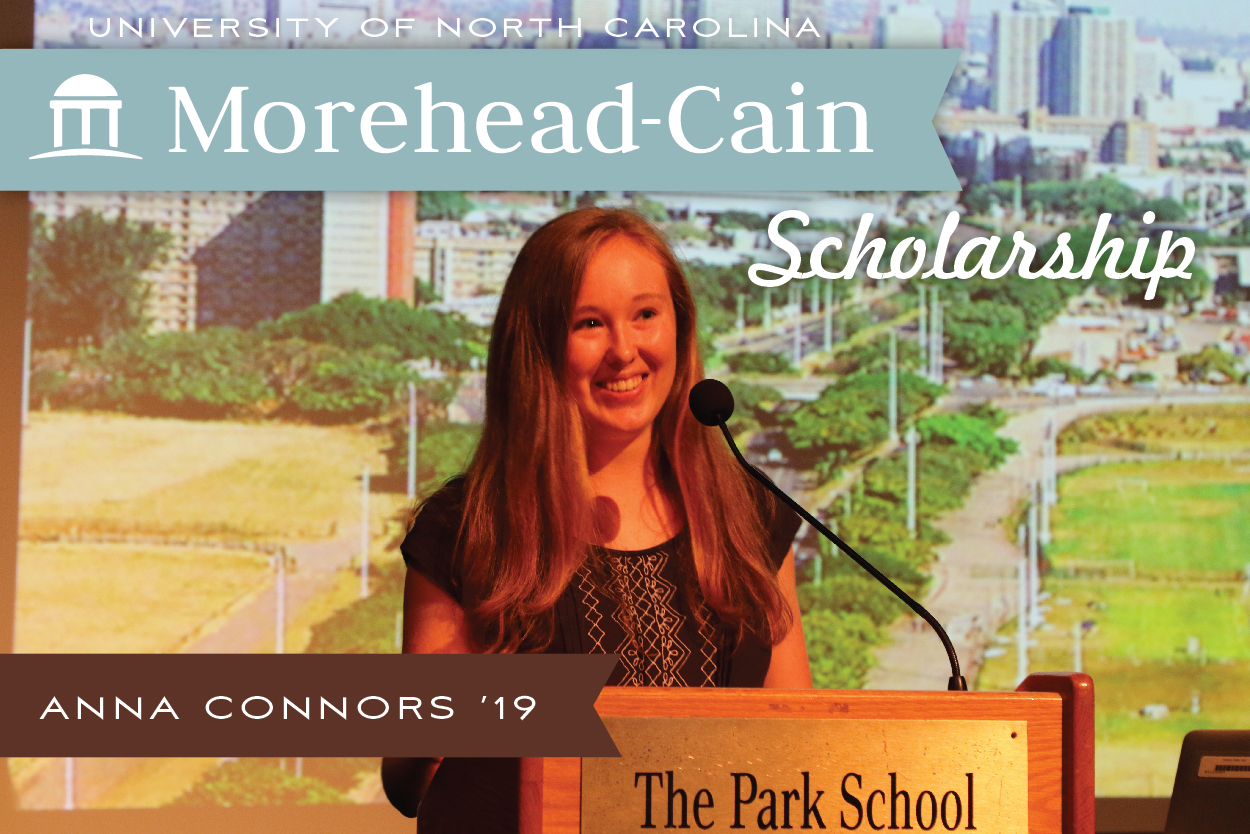 Congratulations to Park Senior Anna Connors on being selected as a University of North Carolina Morehead-Cain Scholar! The Morehead-Cain Foundation accepted fewer than four percent of candidates this year, placing Anna among a strong and select group. This was Park's first school year as a nominating partner with the program.
The Morehead-Cain Foundation is the first merit scholarship program established in the United States, founded at the first public university in the United States. It is the first to envision and implement a strategic summer enrichment program and, most recently, the first to designate a fund for discovery for each of their scholars. Established in 1945 and inspired by the Rhodes Scholarship at Oxford University, the purpose of the Morehead-Cain Foundation is to "identify and invest in promising leaders, challenging them to have a profound impact on the people and pursuits that define their lives."
The program is fully funded all four years, including four distinct summer experiences. But before enrolling as a full-time student at the University of North Carolina, Anna will be taking a gap year to study abroad next year. Morehead-Cain scholars are encouraged to consider an international gap year before beginning their college journey, and the program partially funds these expeditions, believing that gap years that include global experiences broaden perspectives, adding exponentially more value to the college experience (when it begins).
Excited for opportunities awaiting her at the University of North Carolina, and beyond, Anna is interested in studying environmental science and Spanish when she arrives on campus – although that is, of course, subject to change. "The Morehead-Cain program is truly a once-in-a-lifetime opportunity, and I feel so grateful and so excited to be joining such an amazing group of people," Anna said.
Back to The Latest
Share
Related Posts
Upper School Ceramics Club Raises Scholarship Funds for Arts for Learning Maryland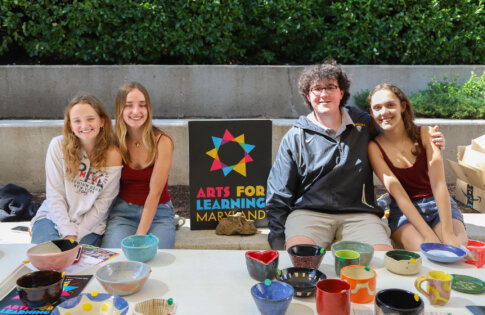 Members of the Ceramics Club, an Upper School co-curricular activity, recently hosted a pottery sale for attendees of the All School arts show reception, selling pieces they had made. Club...
Five Park Seniors Commit to Compete at Collegiate Level Next Year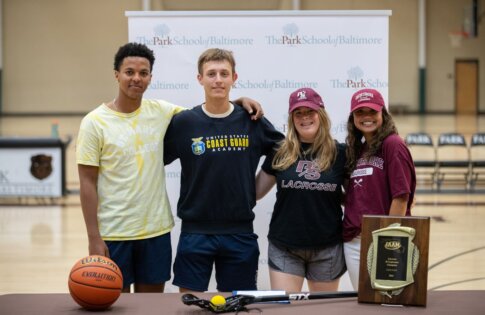 A huge congratulations to our five seniors who have committed to compete at the collegiate level next year! Strive on, Bruins! Noah Heller – Coast Guard Academy • Lacrosse Savannah...
Park Competes in AVAM's Kinetic Sculpture Race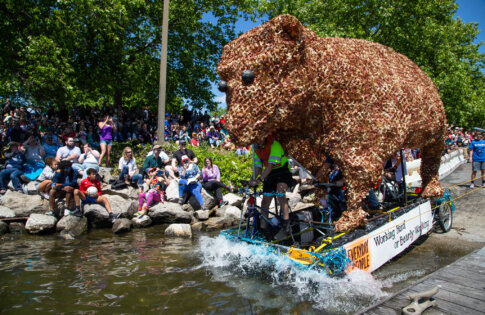 On Saturday, Park competed in the American Visionary Art Museum's annual Kinetic Sculpture race through downtown Baltimore. It was a beautiful day to trek 15 miles through city streets and...