Quinn Seidenman '21 Receives Honorable Mention in New York Times Annual Review Contest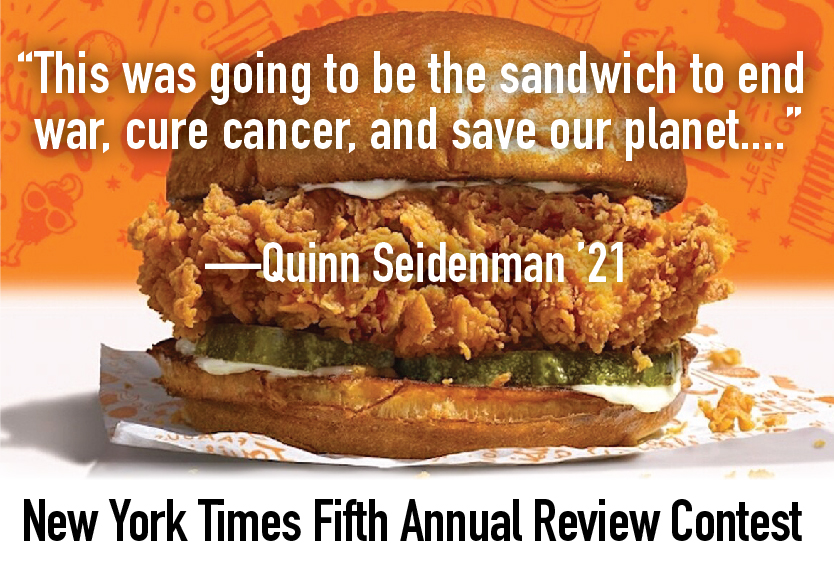 Congratulations to junior Quinn Seidenman on receiving an Honorable Mention in the New York Times Fifth Annual Review Contest for High Schoolers! Students were invited to review anything they wanted as long as it fit into one of the categories of creative work reviewed by The Times. Of a record 2,300 entries, the newspaper selected nine winners, eight runners-up and 18 honorable mentions. In "Heaven in a Bun," Quinn wrote about his experience tasting the much raved about Popeyes chicken sandwich.
"I was inspired to write about the Popeyes chicken sandwich because it had a lot of attention on social media, which left room for a review focused on the expectations for the sandwich vs. the reality," Seidenman said.
"The first bite is disappointing. This was going to be the sandwich to end war, cure cancer, and save our planet. You have to remind yourself that it cannot do all of those things, it is merely a chicken sandwich. Once your world-beating expectations have been tempered, the second bite is worthy of the hype. The spicy seasoning is just hot enough to justify purchasing an absurdly deep fountain drink, but not spicy enough to cause discomfort. The pickles are a luxury; they make the sandwich more interesting, but are not integral to the success. The mayonnaise provides a bland marinade for the chicken, allowing the signature southern flavor to shine through without being overshadowed." –Excerpt from Seidenman's Review, Heaven in a Bun
Last semester, Seidenman took the Upper School English elective Writing Practicum, an intensive writing workshop that focuses on the process of writing as well as the teaching of writing. After completing the Practicum, students serve for the rest of their Park careers as tutors in The Michael Cardin '85 Writing Center, working with Lower, Middle, and Upper School students.
Practicum English teacher and Director of the Writing Center Angela Balcita had all students in the class submit a review to the New York Times contest. "Workshopping my piece with my classmates and helping to revise others' work really helped me grow as a writer," Seidenman said. "Writing Practicum is a workshop-intensive class and we really focused on growing as critical readers as well as writers."
Click here for more contest details.
Back to The Latest
Share
Related Posts
Park School Announces New Science and Engineering Wing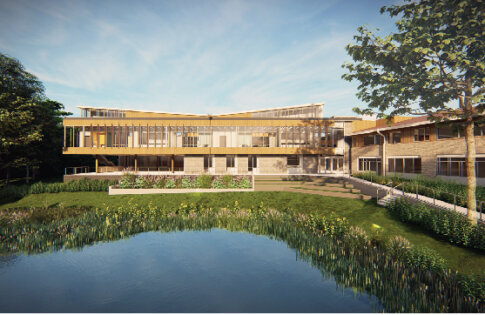 Park to break ground on 12,500 sq. ft. Science and Engineering Wing in 2022! With its expected completion by the beginning of the 2023 school year, the building will add...
Twelve Students Named All-Conference Players for Spring 2021-22 Season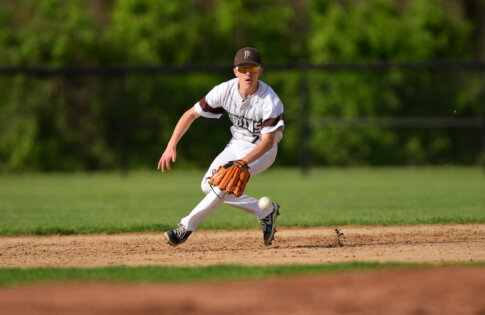 Twelve Park students were named IAAM and MIAA All-Conference players this 2021–22 spring season! Congratulations to our players, coaches, families, and athletic directors – and thank you for your amazing...