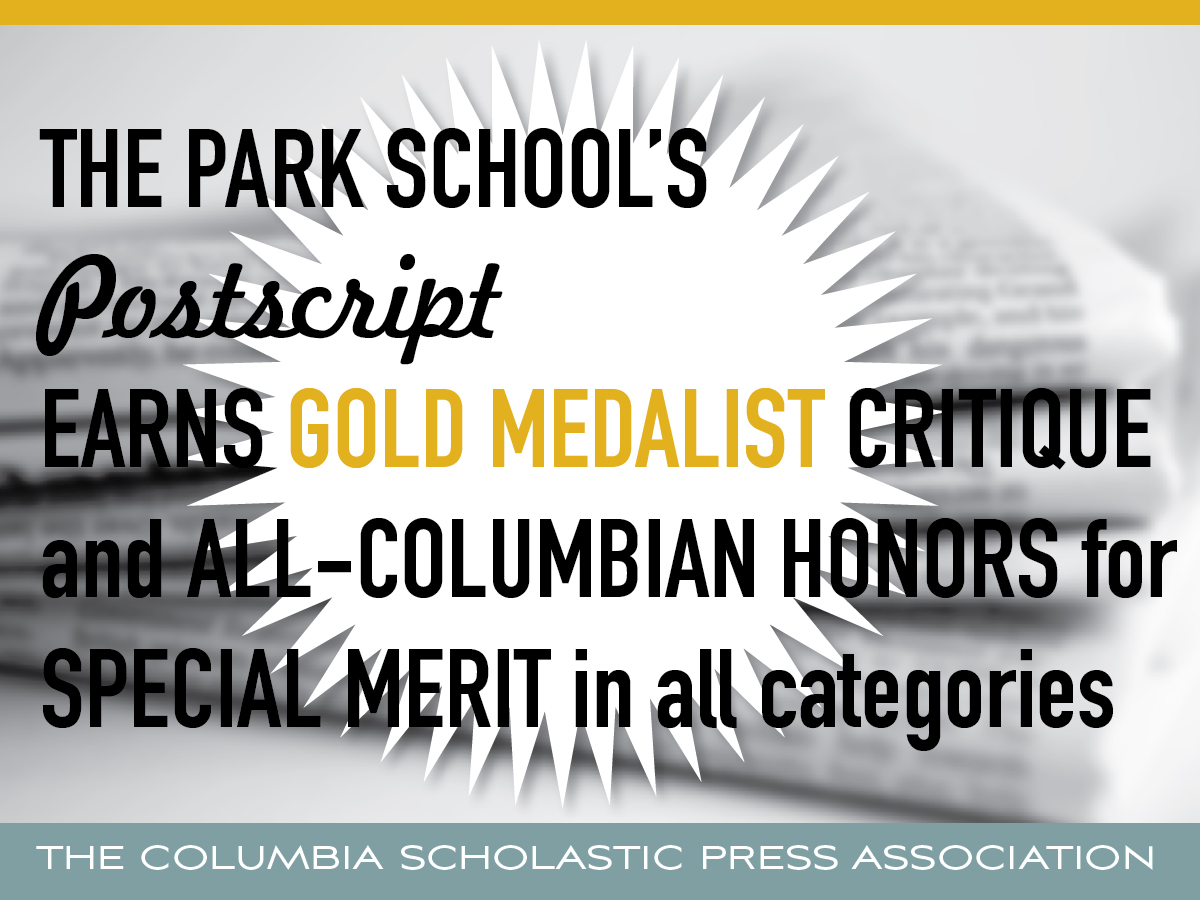 NEWS FLASH! Postscript got the Gold! The Columbia Scholastic Press Association awarded the 2016-17 Postscript, our student newspaper, a Gold Medalist Critique, earning All-Columbian Honors for special merit in all categories. (All-Columbian denotes a score in the 95th percentile or above.) The Columbia Scholastic Press Association, a department of Columbia University, was established in 1925 to help improve student publications.
Congratulations to 2016-17 Editors-in-chief Mollie Eisner '17, Thao Kahn '17, and Jack Sheehy '17, and to all editors and writers who contributed.
"This is such a superb newspaper, the best I have had the pleasure of reading in a while. I am very impressed that this is an extra-curricular endeavor that produces such professional-quality work." — an excerpt from the judge's overall comments
More about Postscript: A wholly extra-curricular activity, the newspaper is staffed by highly motivated and dedicated editors and writers who spend hours after school and during weekends to create a newspaper that reflects their sense of news, commentary, features, arts, and sports. As a student-run organization, the content and look of the paper are the responsibility of its editors, and the school fully supports this effort by giving them the freedom to publish openly.
To read issues of Postscript: www.parkschool.net/news/postscript/
Back to The Latest
Share
Related Posts
Park School Announces New Science and Engineering Wing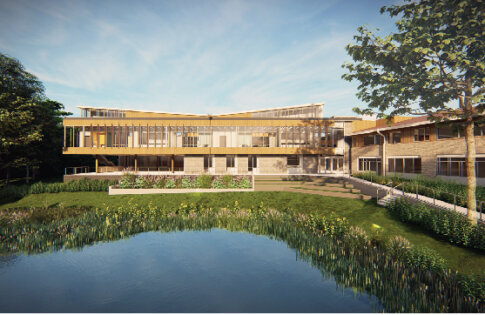 Park to break ground on 12,500 sq. ft. Science and Engineering Wing in 2022! With its expected completion by the beginning of the 2023 school year, the building will add...
Twelve Students Named All-Conference Players for Spring 2021-22 Season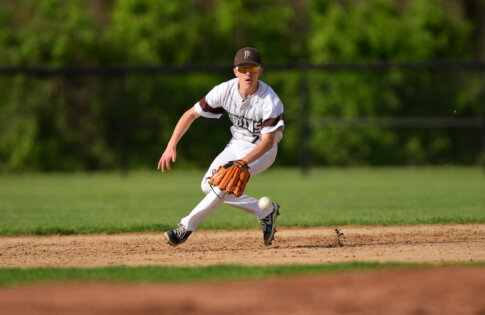 Twelve Park students were named IAAM and MIAA All-Conference players this 2021–22 spring season! Congratulations to our players, coaches, families, and athletic directors – and thank you for your amazing...