Postscript Awarded First Class Honor from The National Scholastic Press Association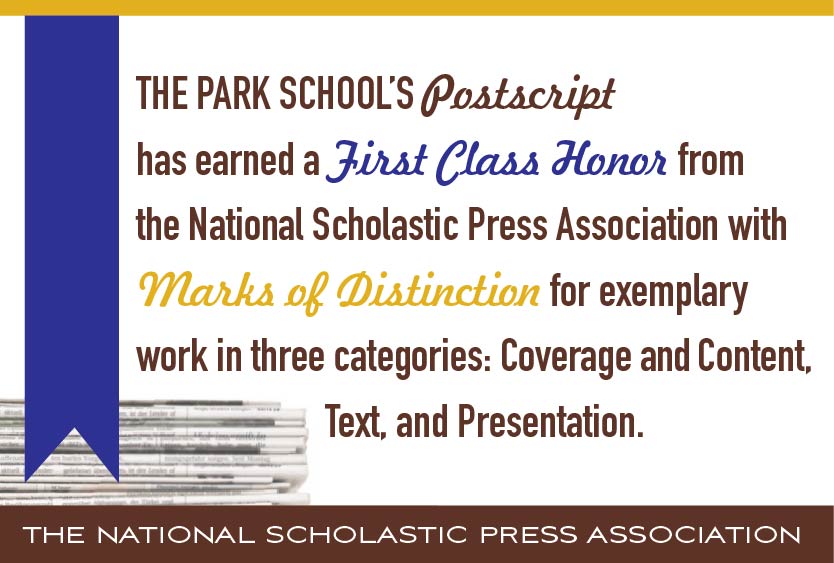 Congratulations to the editors, staff, and advisers of Postscript, Park's student-run newspaper, on receiving a First Class Honor from the National Scholastic Press Association (NSPA)! The Postscript 2017-18 received Marks of Distinction for Exemplary Work in three categories: Coverage & Content, Text, and Presentation.
NSPA noted that, overall, Postscript demonstrates "great editorial selection covering aspects of student life, localizing national stories with commentary features and rounding out other aspects of student life with culture, arts and sports."
Comments for the Mark of Distinction in Coverage & Content highlighted one article "demonstrated a journalistic quality beyond high school years."
The Mark of Distinction in Text noted "very well written articles with strong establishing leads." In Presentation, the NSPA reviewer cited Postscript's consistency in layout.
The NSPA is a national organization that supports journalism education and standards for student publications.
Back to The Latest
Share
Related Posts
Tenth Grade Studies Soil Science Out in the Field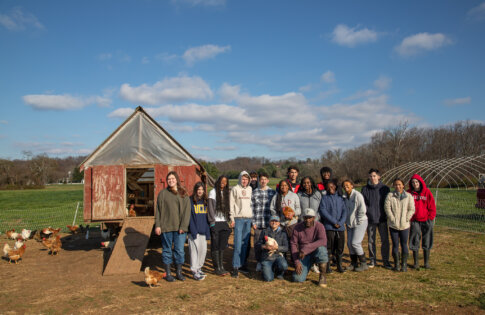 Tenth Grade science (Core 10) took their laboratory on the road this week to study the impact of farming and saltwater intrusion on Maryland soil. Each of the seven classes...
Visual Arts Chair Christine Tillman Featured in BmoreArt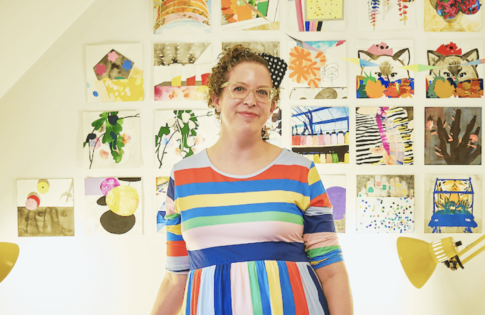 Park School's Pre-K-12 Visual Arts Chair and Upper School Visual Arts Teacher Christine Buckton Tillman was featured in BmoreArt this week. The in-depth interview covered art education, the Baltimore art...
Park Welcomes 2023-24 Scholar Applications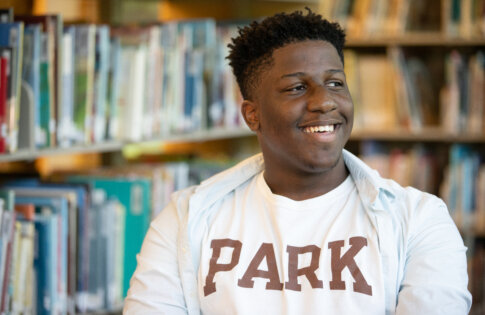 Malone Scholars (Entering Grades 7–10) & Rothman Scholar (Entering Grade 9) The Park School's robust Tuition Assistance program is funded by a variety of sources including the The Park Fund (the...