Postscript Awarded First Class Honor from The National Scholastic Press Association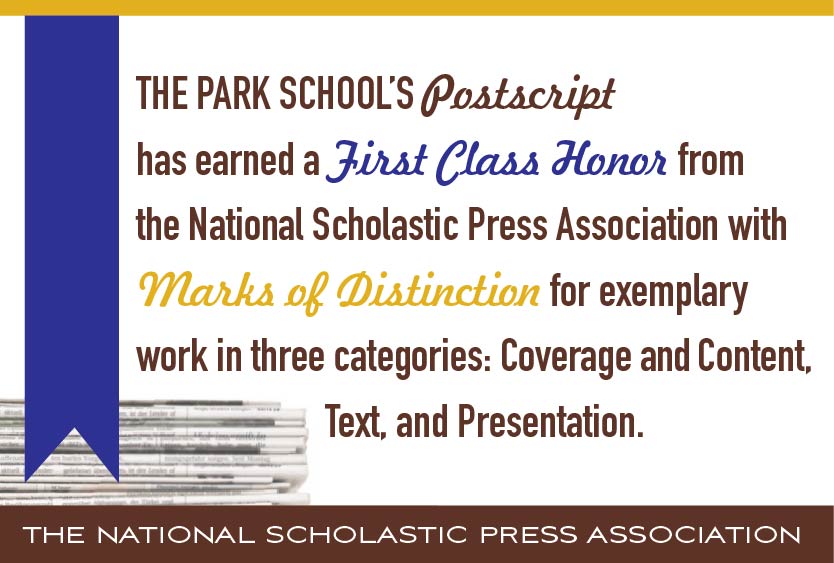 Congratulations to the editors, staff, and advisers of Postscript, Park's student-run newspaper, on receiving a First Class Honor from the National Scholastic Press Association (NSPA)! The Postscript 2017-18 received Marks of Distinction for Exemplary Work in three categories: Coverage & Content, Text, and Presentation.
NSPA noted that, overall, Postscript demonstrates "great editorial selection covering aspects of student life, localizing national stories with commentary features and rounding out other aspects of student life with culture, arts and sports."
Comments for the Mark of Distinction in Coverage & Content highlighted one article "demonstrated a journalistic quality beyond high school years."
The Mark of Distinction in Text noted "very well written articles with strong establishing leads." In Presentation, the NSPA reviewer cited Postscript's consistency in layout.
The NSPA is a national organization that supports journalism education and standards for student publications.
Back to The Latest
Share
Related Posts
Senior Ridgely Smith Receives 2023 IAAM Sportsmanship Award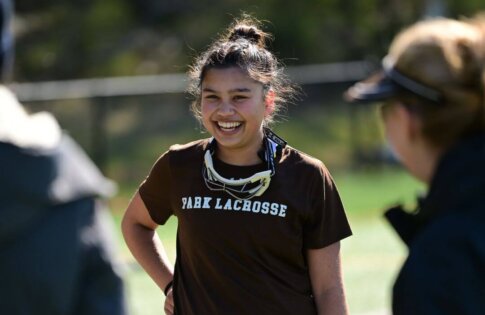 Congratulations to senior Ridgely Smith on being selected to receive the 2023 IAAM Sportsmanship Award! A multi-sport athlete at Park, Smith will be heading to Swarthmore College in the fall...
Fifteen Park Students Named All-Conference for Spring Season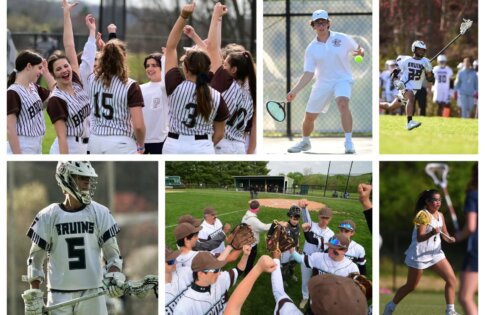 Fifteen Park students were named IAAM and MIAA All-Conference players this 2023 spring season! Congratulations to our players, coaches, families, and athletic directors — and thank you for your amazing...
Upper School Ceramics Club Raises Scholarship Funds for Arts for Learning Maryland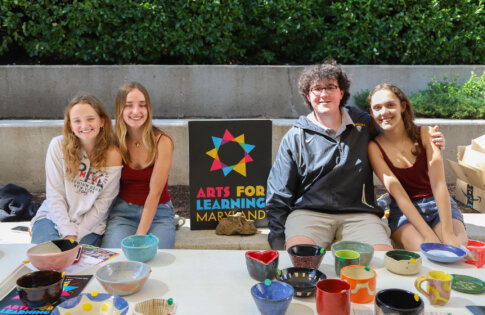 Members of the Ceramics Club, an Upper School co-curricular activity, recently hosted a pottery sale for attendees of the All School arts show reception, selling pieces they had made. Club...