Park's Student-Directed Play Follows Tradition of Race Exploration in Theater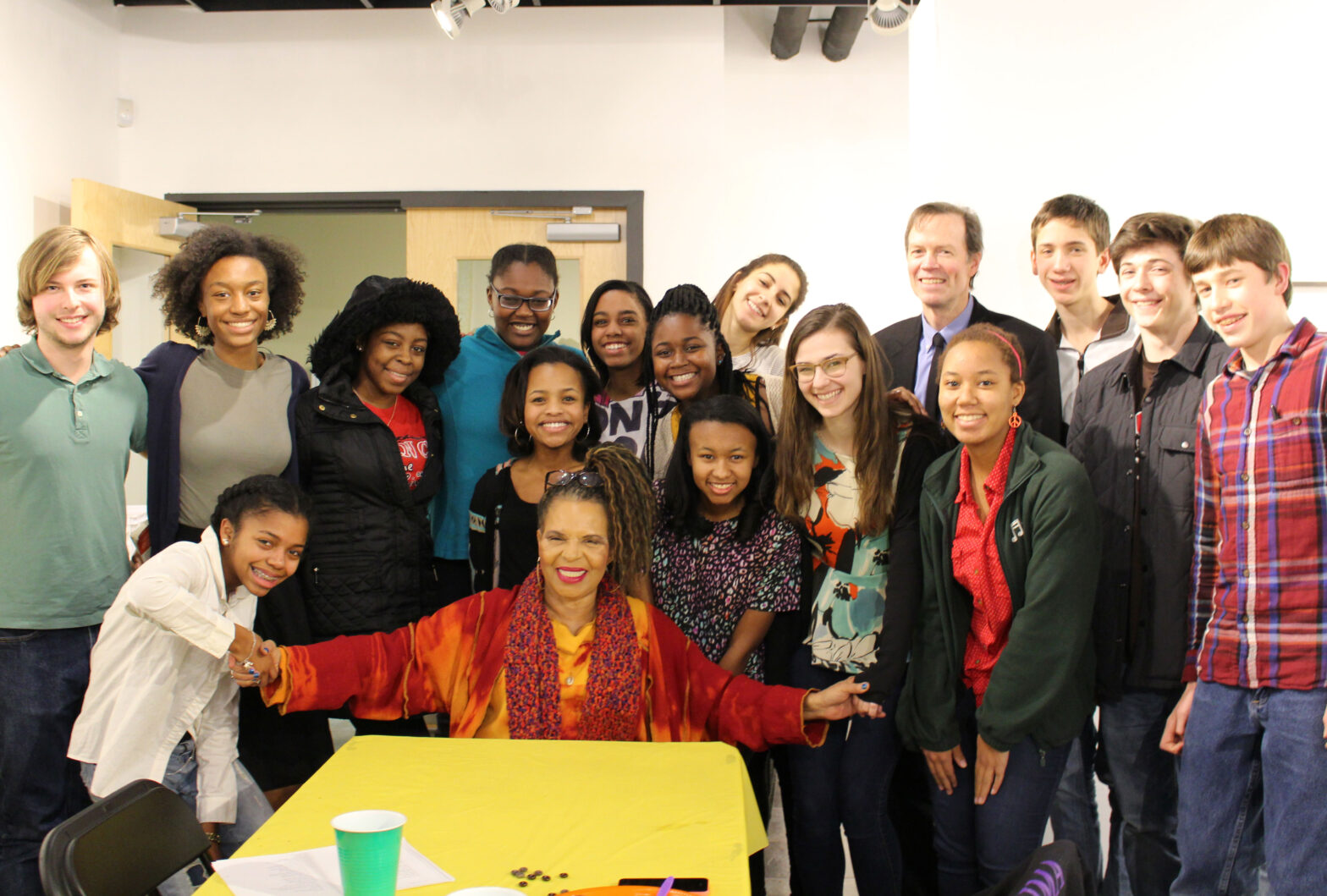 Park's winter production continued a school tradition of performing theater that explores issues of race. This past weekend, Upper School stu­dents directed and acted in Ntozake Shange's for colored girls who have considered suicide/when the rainbow is enuf. Shange's captivating work, which premiered in 1975, is a series of 20 separate monologues accompanied by dance movements and music — described as a "choreopoem," a term coined by Shange. Portraying seven nameless African American women from seven different American cities, the women are identified only by colors of the rainbow assigned to each. Their monologues share diverse perspectives on gender and race, which still ring true today, 40 years later.
The cast and crew was predominantly African American, with seven lead actors, four co-directors, and three stage managers. Upper School theater teacher Peter King selected this play in part to help support a dialogue around race at Park. "The Black females in the group are finding their voices, some for the first time, and perhaps as importantly, the White males in the group are hearing those voices" King said.
Park was honored to have Ms. Shange and Dr. Sheri Parks join the cast and crew for dinner on Friday night prior to the play. They also attended a reception and held a Q&A with guests in the Macks/Fidler Black Box Theater. After the performance, the cast and crew participated in a talkback moderated by Dr. Parks.
During Upper School English teacher Angela Balcita's opening remarks for the Q&A on Friday night, she shared an excerpt from junior Catie Turner's reading of the play, which she wrote in the English elective Brown Girls. Catie wrote:
It's difficult not to be outraged by for colored girls. But it's a healthy outrage, the kind that makes you want to join in healing of the kind described in the last poem, "a layin on of hands." When for colored girls is working its best magic, it humanizes profoundly and exquisitely, while never seeking recourse in the sentimental notion that no pain is avoidable, that we all must suffer exactly the way we are suffering. for colored girls tells us, no. It tells us that there is some suffering which has been created, which has been forced, and that it is our charge to end it. It makes the radical decision to articulate pain on the grandest and smallest scales. It sings its song, and as a reader, it's all you can do to let its storytellers be born.
Back to The Latest
Share
Related Posts
Upper School Ceramics Club Raises Scholarship Funds for Arts for Learning Maryland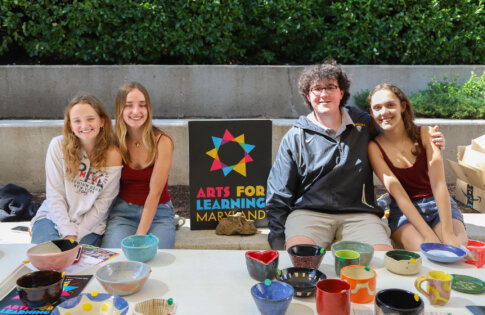 Members of the Ceramics Club, an Upper School co-curricular activity, recently hosted a pottery sale for attendees of the All School arts show reception, selling pieces they had made. Club...
Park's Upper School Instrumental Groups Compete — and Win — at The Music in the Parks Festival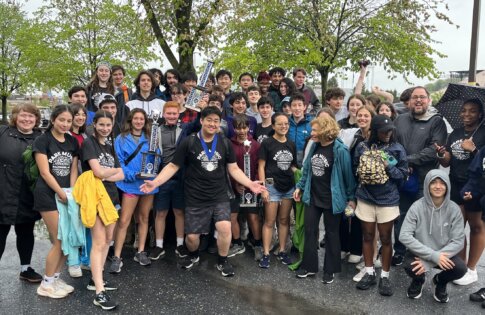 Last week, Park's Upper School Instrumental groups traveled to Hershey Park, PA, to compete at the Music in the Parks festival against schools from across the East Coast. An opportunity...
Park Students Honored in the 2023 Regional Scholastic Art & Writing Awards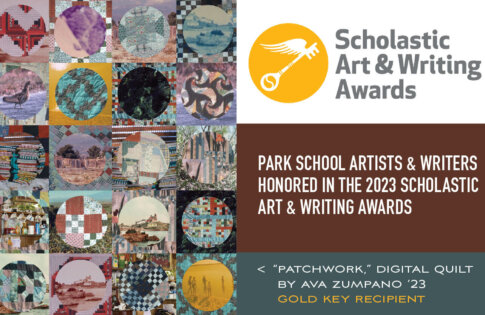 Nine Park students were honored in the 2023 Regional Scholastic Art & Writing Awards, receiving a total of 18 awards and honorable mentions in both art and writing. Founded in...